Tom Selleck's Daughter Hannah Flaunts Her Long Legs While Riding a Horse in This New Photo
Tom Selleck's daughter Hannah is a professional equestrian, and she showed off her impressive skills in a new photo she shared on Instagram that featured her gorgeous brown horse and strong and long legs.     
Despite being the daughter of a well-loved actor, Hannah Selleck decided to make a name for herself in a different industry. Driven by her love for horses, she put up her own horse breeding farm to provide quality horses to people in the United States. 
On Instagram, she shared a stunning photo of herself riding a brown horse while jumping through an obstacle. In the caption, she shared her excitement for the arrival of a new foal on her farm.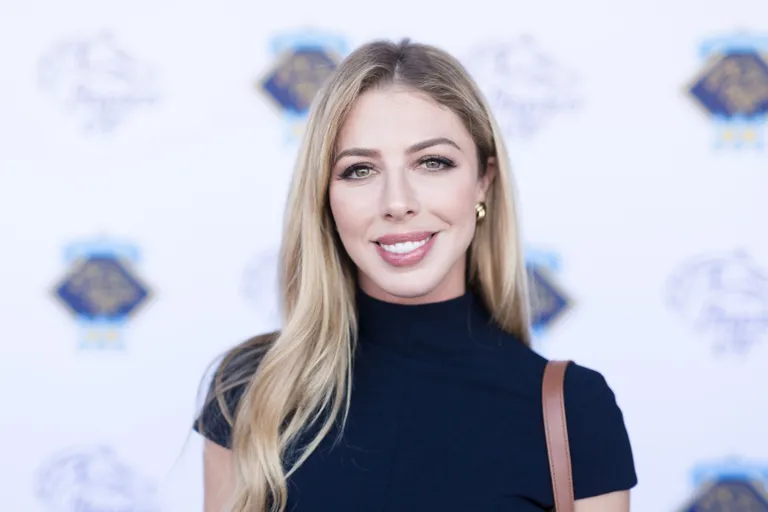 Growing up, Hannah and her brother Kevin had their dad Tom and mom Jillie Mack to look up to when it came to passion. Her parents are both passionate actors, and it rubbed off on her, but for an entirely different cause. Speaking about it, she said:
"Because my parents are both artists, they believe in the idea that you have to be very passionate about what you do to be successful."
At an early age, Selleck fell in love with horses. This inspired her to begin riding, ultimately shaping her career to be an equestrian jumper. While she's competed at the Grand Prix level, she's also managed to run her own horse breeding company. 
Since she was 16, she trained with Karen Healey. Her tutelage led to numerous wins as a youth competitor before moving up into her amateur career. She won her first Grand Prix in 2010 at the Blenheim Summer Classic in California. 
Most of her wins were with her Belgian Warmblood mare, Tosca van het Lambroeck. It was her now-23-year-old Tosca that she had an idea of putting up a breeding business. 
At a time, Selleck was away from her horses while attending Loyola Marymount University in California. At the time, she thought she'd end up being a high-level amateur rider while working full-time in public relations. 
However, after graduating, she decided to turn into a professional equestrian rider instead. To earn money, she became a working student and an assistant for Healey before putting up her own boutique breeding and training company called "Descanso Farm." 
Now, she is living her best life as she continues to do what she loves. She credits her independence to her parents, who taught her the importance of it when she was younger. 
Although their family is big on independence, Hannah's dad Tom was in the news recently for showing generosity to other people amid the COVID-19 pandemic. As New York City restaurants continue to struggle, he took part in a "$2020 tip challenge" that inspired Drew Barrymore to do the same. 
While guesting on her show "The Drew Barrymore Show," she revealed that after being inspired by Selleck's act of kindness, she decided to do the same for a father-and-daughter duo helping restaurants stay afloat while providing healthcare workers in the state with delicious food. 
She garnered around $10,000 for the pair who run the Italian restaurant named Taralluci e Vino, who also spearheaded the creation of an initiative called "Feed the Frontlines." Now, the program has over 35 restaurant partners and has provided over 170,000 meals to medical personnel.