Rapper Shock G Who Was Part of Digital Underground Has Passed Away Aged 57
Shock G was well known for his Digital Underground song "The Humpty Dance" and his collaborations with Tupac Shakur. The rapper's father confirmed his death. 
Rapper Shock G, 57, was found dead in his hotel room in Tampa. The musician's father, Edward Racker, confirmed that Shock G's body was discovered on Thursday. 
The late rapper put his stamp on the music industry as the lead singer for the trailblazing hip hop ground Digital Underground. When performing on stage, the rapper would channel his alter ego by the name of "Humpty Hump."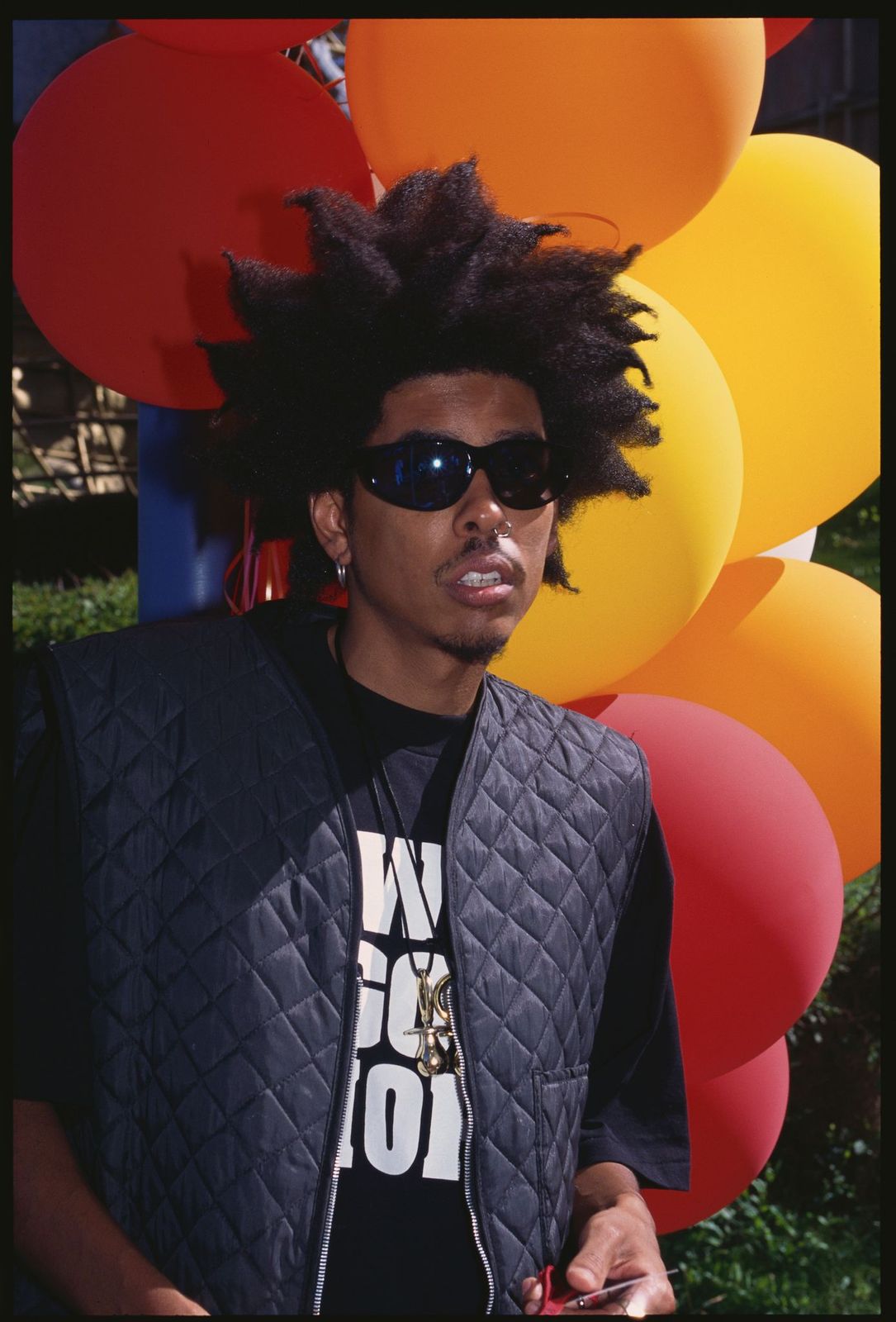 MOURNING THE LOSS
Co-founder of Digital Underground, Chopmaster J shared a throwback snap of Shock G on Instagram along with a heartfelt tribute to his fellow rapper. The caption says: 
"And now he's awaken from the fame long live shock G Aka Humpty Hump and Rest In Peace my Brotha Greg Jacobs!!!"
Chopmaster J also reflected on the journey that led to Digital Underground and the impact that they had. The rapper shared that the hip-hop group was founded 34 years before Shock G's death. 
TUPAC'S CAREER
Shock G also put his musical talent to work to push Tupac Shakur's career forward. Shakur found his start as a rapper as a member of Digital Underground, featuring in the 1991 release of "Same Song." 
The "Party Up (Up In Here)" singer was 50 years old when he suffered a fatal heart attack. 
Shock G went on to aid Shakur in releasing his debut album in the same year by forming part of the producing team. The two rappers also collaborated on "I Get Around," which hit the radio in 1993. 
RIP Shock G ❤️ Humpty Hump pic.twitter.com/uJAz0Dr4mK

— BRAINFEEDER (@BRAINFEEDER) April 23, 2021
COMMERCIAL SUCCESS
The rapper found his footing as an up-and-coming musician in the early 90s when Digital Underground's second single, titled "The Humpty Dance," reached the eleventh place on  Billboard Hot 100 chart. 
Shock G paved the way for many artists who followed in his footsteps through his own music and the music he produced. In the aftermath of his death, many tributes flooded social media, with Jhene Aiko writing the following on Twitter: 
"'I Get Around' is one of my favorite songs of all time! Shock G's verse has always been the funnest to rap along with. Rest well, King"
2Pac as his star ⭐️ was rising telling me about how Shock G, R.I.P.OWER made it happen for him on the track, "Same Song". Too many gone way too soon. pic.twitter.com/rvDPI5Gj0D

— FAB 5 FREDDY (@FABNEWYORK) April 23, 2021
NOT THE ONLY ONE
Digital Underground's star is not the only celebrity whose death was mourned this year. The British royal family also laid the Windsor family patriarch, Prince Philip, to rest. He died at the age of 99. 
Fellow musician DMX, whose birth name was Earl Simmons, passed away on April 9. The "Party Up (Up In Here)" singer was 50 years old when he suffered a fatal heart attack. 
On a Shock G binge tonight. Can't imagine two rappers ever had more fun shooting a music video than he and Pac had doing the "Same Song" video

"Hypothetical, political, lyrical, miracle whip just like butter my rhymes are legit!"🔥 #RIPShockG pic.twitter.com/czLxXL8gxt

— Martín Gallegos (@MartinJGallegos) April 23, 2021
Music producer Malcolm Cecil died at 84. The Grammy Award-winning producer was best known for his part in creating TONTO, the largest analog synth in the world. He worked alongside big artists like Diana Ross and Quincy Jones. 
Jessica Walter, 80, died in her sleep on March 24. The actress was best known for her role in "Arrested Development" but was a part of the Hollywood scene for more than 50 years.