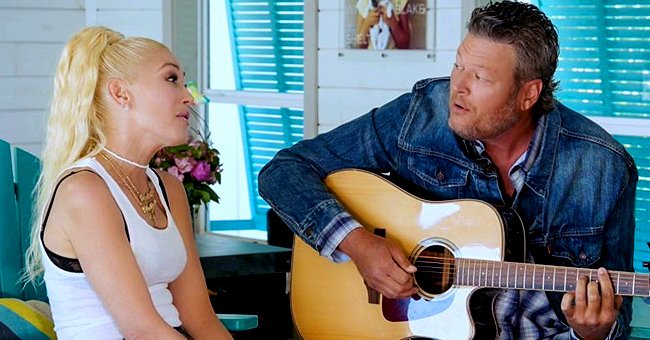 Getty Images
Gwen Stefani Reveals Surprising Guest List Plans for Her Wedding with Blake Shelton
Gwen Stefani hinted at her wedding plans with Blake Shelton, and fans might think that the guestlist is surprisingly limited.
During a recent interview with Seth Meyers, Gwen Stefani opened up about her future wedding plans with "The Voice" coach and country singer Blake Shelton.
In April, Stefani appeared on an episode of "Late Night With Seth Meyers," and the two discussed the inspiration behind her new track, "Slow Clap," as well as her engagement to her longtime boyfriend.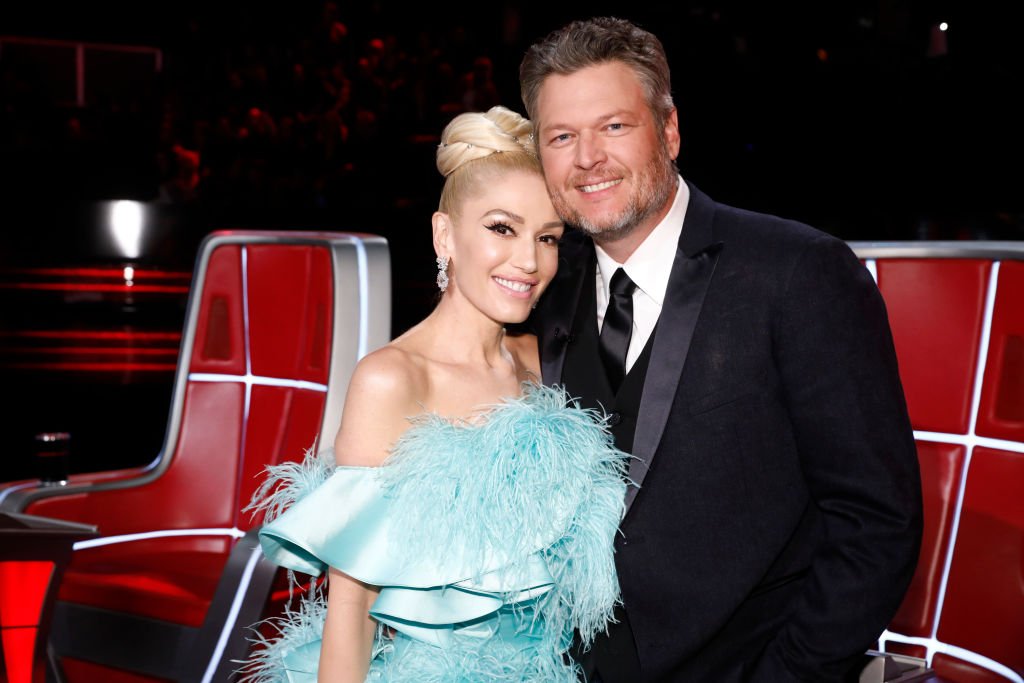 Gwen Stefani and Blake Shelton picture during a Live Finale Results episode of "The Voice." | Photo: Getty Images
Meyers congratulated Stefani on her engagement, and the "Hollaback" singer flashed her new sparkly ring to the camera. The conversation then turned to the couple's wedding plans, including who might perform as the wedding band.
Meyers asked Stefani about their plans for a wedding band, as he wondered if they would be getting any of their famous connections, such as Maroon 5 frontman, Adam Levine to perform. However, Stefani revealed they are keeping it simple:
"I definitely would love to have Adam sing at our wedding, but you know, the thing is, is that I feel like we're not gonna have a wedding band."
For music, Stefani clarified that the couple wants to keep things simple and so will have a playlist of their favorites for the reception. Perhaps they can entertain their guests with one of their own duets.
Meyers agreed that a playlist would be a good option as a wedding band might be intimidated by their guests, which Meyers assumed would be made up of many celebrities and musicians.
They both posted their own announcements on their respective social media platforms.
Stefani revealed that the guestlist would not have many musicians, as they have decided only to invite family, including her parents. Of course, she stressed that it would still be a lot of fun.
It seems the couples' plans have changed as last month Shelton revealed to Hoda Kotb that he might call up one of the musicians who had offered to perform, as he said to the host:
"I got all these superstars saying they're gonna do it. I hope so, I don't know. I'm not saying this because it's the line. We really don't know."
Shelton made sure to stress that plans were still up in the air because of the COVID-19 pandemic. However, he did admit that he believes the wedding will take place this summer.
The couple announced their engagement in October 2020. They both posted their own announcements on their respective social media platforms, which received much attention from the couples' fans and friends.
For her announcement, Stefani shared a photo of the couple dressed down in casual clothing. In the photo, Stefani was kissing Shelton while she showed off her new favorite accessory.
Stefani and Shelton fell in love on the set of "The Voice." The pair started dating in 2015 and bonded after their recent divorces. Shelton was previously married to Miranda Lambert, and Stefani was married to Gavin Rossdale.
Please fill in your e-mail so we can share with you our top stories!