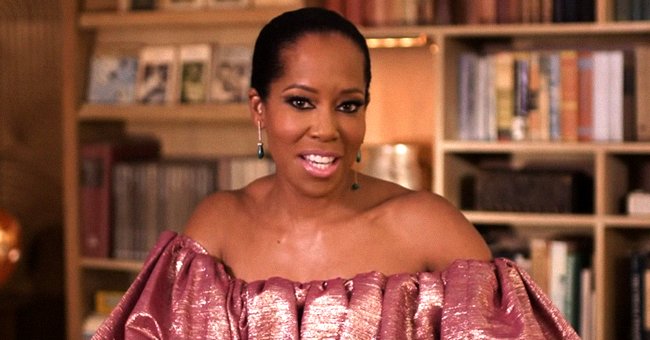 youtube.com/InStyle
Regina King Looks Divine with Her Curves on Display in a Plunging Blue Gown at the 2021 Oscars
Using her platform at the Oscars to bring attention to issues dear to her own heart, the talented Regina King wasn't demure about stunning on the red carpet either.
Taking to the 2021 Oscars, actress, activist, and director Regina King showed off her curves. She did this while sporting a plunging blue luminescent gown.
The multitalented King took to her own Instagram to show a full body shot of her Louis Vuitton dress. Celebrity stylists Wayman + Micah also shared a close-up clip of King, complete with a fitting glitter filter.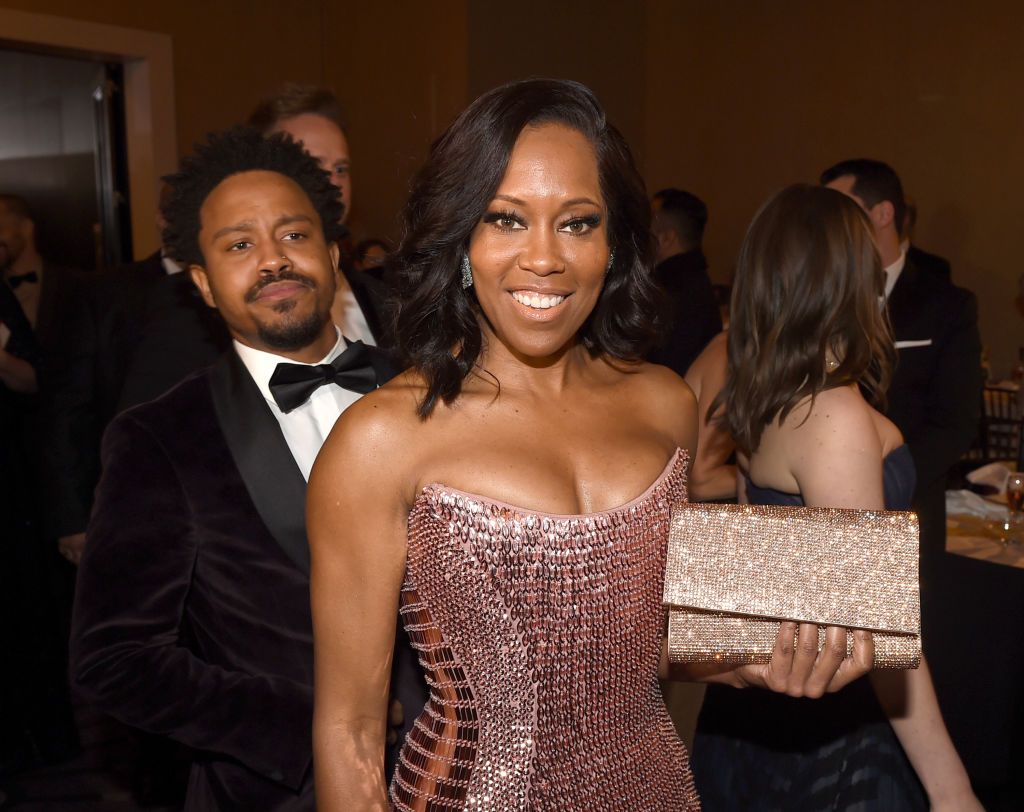 Regina King at the Golden Globe Awards on January 6, 2019 in Beverly Hills. | Photo: Getty Images
Rows of beaded pearls saturated the entirety of her butterfly-winged attire, with the gown's electric blue clashing yet bringing out her golden skin. Taking to the caption, the nominated director wrote:
"Feeling like a whole statue! Thank you to @louisvuitton and @nicolasghesquiere for this effervescent custom gown. #OneNightInMiami."
For someone with the surname King, the ensemble certainly gave off a regal aura. This was wholly amplified by her underlying loud and almost tangible confidence.
The plunging line, which showed off her cleavage, added a little sexy twist to the conservative royal feeling. A small train gracefully fell to the bottom of the floor, filled with the beaded pearls.
Beyond this, King is also involved in pushing for equality in the skincare business world.
In the stylist's close-up, there is a glimpse of King's shimmering blue makeup, which complemented her gown. Admirers loved it, leaving compliments and emojis on both posts.
FASHION, BEAUTY, AND BLACK LIVES
King used her opening speech to talk about George Floyd and the Derek Chauvin verdict saying she would have protested if it had been different. She has also directed a Black family-centered photo-essay, expressing:
"I don't think any of us are particularly happy with the state of America, but we still embrace the fact that we are Black Americans."
The shoot involved Black icon Viola Davis and her relatives. It aimed at the portrayal of the family-based lives of African Americans in its most authentic form.
King wasn't only attending the Oscars to give an opening speech and look pretty. She was also nominated for her film she directed, "One Night in Miami."
The movie is fiction-based and tells of Malcolm X, Muhammad Ali, Sam Cooke, and Jim Brown engaging in a meeting. All these individuals are related in some way to Black issues.
Beyond this, King is also involved in pushing for equality in the skincare business world. Not only has she been outspoken about this issue, but she has made some practical moves.
Partnering with Vaseline, the activist helped create the "Equitable Skincare for All initiative." This program is meant to provide individuals in the business with education regarding all-color skincare.
Please fill in your e-mail so we can share with you our top stories!