Goldie Hawn Shares Sweet Video of Daughter Kate and Granddaughter Rani as She Remembers Her Mom
Hollywood icon Goldie Hawn shared a sweet video of herself, her daughter Kate Hudson, and granddaughter Rani Rose bonding over skincare as she recalled her late mother.
Goldie Hawn had some nostalgic moments in her latest Instagram post after she shared an appealing clip of her daughter, Kate Hudson, and little granddaughter, Rani, as they basked in each other's company. 
The video opened with the famous mother-daughter pair in a lovely appearance as they rocked all-white outfits that matched the background. Hudson laid down on her back while Hawn sat close to her.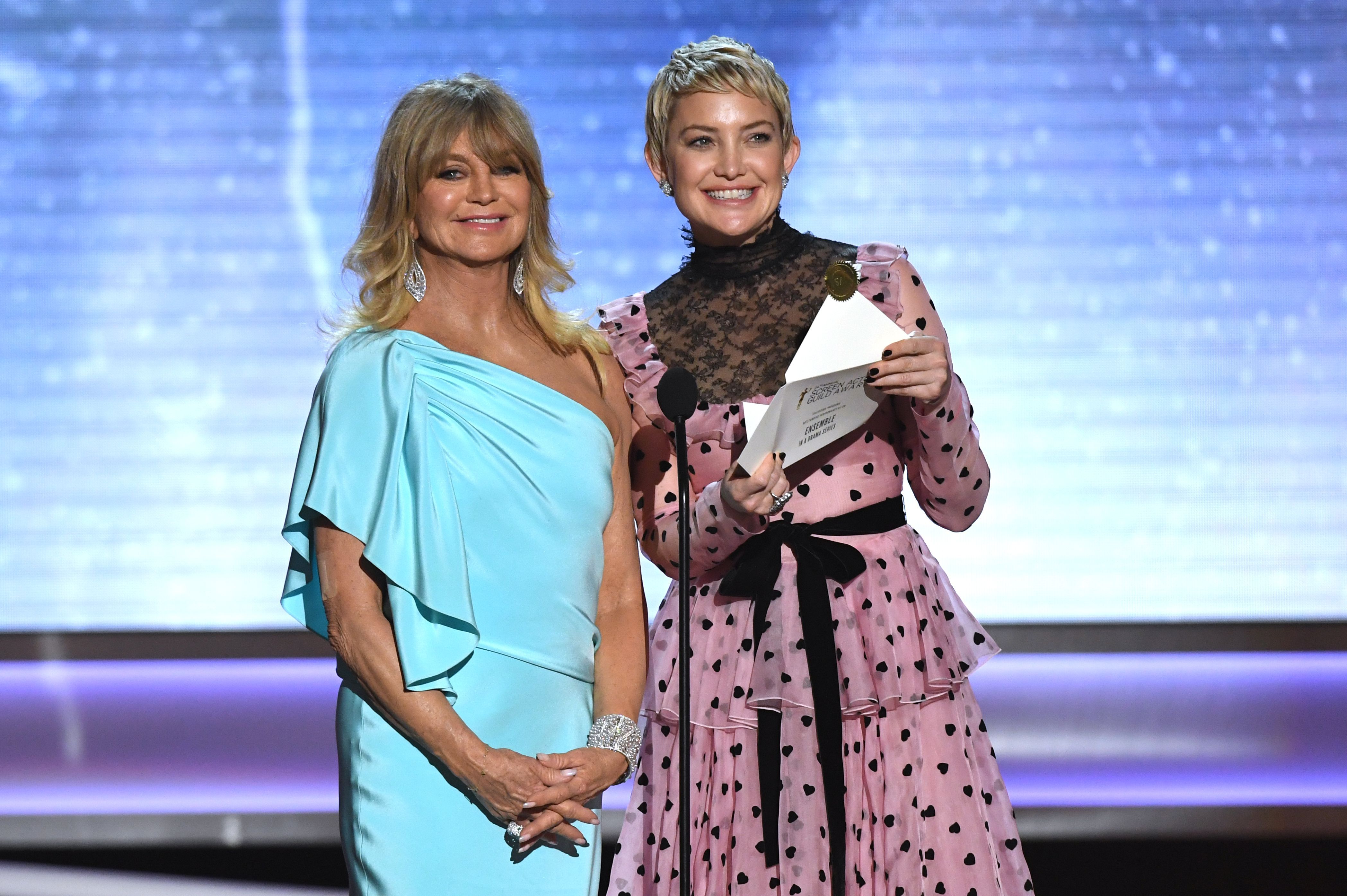 The matriarch appeared to concentrate on the task at hand as she massaged her daughter's smooth-looking skin with some skincare products as they discussed the best part of Mother's Day.
The "Almost Famous" actress asked her mom what her favorite part about Mother's Day was, and Hawn answered emotionally, revealing that she always used it to remember her late mother.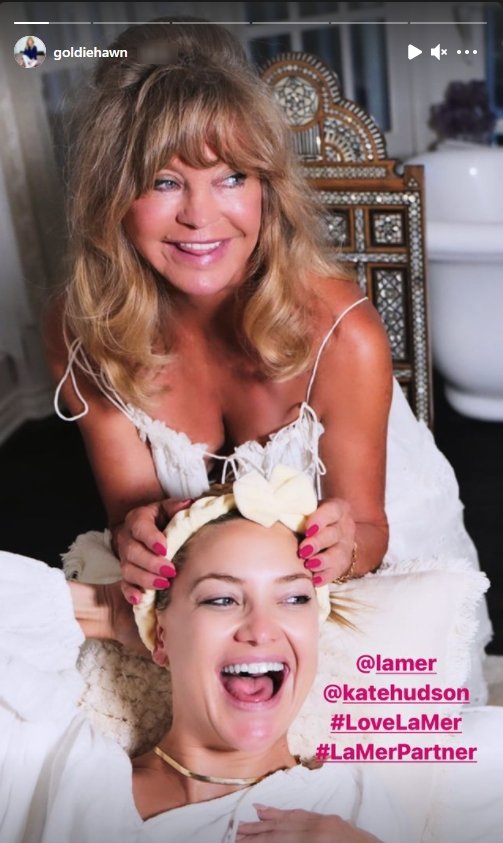 At a point, Hudson's baby girl, Rani, came into view nestled in her grandmother's arms as they checked out many skincare products. Hawn gushed over her lovely family in the caption, writing:
"How adorable is my Rani Rose?! I remember my mother putting on her lipstick when I was a little girl; I wanted to be just like her…"
Hawn continued her caption, writing that little Rani followed in her footsteps as she watched her own mom apply skincare products on her face. In the clip, she talked about the joy of being a mother-of-three.
The heartwarming video comes a week after Hudson celebrated her 42nd birthday.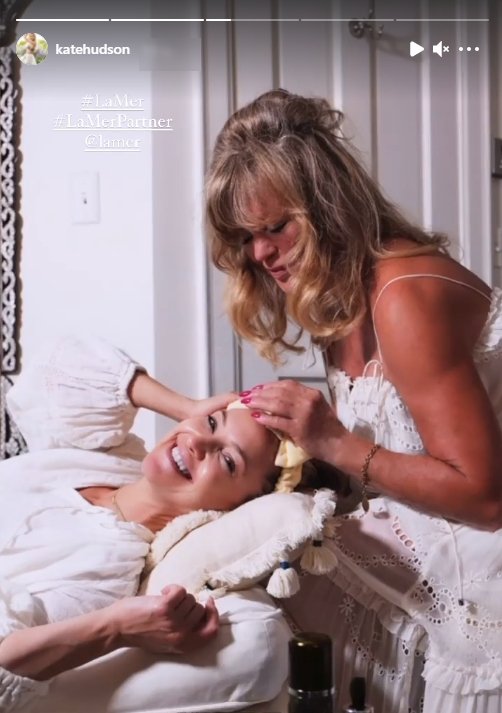 The "The First Wives Club" star's post marked the special collaboration she and Hudson had with luxury skincare brand La Mer in honor of Mother's Day. In an interview, the mother-daughter duo spoke about the video-making process.
Hudson revealed that it was her partner Danny Fujiwaka that shot the clip. The 42-year-old then recalled their Mother's Day tradition as kids, saying they always went out to eat. However, now, they prefer to be together at home.
The heartwarming video comes a week after Hudson celebrated her 42nd birthday and received the warmest message from her star mom. Hawn showed off an old-time photo of them, and it was nothing short of heart-melting.
The pair looked like sisters sitting on a horse as they were photographed in the throes of fun. Hawn celebrated the "Bride Wars" actress with sweet words calling her her "precious girl."
When the famous pair arent's showing off their tight bond, they serenade fans with lovely family photos. Such was the case earlier this month when Kate showed her support for the United Nation's World Food Programme.
Kate uploaded a lovely photo of her and Hawn posing with her kids, Rani and Ryder, in the kitchen. The lovely family picture showed the uncanny resemblance among the clan.