Halle Berry's Bob at the Oscars Goes Viral On Social Media as Fans Think It Does Not Suit Her
Halle Berry debuted a new haircut on the Oscar red carpet, which ignited a hilarious reaction on Twitter as fans shared their opinions on the look. 
Halle Berry strutted her stuff on the Oscar red carpet on Sunday, April 25, 2021. She stepped out in a flowy magenta Dolce & Gabbana gown. She also rocked her hair in a blunt bob and a baby fringe. 
The "John Wick" star teased the new haircut ahead of the award show in her Instagram stories. She posted a photo of her hair on the ground during the haircut.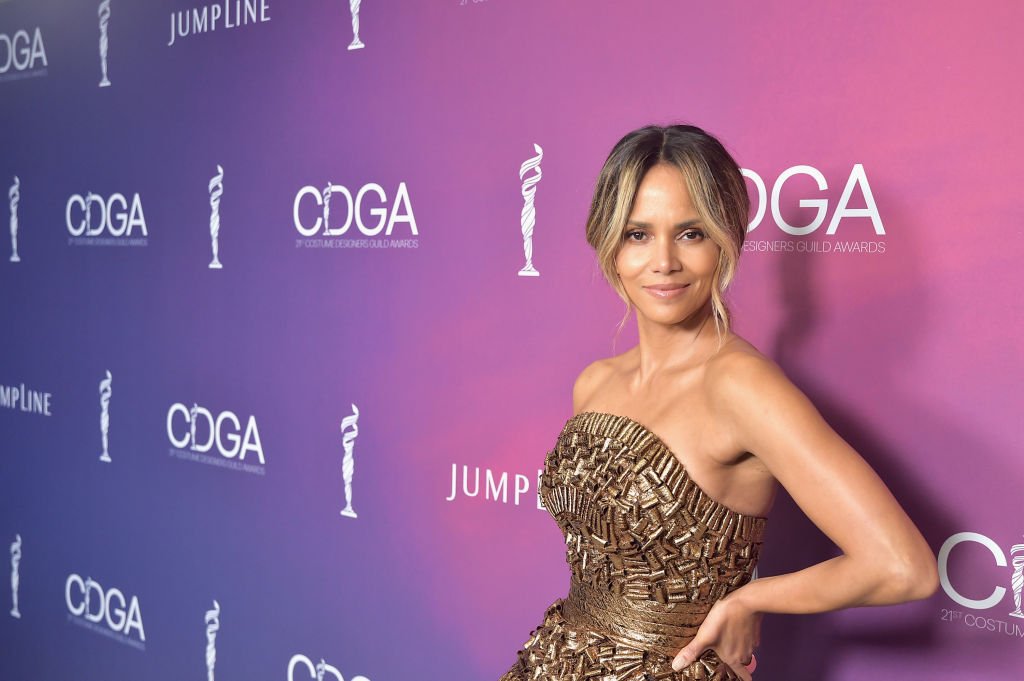 The blunt bob received mixed reviews from fans online, with users comparing her to different movie characters, including Lord Farquaad from "Sherk," Johnny Depp's Willy Wonka, and Claire from "Fleabag."
Berry, who took her boyfriend, Van Hunt, as her date, shared a few snaps of the look on her Instagram. She included a lovely photo of herself and Hunt looking into each other's eyes. She captioned the photo:
"Oscars 2021 ✨"
Of course, as a celebrity in the public eye, critics will always compare and judge what a star might do or wear, and Berry's choices for her Oscar look were no different as fans made their opinions heard online.
Fans compared Berry's blunt hair look to various fictional characters. One user shared a side by side of Berry and Edna Mode from "The Incredibles" and wrote that one picture was of a queen, while the other was Berry's haircut. 
Perhaps the short and choppy haircut was inspired by the iconic pixie haircut that helped her break into the industry.
one is a queen, and one is Halle Berry's hair pic.twitter.com/nOa2Aor7BG

— Simone Meier (@MeierSim) April 26, 2021
Another critic of Berry's adventurous hairstyle tweeted that someone needed to explain why Berry's hairstylist had given her the "Sherk" character, Lord Farquaad's haircut. 
Another shared a photo of a fictional character from the skit comedy show "Saturday Night Live" and said that it reminded them of the look, which featured a man dressed in a blunt black bob wig. While another wrote:
"Halle Berry... girl... that hair ain't it #Oscars #Oscars2021"
Halle Berry's hair at the #Oscars is giving me this pic.twitter.com/Cbz5zjMdcK

— JushForLife (@jush_for_fun) April 26, 2021
Some of Berry's fans thought the look was chic and that the interesting haircut paired well with the purple designer gown. However, Cosmopolitan shared the sentiments of many fans. 
Her look did not sit well with the magazine's writers who wrote a review of 2021 Oscar looks. They found the dress cut to be genetic and shared that although the haircut was a surprise for all, it did not work for them. 
Halle Berry... girl... that hair ain't it 😩 #Oscars #Oscars2021 pic.twitter.com/atUs0Fe3Gi

— meg (@shaggym0) April 26, 2021
Perhaps the short and choppy haircut was inspired by the iconic pixie haircut that helped her break into the industry. Berry once said the short hair got her noticed as she no longer looked like every girl who had long hair. 
The actress has had an awe-inspiring career in the entertainment industry. Berry was the first and only black woman to win an Oscar for Best Actress, which she won for her role in "Monster's Ball."