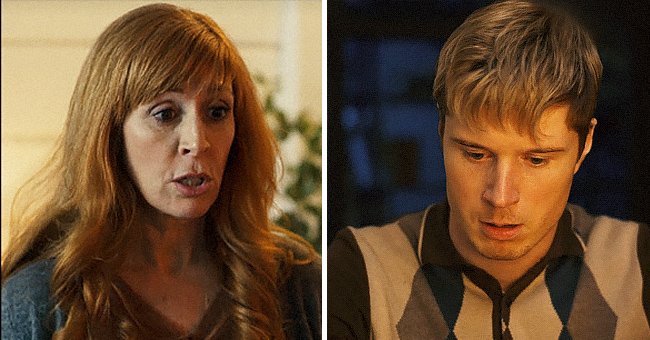 facebook.com/AmoMama.com
Story of the Day: Mother Forces Her Son to Leave the Family Because She's Sure His Child Is Not His
Today's #storyoftheday is about a possessive mother who did everything to break his son's family apart, even if it meant fabricating the biggest lie.
As the only son, Joe grew up close to his wealthy yet divorced parents. Sadly, his father passed away when Joe was only 15 years old. His mom, Jackie, was a bit restrictive and possessive of her son but spoiled him with everything a boy can imagine.
Joe started dating as he entered college but never had a serious relationship. As such, Jackie was always happy that her son did not have to divide attention between her and another woman -- but everything would soon change.
Joe, now 27, was visiting a construction site owned by his family when a beautiful woman's dog ran inside the unfinished building. The owner ran after her pet, hoping the dog wouldn't make a mess, but before she captured her furry animal, it was too late -- he already made a mess.
The woman instantly apologized and turned red with embarrassment when Joe approached her and said that the mishap was nothing to be worried about. "I'm Joe, by the way," he said as he reached out for a handshake.
The dog's owner then introduced herself, "I'm Mary, and I'm really sorry for the trouble." Joe was attracted to her beauty and could not pass up the opportunity to know Mary; hence, he proposed that all would be good if she agreed to grab a drink with him.
Unlike Joe, Mary was a simple woman who worked as a front desk staff at a hotel. She wasn't extravagant nor wealthy, but she had the best personality that instantly captured Joe's heart.
Jackie begged and cried for forgiveness, asking her son to stay.
The pair dated for a few months before Joe brought her home to meet his mom. All it took was one look for Jackie to decide she was not the woman for her son, and she did not hesitate to state her opinions. After dinner, she talked to Joe and said:
"I don't like her for you. In fact, I don't like her at all. A woman with no goals has no place in your life. She is obviously only after your money."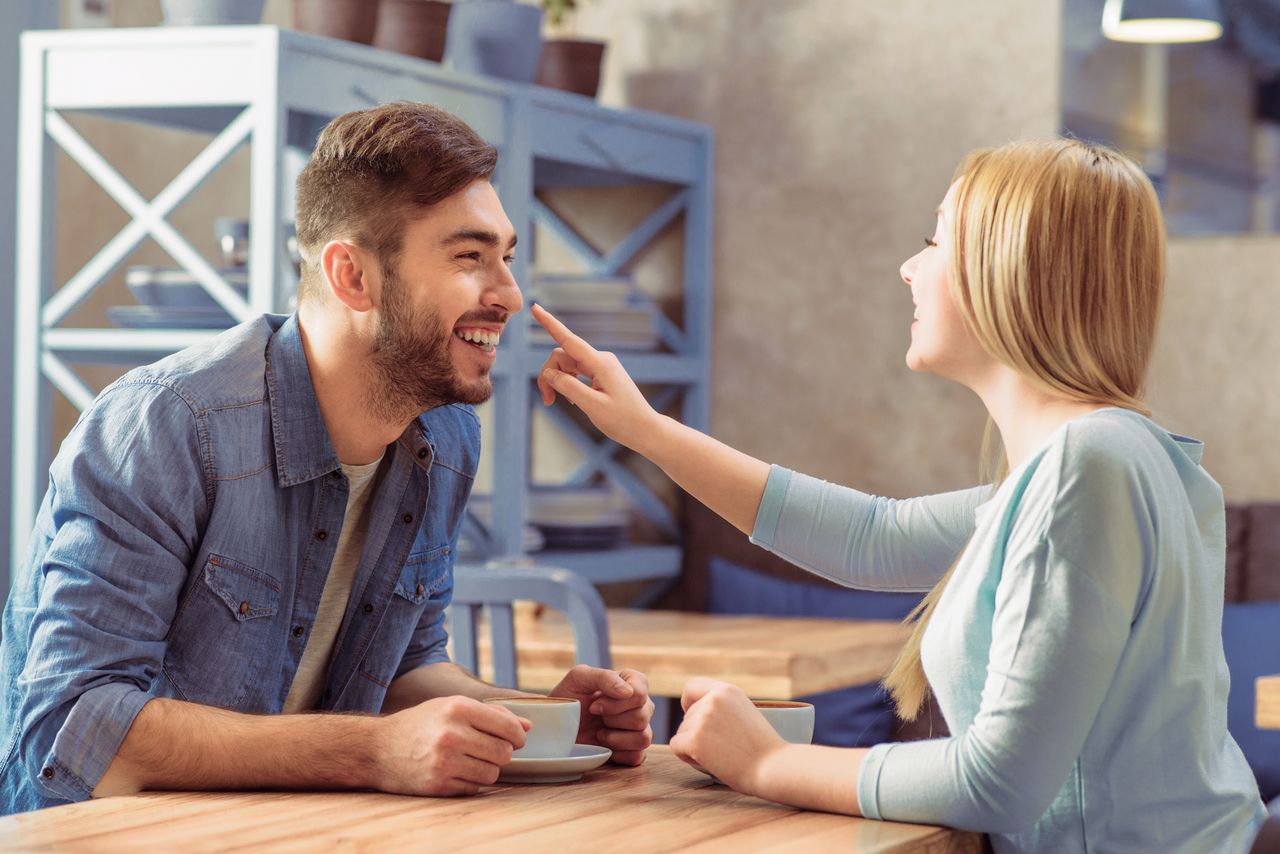 A couple talking while enjoying coffee. | Source: Shutterstock
Despite his mother's comments, Joe pursued a relationship with Mary and promised that he would always protect her from his mom, and Jackie hated that. When she realized that her son was beginning to pick fights with her to defend his woman, she stopped.
Jackie did not want to lose her son to Mary, so she planned to break them up in a way that would not be obvious. As her son was approaching the senior ranks in their company, Jackie sent her son to a year-long training abroad, making it seem that the training was mandatory for promotion.
Joe was forced to have a long-distance relationship with Mary despite the challenges of being apart while his mother prayed that they would not last. However, their love was strong, and the year flew by fast.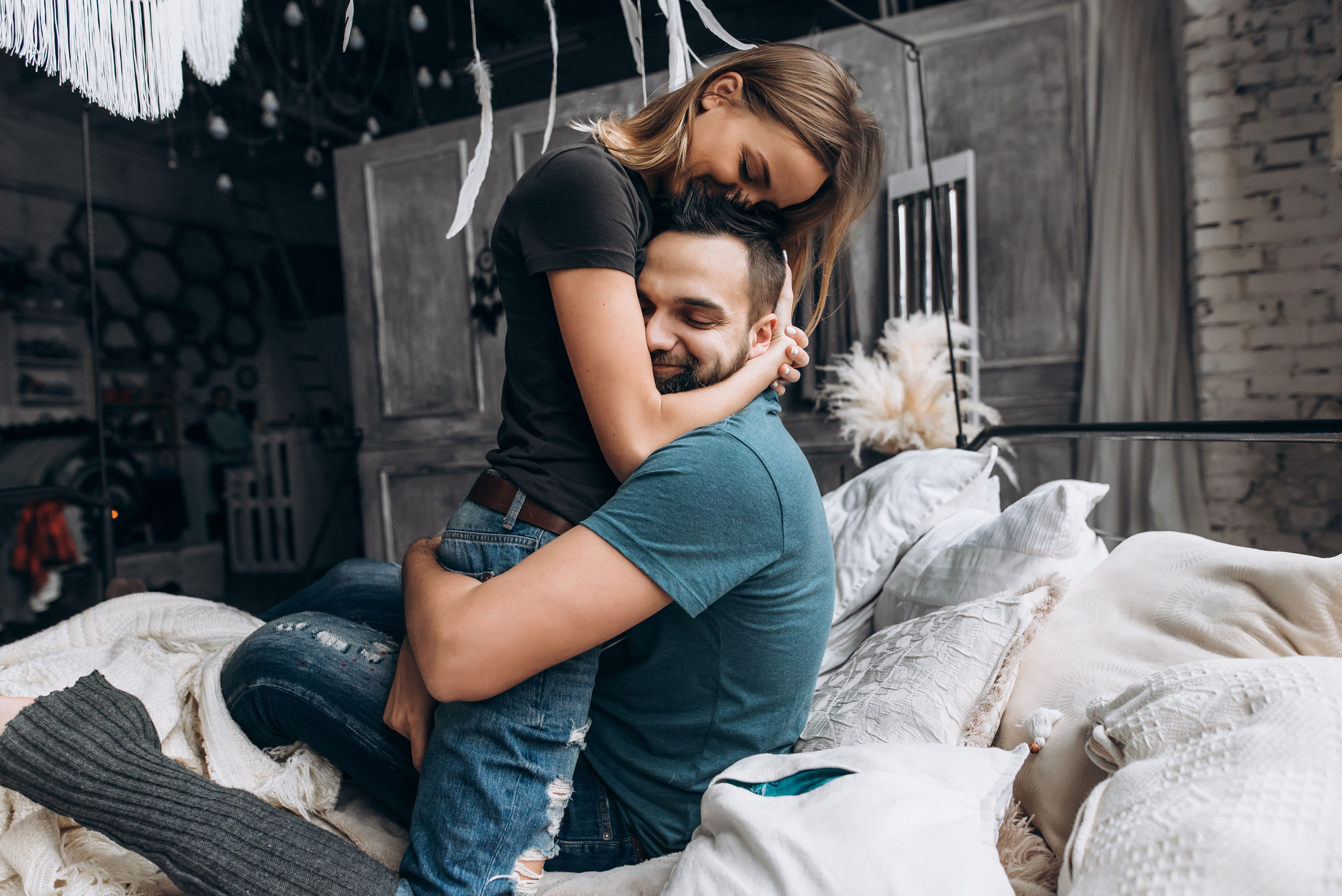 A couple hugging each other in bed. | Source: Getty Images
As soon as Joe came back home, he proposed to the love of his life. Three weeks later, Mary found out that she was pregnant. It was the best news for the couple and the worst one for Jackie.
However, Mary's pregnancy sparked an idea in Jackie's head. She slowly fabricated a story and fed her son the lie that the child was not his. Initially, Joe did not believe her, but months after the baby was born, Jackie's stories started getting to him. Jackie said:
"I know it's difficult to believe, but Mary is making you believe that her son is yours when it is evident that he is not."
According to Jackie, all the men in their family have blonde hair, whereas the little boy has dark hair. More so, she claimed that the child looked like the close co-worker of Joe's fiancee. "If you were strong enough to handle the truth, you would have a paternity test," she added.
Of course, Joe hesitated to believe his mom, but her lies became more believable as time passed. At the age of three, Joe's son began developing a love for drawing and coloring, whereas Jackie claimed they had athletic genes.
The lies grew stronger and stronger until getting the best of Joe. Finally, he decided to have a DNA test behind Mary's back after his mother successfully convinced him. After having dinner with his son, Joe took the toddler's spoon and placed it in a plastic bag, but before he could hide it, Mary caught him.
"What are you doing?" she asked. Frustrated, Joe told her about his plan as his mother convinced him that Mary had an affair with a different man. The discussion turned into a heated argument as Mary felt betrayed. She said:
"Your mother hates me and you know that! She is feeding you lies and you believe her more than me?"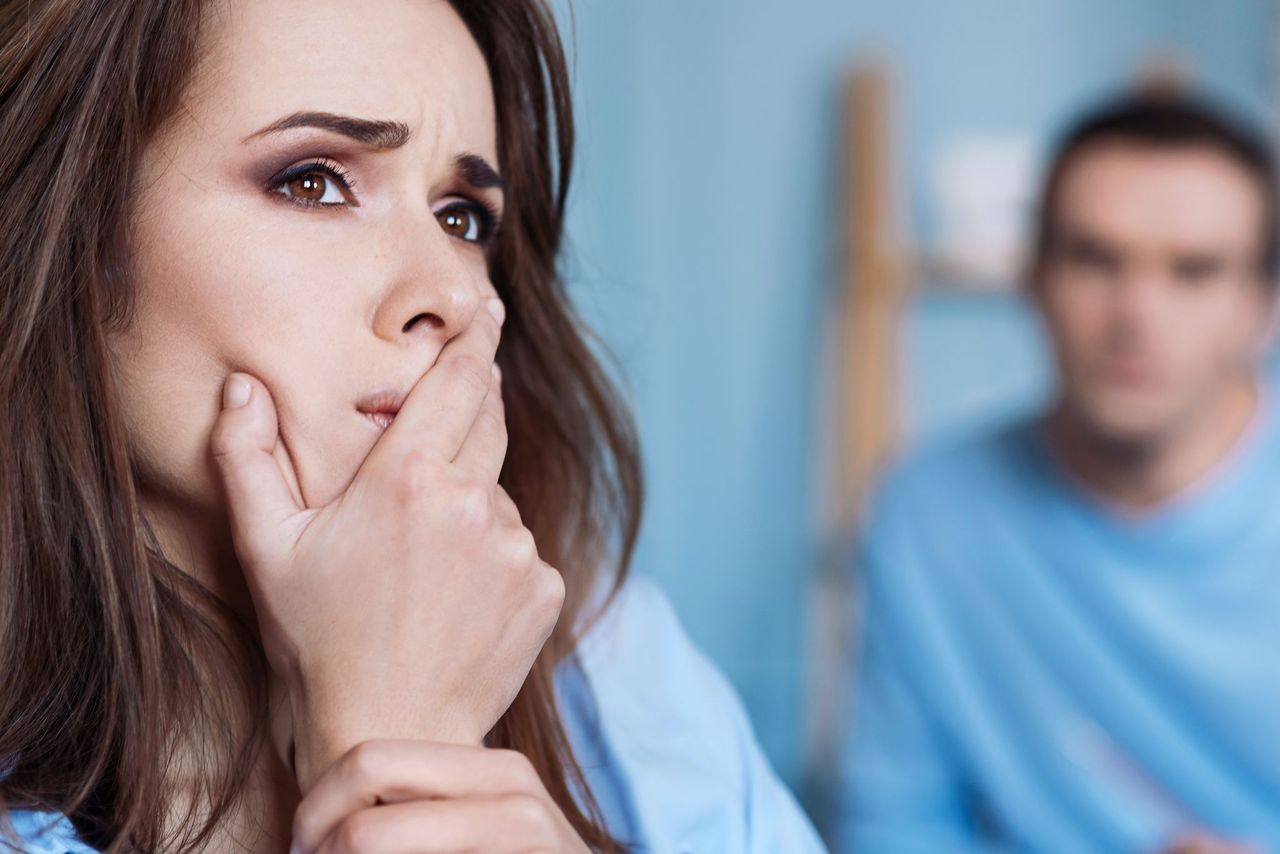 A woman thinks deeply after an argument with her partner. | Source: Shutterstock
The mother-of-one admitted to having been close to her male colleague but assured Joe that they never had an affair, but his mind was already made up. Before Joe walked out the door, Mary gave an ultimatum: "If you continue with the test, I will walk out of your life with the son you believe isn't yours."
A week passed, and Joe felt empty without his family. However, his mother fueled his anger with more lies, claiming that a neighbor saw a man bring Mary home several times while Joe was abroad.
The day came when the test results were sent to Joe, but before he could get his hands on the papers, Jackie already got rid of it. She told her son that he indeed was not the father and that it would be too painful to actually see the piece of paper.
But Joe was not satisfied with his mom's words and demanded to see the physical results. He immediately went through the trash and found that Jackie had lied. Without hesitation, Joe left to see Mary, but as he entered the house, there was no longer anyone home.
After contacting her family, Joe found out that Mary moved to a different state to start a new life, having been broken by his words. It was a no-brainer to run after his family, which meant leaving his mother behind.
Jackie begged and cried for forgiveness, asking her son to stay and reasoning that she only did what was best for him, but it was too late. She broke his family, and for that, he will never forgive her.
Had you been in Joe's situation, would you have forgiven Jackie? For another exciting family story, read about a man who impregnated his mistress and refused to take responsibility for his actions.
Please fill in your e-mail so we can share with you our top stories!