Kate Middleton & Prince William Celebrate 10 Years of Marriage – a Look at Their Engagement & Anniversary Pics
Prince William and Kate Middleton marked their 10th wedding anniversary with the release of a new romantic photo. The heartwarming picture bears a striking resemblance to their engagement photos.
A new milestone of love! Prince William and Kate Middleton celebrated ten years of marriage today, April 29, and commemorated the beautiful feat with the release of new romantic photos on social media.
The Cambridges uploaded the images a day before their anniversary, and the photos have a nostalgic effect. The portraits are pretty reminiscent of the couple's engagement photos in 2010.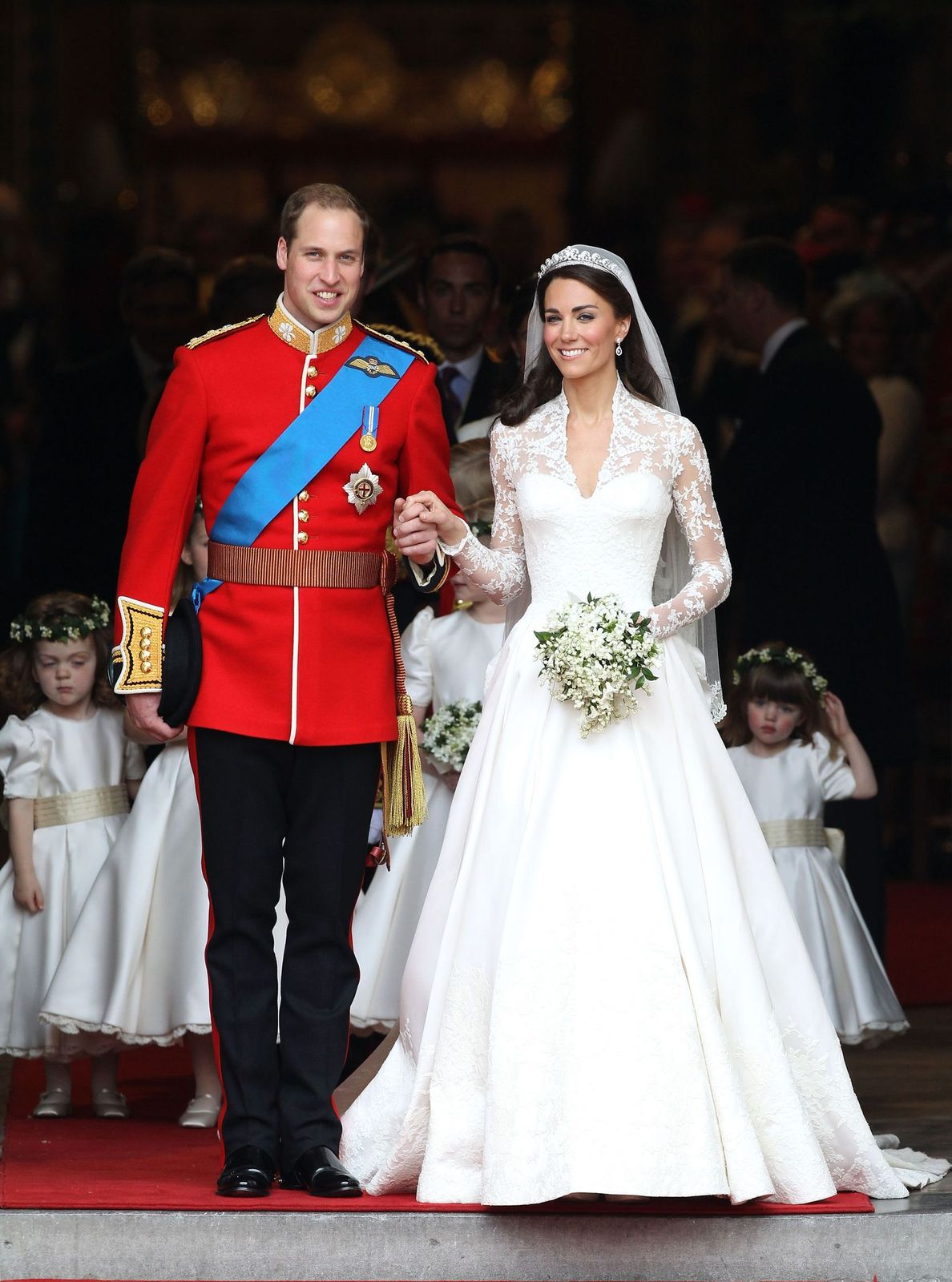 THE SWEET COMPARISON 
In the anniversary picture, Prince William and Kate looked so in love as they hugged each other sweetly. William had his hand wrapped affectionately against his wife as he flashed a sweet smile.
The Duchess of Cambridge leaned on her husband's shoulder as she flaunted her sapphire engagement ring. The loved-up photo bore a striking resemblance to the 2010 image where they grinned from ear to ear and embraced each other.
THE ANNIVERSARY IMAGES
For their 10th anniversary, William and Kate shared two new photos taken by photographer Chris Floyd in Kensington Palace. The lovebirds coordinated in blue ensembles, with Kate stealing the spotlight.
Harry and Meghan's engagement photos were notably different from that of William and Kate.
The Duchess of Cambridge looked elegant in a blue wrap dress with small floral patterns. The exquisite designer dress by Ghost featured sheer sleeves and a plunging neckline while she accessorized with a simple necklace. 
On the other hand, Prince William wore a blue sweater over a light blue button-down shirt and navy chinos pants. In the second photo, Kate looked into the distance while Prince William gazed lovingly at her.
THE CAMBRIDGES VS THE SUSSEXES
Seven years after Prince William and Kate's engagement, the royal family experienced another love story when Prince Harry and Meghan Markle got engaged. The Sussexes also shared lovely images to mark the milestone.
Harry and Meghan's engagement photos were notably different from that of William and Kate. The Sussexes struck a more intimate pose while the Cambridges were more formal and showed some restraint. Nevertheless, both couples looked in love.