Nick Cannon's 2 Kids Wear Floral Garlands While Posing with Mom Brittany in New Family Photos
Nick Cannon is a father of four, and two of his kids recently warmed people's hearts when images of them in floral garlands surfaced on their mother's Instagram story. 
Model Brittany Bell shares two kids, Golden and Powerful Queen, with her rumored lover, Nick Cannon. Recently, she took to Instagram to share images of her and her kids having fun. 
In the images shared, Bell is seen pecking her son, Golden, on the cheek as she held Powerful close to her bosom. She was dressed in a grey camisole while her kids had colorful garlands wrapped around them. 
Although Powerful, who is only a few months old, seemed oblivious to what's going on, her brother seemed to be enjoying the moment. Golden, who is undeniably growing up fast, wore a cute smile on his face and in one of the pictures, held his sister close to him. 
Bell and her baby daddy reportedly met in 2015 and dated on and off until they eventually had their son, Golden, in 2017. They were supposedly on a break when Golden was born.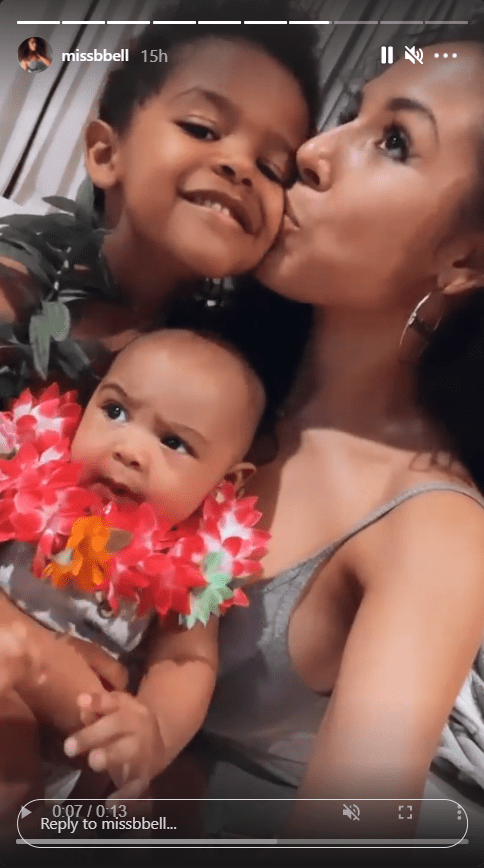 However, in November 2020, they were spotted holding hands while leaving a restaurant in Malibu where they celebrated Bell's 33rd birthday. This raised eyebrows, and many speculated that they were back together. 
Not long after, they welcomed their daughter in December 2020. After the birth of Powerful Queen, Bell took to Instagram to share a series of photos.
Earlier this month, De La Rosa shared images from a maternity photoshoot she had with Cannon on her Instagram page.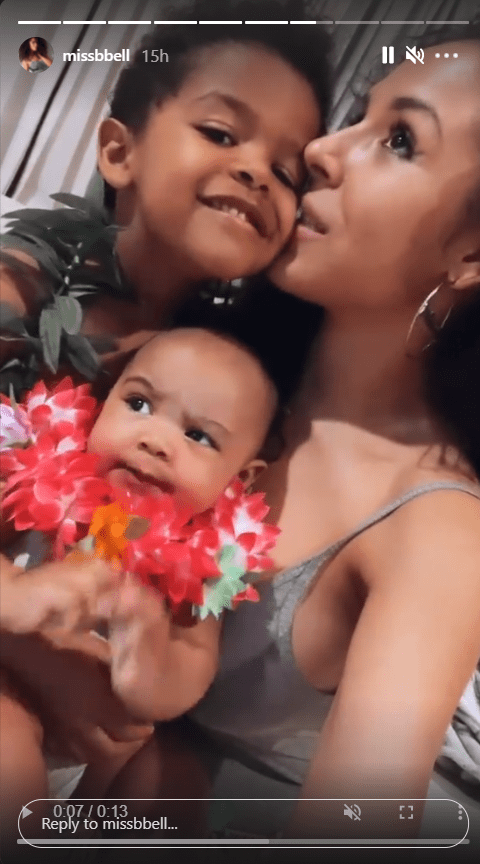 One featured her carrying the baby on her shoulder with Cannon dressed in a Santa Claus outfit and their son Golden in a Kung Fu outfit. 
The family looked ecstatic as they took the selfie. Another picture in the post showed Cannon holding Powerful as Bell hugged him from the side. She captioned the post:
"The best gift ever ♥️ we have been surprised with... A GIRL!!!!! ?Powerful Queen Cannon? came this week perfect timing for Christmas."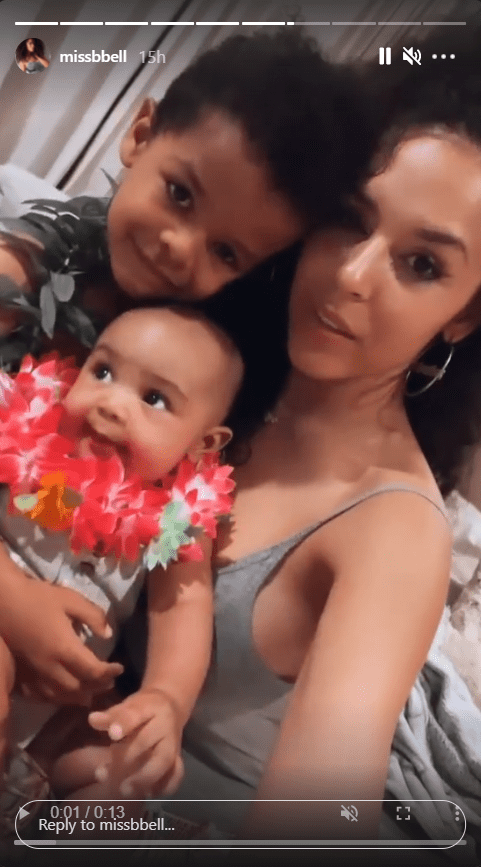 It was obvious that the new parents were overjoyed with the birth of their baby. The last two images in the series were those of Cannon holding his daughter and looking down at her in awe. 
Apart from his kids with Bell, Cannon is also a parent to twins Morrocan and Monroe, who he shares with ex-wife Mariah Carey. Apart from his four kids, Cannon is expecting twin boys with Abby De La Rosa. 
Earlier this month, De La Rosa shared images from a maternity photoshoot she had with Cannon on her Instagram page. In the caption of the post, the soon-to-be mom thanked her boys for choosing her to be their mommy and promised that she couldn't wait to have them in her arms.