Olympic Star Nastia Liukin Laments Her Camera Bias While Posing in a Sports Bra and Shorts
Olympic athlete Nastia Liukin, known for flaunting her toned body, recently took to social media to lament her camera bias. She struck a pose in a sports bra and shorts.
Taking to Instagram from her Dallas, Texas home, Nastia Liukin displayed a golden tan, perfect legs, and even better style. Her attire included a black sports bra and black shorts. In the caption, she wrote:
"When your portrait mode chooses your aesthetically pleasing background over you every single time. same, girl [sic]."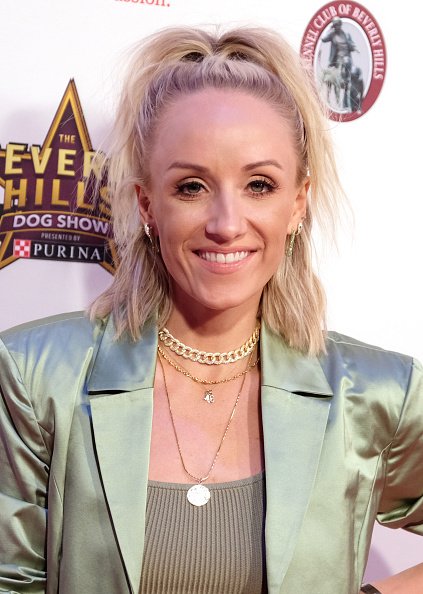 Nevertheless, Liukin's look impressed her million-plus followers, who clicked the like button 12,000 times over. She was also receiving many comments about the snapshot.
One person commented that Liukin looks as gorgeous as ever. Another added that she is always captivating, while someone else said that the star makes mirror shots even better.
Prior to sharing this photo, Liukin sent an update to her fans that seemed to indicate a bit of a mood. She was surprised that it's still Wednesday, but she made sure fans could enjoy a treat via her selfie.
Liukin was a two-time all-around national champion in 2005 and 2006.
Liukin modeled in tiny Daisy Dukes paired with a long-sleeved black top, giving sleek, elegant vibes. As she posed for the camera, the 2008 all-around champion showed off her best angles.
Liukin has been trying to shut down shamers. In October 2020, one of the acclaimed gymnast's followers asked her how she feels about promoting "borderline anorexia bodies."
With a selfie in which she is wearing a skintight dress, Liukin, who celebrated her 31st birthday last year by putting donuts on a giant tray, said she had been triggered by the comment.
According to Liukin, if taking photos of her own body somehow equates to promoting anorexia, then the world has reached a point where just being oneself is an offense.
Liukin comes from a family of gymnasts. Her mother, Anna, had won the world rhythm gymnastics championships in 1987. Meanwhile, her father, Valeri, won four Olympic medals in 1988.
Liukin was a two-time all-around national champion in 2005 and 2006. At the 2008 Summer Olympics in Beijing, she won five medals, including gold in the All-Around competition and silver in the team event.