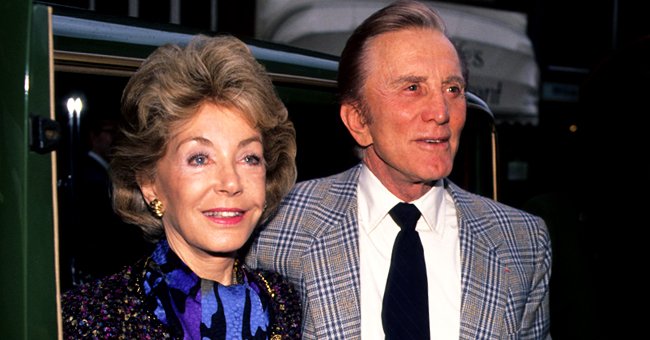 Getty Images
Closer Weekly: Late Kirk Douglas and His Wife Anne Buydens' Love Was at First Sight
Late iconic actor Kirk Douglas and his recently deceased wife Anne Buydens made one of Hollywood's most admired super couples. Take a look inside their heartwarming love story.
Actor Kirk Douglas and his wife, producer Anne Buydens, were married for almost seven decades. In that time, many attested to the beautiful and genuine love and romance that they shared. Director Jeff Kanew said to Closer Weekly:
"They were always close … that's why they wrote so many letters together. That's where the whole letter concept came from and they were very romantic."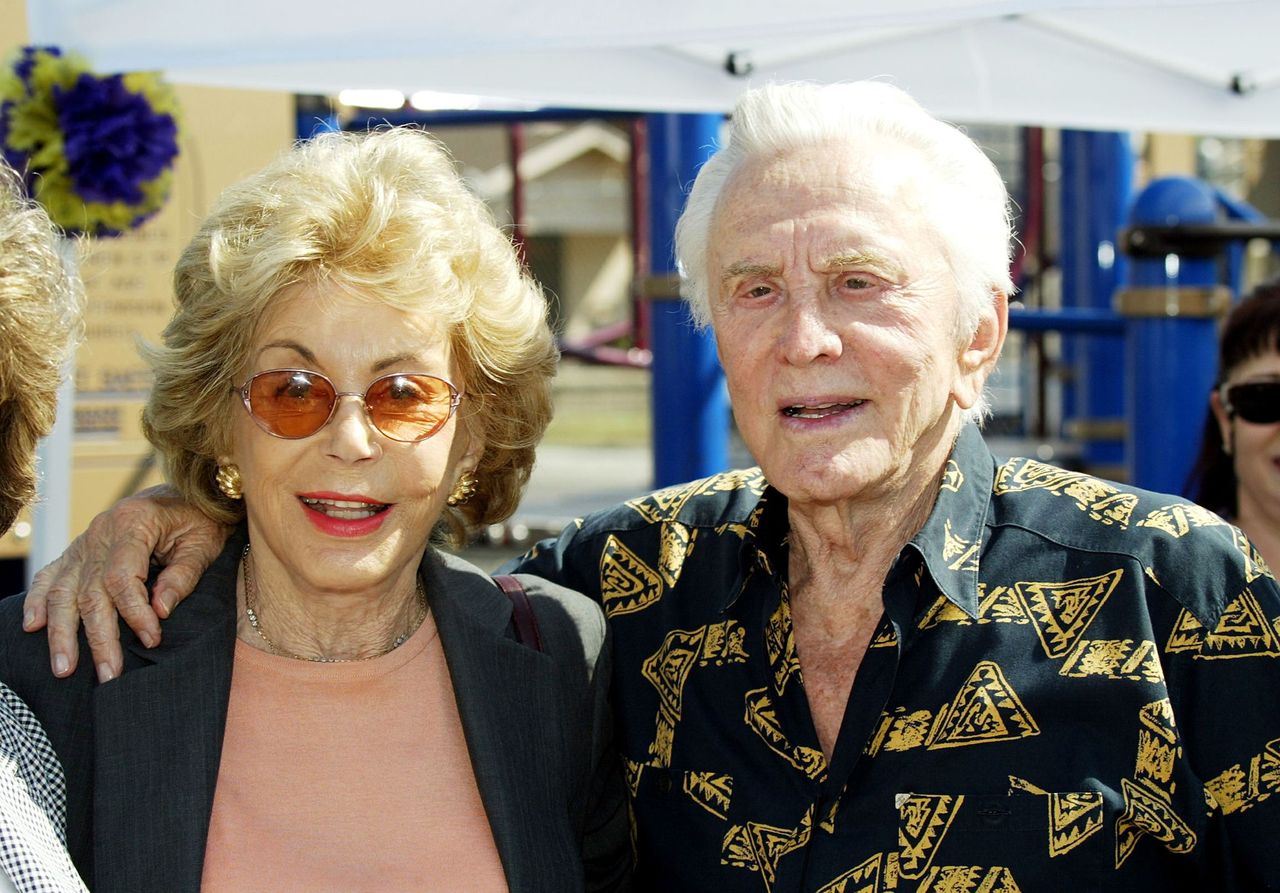 Kirk Douglas and Anne Douglas at Florence Avenue School on September 3, 2003 in South Los Angeles, California | Photo: Getty Images
Kanew who worked with Kirk on many films including "Tough Guys," said that the actor and his wife shared a beautiful connection. Even though he has been married several times, the director said that he has never experienced their kind of love.
Describing the early days of their love story, Kanew said Kirk and Buyden fell in love at first sight. Despite the undeniable connection they shared, Buyden proved herself a challenge to Kirk.
When he first asked her to go on a date with him, she refused and told him that she preferred going back to her home to make herself some scrambled eggs. She was the most difficult woman he had encountered but still, he persisted.
After they got closer, the pair could not get together as Kirk was with someone else at the time — an actress to whom he was engaged. Eventually, he realized that he wanted to be with Buyden and broke things off with his then-fiancee.
Barely a year after her husband passed away, Buyden passed away too.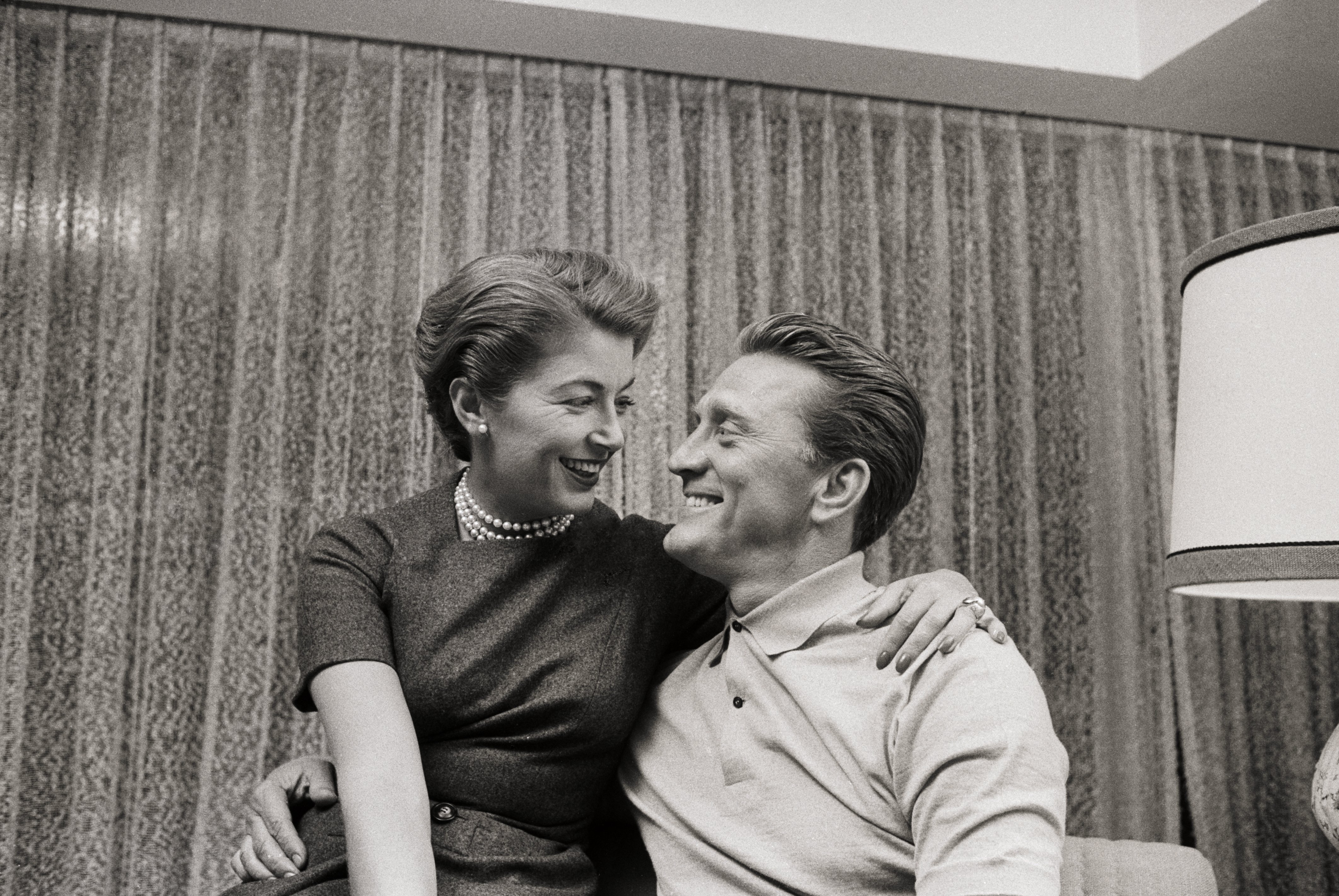 Kirk Douglas and his spouse Anne Douglas gaze at each other while smiling following his nomination for an Academy Award on February 18 | Photo: Getty Images
After they officially started their relationship and became a couple, Kirk and Buyden tied the knot in May 1954. Despite the nature of their jobs and how much they needed to be apart, their love never fizzled out.
Following their marriage, the love birds welcomed their first child together, Peter, in 1955. Three years later, they welcomed their second son, Eric.
Kirk had two children, Michael and Joel, from his previous marriage to actress Diana Douglas. He was married to Diana from 1943 till their 1951 divorce.
On February 5, 2020, the world was shaken when Kirk's son, Michael, shared some shocking and saddening news. Kirk had passed away at the age of 103.
Barely a year after her husband passed away,
passed away too. Michael took to Instagram to share the sad news. She died at
Please fill in your e-mail so we can share with you our top stories!