Tracee Ellis Ross Shows off Her Curves in a Tan Maxi Dress in a Steamy Vacation Clip
The body-positive, fashion icon, family-focused power woman, is not afraid to show off her curves and flaunt her gorgeous figure while beaming with confidence.
'Black-ish" star Tracee Ellis Ross recently took to Instagram and showed off her curves in a tan maxi dress by Cult Gaia in a steamy vacation clip. 
Ross oozed with inner self-assuredness as the short clip moved in slow motion, her body swaying along. This emphasized her toned and shapely figure even more.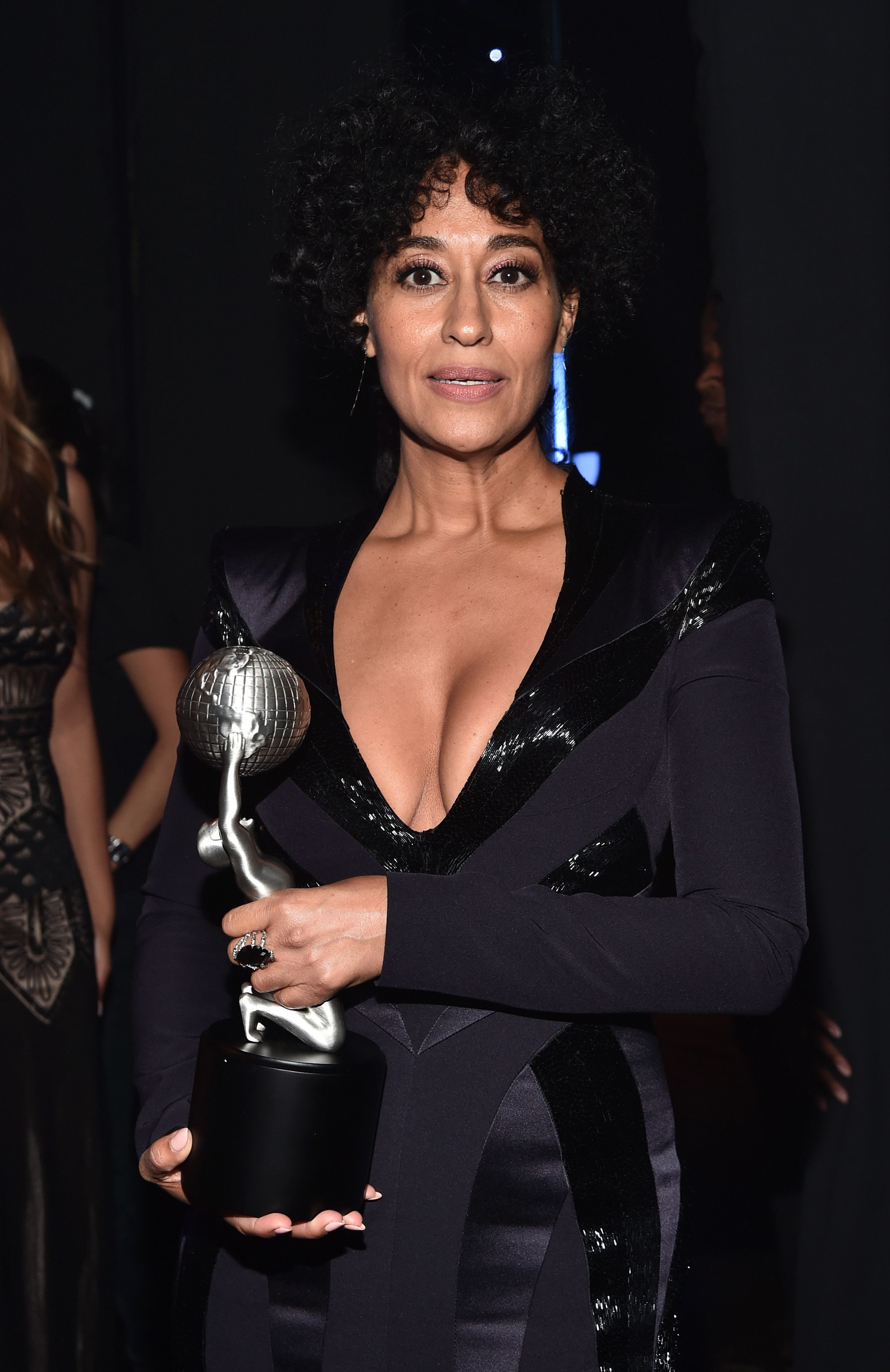 The dress was long and silky, falling to her feet but showing the side of her rib cage as well as giving admirers a sultry glance at her bust and cleavage. She took to the caption, writing:
"Consider this my out of office reply!"
Her dark sunglasses' functionality protected her from the sun's glare which sparkled off her golden skin. Although, they also served to add an element of 'cool' to the ambiance. 
A SEXY SWAY
Ross did a slow and sultry catwalk towards the camera lens, pulling her arms up over her curvaceous bod and slowly pulling them above her head. It appeared that she was doing a slight belly dance in the process. 
She encouraged fans to learn how to accept their bodies as they are.
Fans and followers loved the photo, commenting on how gorgeous she looked and her attitude and style. The scenery was gorgeous, with the blue sea sparkling in the backdrop. 
ACCEPTING AWARDS
As one can tell by her Instagram picture, Ross certainly has a flair for fashion. Near the end of last year, she commemorated her mother Diana Ross while receiving the Fashion Icon Award.
At the 2020 People's Choice Awards, she dedicated her trophy to her mother. She also went on to mention Robert Ellis Silberstein, her father, in her acceptance speech. 
A FAMILY REUNION
Ross recently reconnected with her father after not seeing him for months due to the COVID-19 pandemic. She shared a video on Instagram of the emotional moment, where she exclaimed: 
"Is that my father? Oh boy! Oh boy! Here I come!"
Her father expressed that he hadn't seen her in such a long time that he had to assimilate to being around her again. However, he said, she hasn't changed one bit. 
The pandemic didn't only take time from loved ones; but many, including Ross, put on that pandemic weight. The actress has spoken about this, encouraging self-love. 
She encouraged fans to learn how to accept their bodies as they are. She also emphasized that it is almost expected to put on some weight during such a traumatic historical period.