F1 Champ Lewis Hamilton Has Several Supercars – Check Out His Luxurious Collection
Lewis Hamilton doesn't only love racing on Formula 1; he generally loves cars! The star has made a collection of supercars with some that he drives and others that he keeps to himself.
Lewis Hamilton, 36, actually owned more than fifteen "special" supercars in 2020. The vehicles are spread across his main residence in Monaco and a Los Angeles garage that he is renting.
The Formula 1 star is quite passionate about collecting vehicles. In the following article, we have a look at some of the race driver's supercars like a Ford Mustang, a Ferrari, and much much more.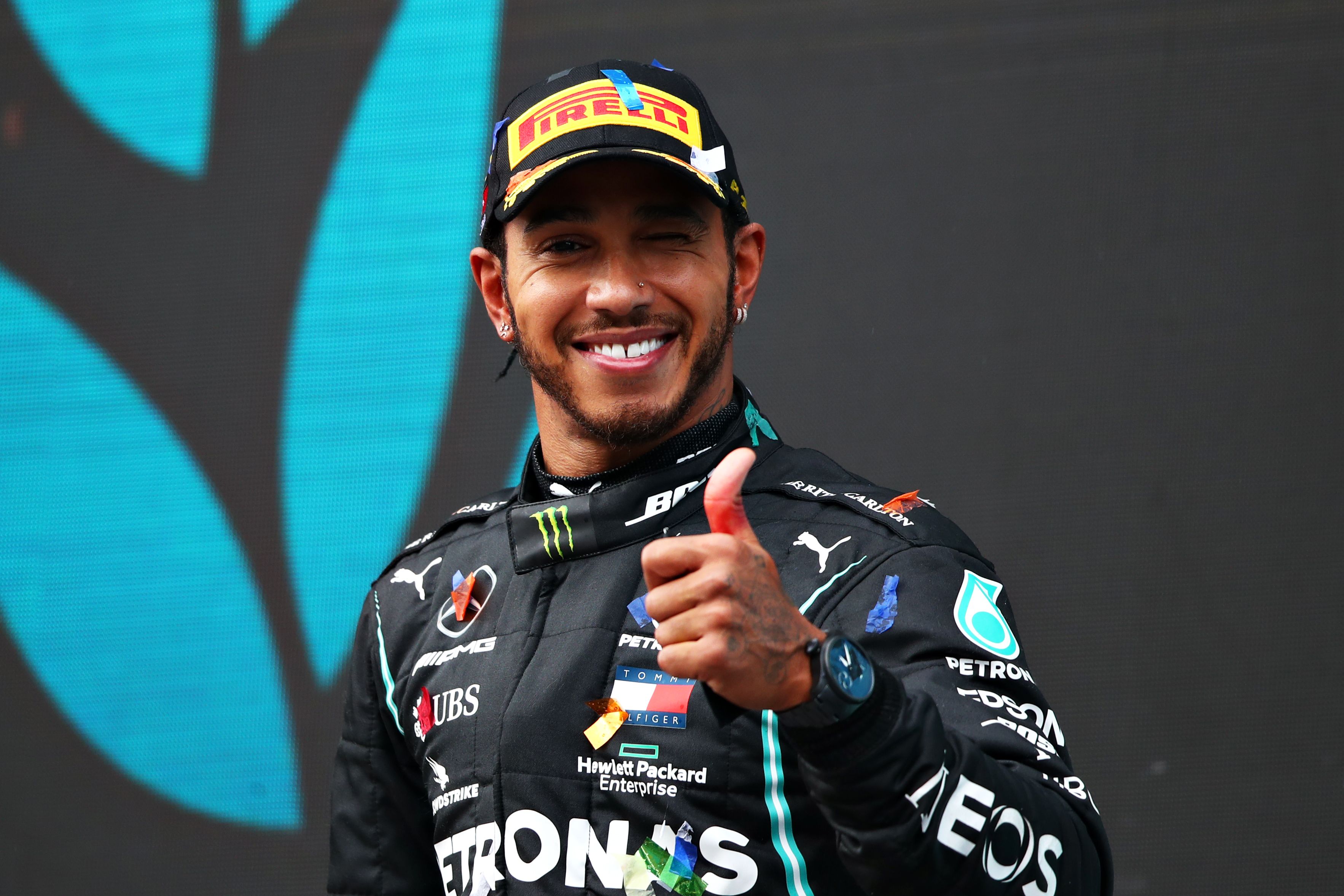 FERRARI 599 SA APERTA (2010)
Hamilton passed his driver's test in 2002, and the first car he bought with his own money was a Ferrari 599 GTO in 2010. A few years ago, he sold the vehicle and kept his 2012 Ferrari 599 SA Aperta.
It's a rare open-top that he bought because he'd always needed to get the latest edition. The letters "SA" are a tribute to Sergio and Andrea Pininfarina, and "Aperta" is Italian for "open."
PAGANI ZONDA 760LH (2012)
The "LH" is the star's initials, and the vehicle is classed as a hypercar. The car has a 7.3-liter 750bhp Mercedes V12 engine, whose noise Hamilton loves, with a purple design inside and out.
As a driver of many cars, the star claims the vehicle is awful to drive and handle. He got the vehicle on the manual drive, his favorite kind because he didn't like the Tiptronic version.
FERRARI LAFERRARI (2017)
The car sports Hamilton's favorite color - candy-apple red. The Kers-assisted 949bhp Ferrari LaFerrari is capable of at 217mph and 0-62mph in 2.4 seconds, and the driver also owns the Aperta version.
Even though he has a lot of cars, he limits how much he drives them. In a previous interview, he confessed that in Los Angeles, he has his own handyman and a tow truck ready for use.
SHELBY 427 COBRA (1966)
This one is more classic, and Hamilton rarely drives it to keep it in mint condition. Since he tends to buy two of the same model, the driver has another one which is engineered by none other than Carroll Shelby.
The Shelby version of the AC Cobra had a 7.0-liter Ford FE block-pushing out over 425bhp. His first one was actually looked over by Shelby himself as part of his connections from being the F1 champ.
FORD MUSTANG SHELBY GT500
The youngest ever F1 World Champion bought the 1967 Mustang in 2011. The Ford boasts a 7.0-liter 428 Police Interceptor V8, 355 horsepower, and painted in cherry red with black stripes.
He admitted that he got the vehicle after seeing Steve McQueen drive it in "Bullitt." However, he sadly never drives the car as he feels it isn't a great vehicle, and the people who sold it were dodgy.
MCLAREN P1 (2015)
At the age of 22, Hamilton made his F1 debut at McLaren in 2007. He eventually left them in 2013 for Mercedes; however, he remains on good terms with them and still loves their cars.
The seven-time F1 champ bought his McLaren P1 with his world title winnings. It's only one of 375 that the car brand built, and it features a twin-turbo V8 hybrid engine that produces 903bhp.
MERCEDES-AMG ONE (2020)
Hamilton, who the Queen knighted in 2020, actually helped develop the AMG along with his F1 team. In 2020, it was still in its prototype stage, but it's meant to pack a serious punch!
It will have 1,200 horsepower through a plug-in hybrid powertrain and a modified 1.6 V6 turbo with four electric motors. Only 275 Mercedes-AMG Ones will be built, and Hamilton will have his own.