Witney Carson Names Worst Celebrity Dancer in the History of 'Dancing with the Stars'
American professional ballroom dancer Witney Capri Carson disclosed secret details about "Dancing with the Stars." She revealed the names of the worst celebrity dancers that have been on the show.
Professional dancer Witney Capri Carson recently spilled the beans on some secrets of "Dancing with the Stars'', as she pointed out the worst celebrity dancers on the show.
Remembering Kim Kardashian and Master P's dance presentation, she stated that Master P apparently acted uninterested as he was just walking throughout the presentation.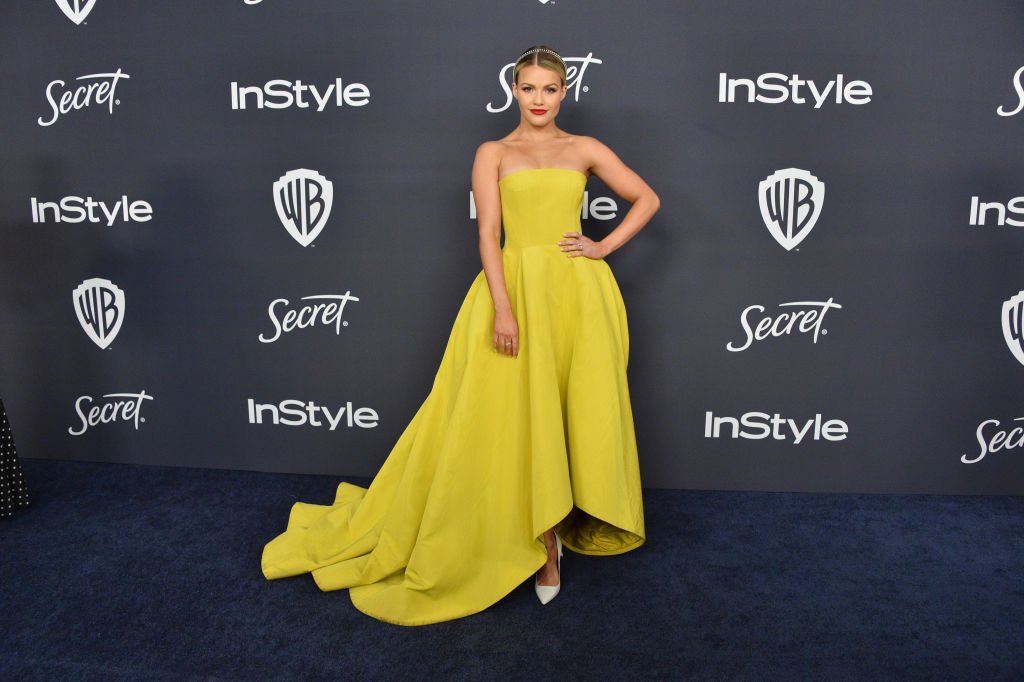 Carson also noted that her favorite dancer on the show was her partner Alfonso Ribeiro, with whom she won the mirrorball trophy. She admired him for his outstanding dancing skills, saying he was a great dancer. 
Witney, 27, reminisced about how she and her perfect dance partner performed their Carlton dance, saying that was her favorite performance. She stated that she felt really good seeing the reaction people had about their performance.
Kim Kardashian Earns Some 'Dancing With the Stars' Mockery From Sister Khloe https://t.co/099mi1eolc pic.twitter.com/xlvetAZ9x7

— PopCulture.com (@PopCulture) April 24, 2021
The choreographer didn't leave her most embarrassing moments out when she talked about her experience with the fresh Prince of Bel-Air-star, which left her hurt. She explained that they had this one big move, but his hands slipped from hers.
One month after her baby's arrival, [Carson] was ready to return to the stage.
The mirrorball trophy winner embraced her new body form after welcoming her firstborn child with her husband, Carson McAllister as she took to her Instagram page to show off her postpartum body.
The mother-of-one elaborated that she was kind to herself for not quickly getting right back into shape. She further explained that she had always been self-conscious about her weight, and this had prevented her from posting her photos initially.
She noted that she didn't feel a certain way good enough, and this was a sad experience for her. She mentioned that she is now working not only on her body but also on her mind.
The DWTS pro took to social media to announce the birth of her first child as she shared her childbirth experience with the public. She revealed that she had a complex 24 hours labor and an unexpected c-section. 
Although she went through a challenging experience, the new mother explained that she and her precious little family are well and in good health, while she appreciated everyone who sent her prayers. 
Although the choreographer had taken to motherhood, as she had been away from the dance floor for months since her conception, one month after her baby's arrival, she was ready to return to the stage.
Carson explained that she is currently waiting until August when she will find out if she has been cleared to return or not. But for the moment, the dancer has taken to motherhood and nursing her baby.