Glimpse into Guns N' Roses Lead Guitarist Slash's Life Growing up as Biracial
English singer Saul Hudson, also known by his iconic stage name "Slash" of the rock band Guns N' Roses, recently opened up about his experience growing up biracial.
Guns N' Roses is one of the most successful rock bands in history. The legendary band is composed of influential musicians who have forever etched their names in the world of music.
Besides lead singer Axl Rose, lead guitarist Saul Hudson, also called Slash, enjoyed immense popularity because of his incredible gift - he played the electric guitar like no other.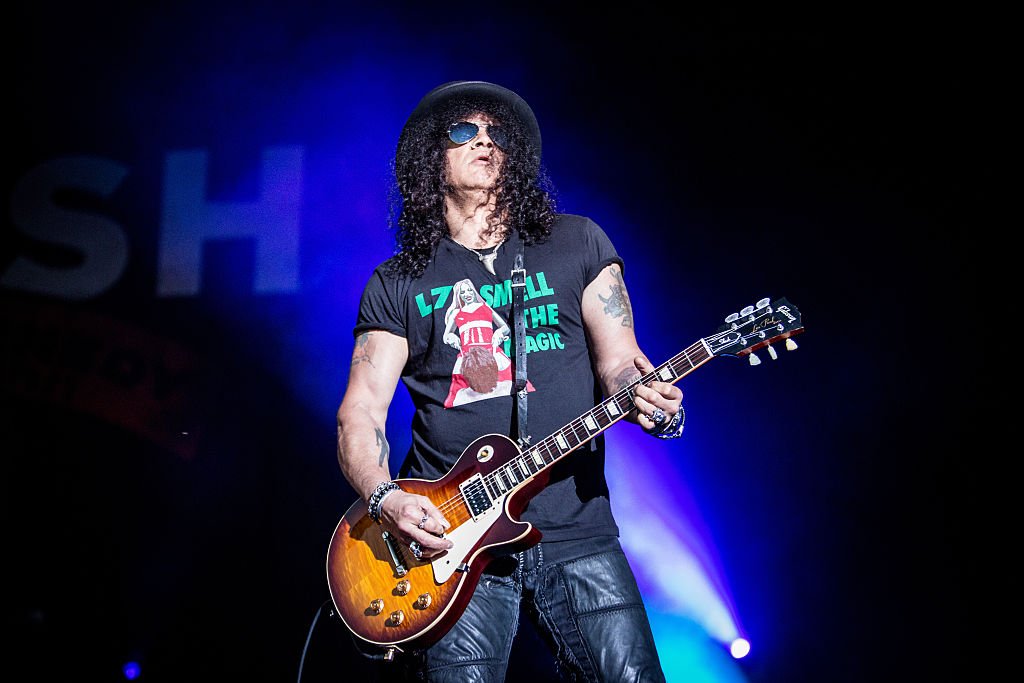 While his musical prowess cemented his status in the rock music scene, the 55-year-old guitarist revealed in a recent interview that he struggled with his identity as a child. 
Slash came from an interracial family in Hampstead, London: his mother was of African-American descent and his father was a white British man. Growing up, he felt he was not like any other children. He recalled:
"I knew that I was very different from the kids that I was going to school with..."
Slash had no clear grasp of who he was. The father of two recalled one incident when he went to school with his mother and they had to fill out identification forms.  
The school form left him confused as it asked the person signing it to identify as either black or white. He could not understand why the document made race an issue. 
When Slash rose to prominence in the rock music scene, he felt that being biracial was irrelevant to his rock star status. He said highlighting his racial background was not a thing back in the day. 
In the midst of the Black Lives Matter movement spurred by racial injustice in the US, Slash realized the importance of knowing one's true identity and finally identified as Black.
Given the current racial unrest in the country, he expressed his sadness over how racism and prejudice continue to exist even in modern times. He said:
"Hopefully, it's gonna end soon."
Slash joins the list of famous Hollywood celebrities who have spoken out about their biracial identities. Like him, singer Halsey recently expressed pride over her unique roots. 
Besides being candid about his racial identity, Slash also expressed optimism about future music releases. He has been spending time writing and producing song demos.