Prince William Reveals What His Daughter Princess Charlotte Says Now That She's 6 Years Old
Prince William recently opened up about his daughter Princess Charlotte's feisty attitude now that she is six years old, saying that she acts and speaks like a grown-up.
Princess Charlotte might have just turned six. However, in her head, she is years ahead and isn't afraid to let those around her know. Her father, Prince William, recently opened up about his daughter's feisty nature.
During an appearance at an outing in the West Midlands, Prince William discussed how he and Kate Middleton celebrated Princess Charlotte's birthday, saying they had a small garden party to mark the milestone.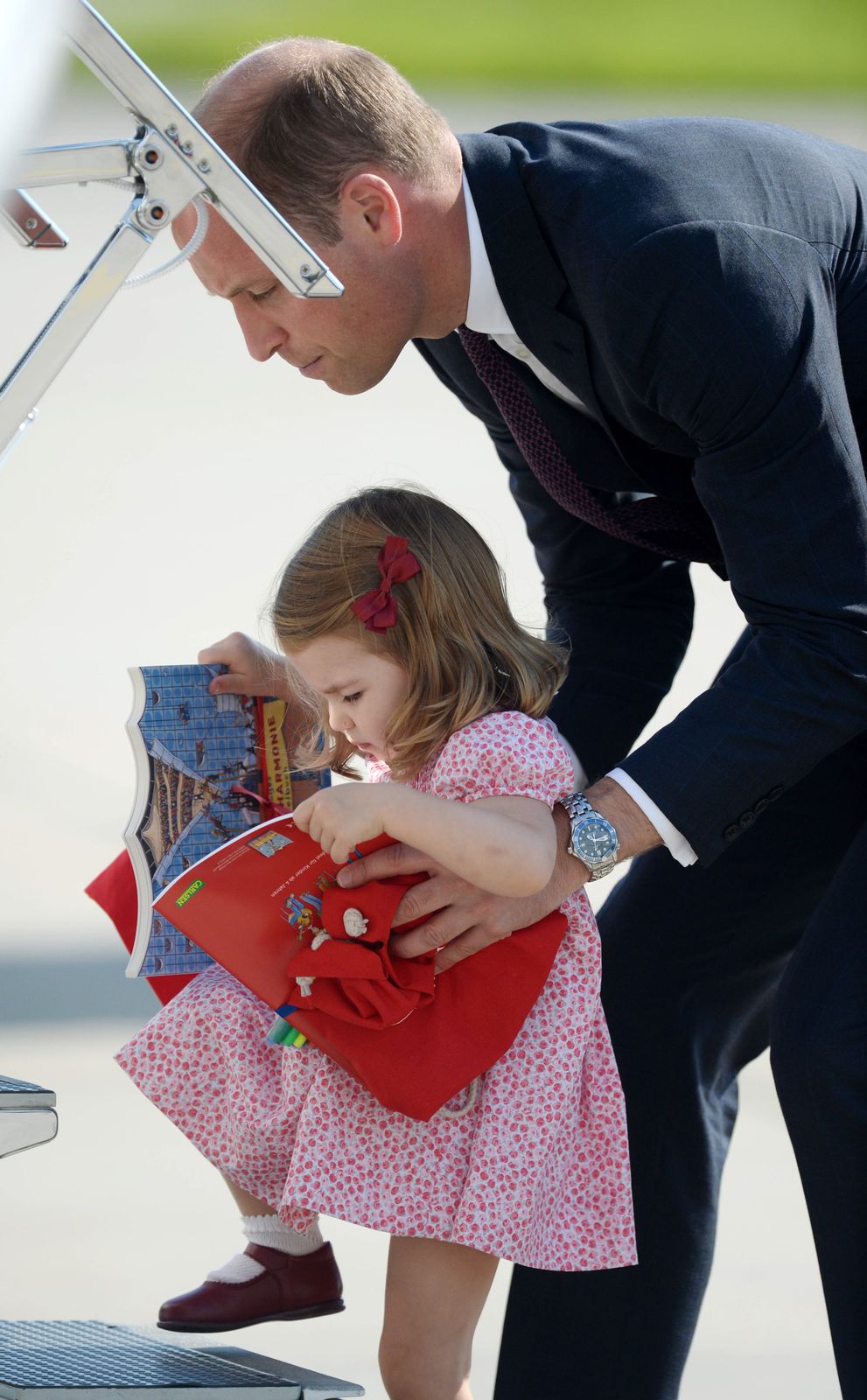 The Duke of Cambridge noted that they invited one family member to join in the celebration, and Charlotte had a fun time compared to her 5th birthday amid the pandemic. Prince William then joked: 
"If you ask her, she says she's 16... Charlotte says, 'I'm six now, I'll do what I want.' They grow up very fast."
The only daughter of the Duke and Duchess of Cambridge turned six on Sunday, May 2. The wonderful parents marked the milestone with the release of a new portrait on social media.
In his recent documentary for Discovery +, "Prince William: A Planet For All," the duke spoke about his eldest kids.
Wishing Princess Charlotte a very happy sixth birthday today. 🎈

📸 The Duchess of Cambridge pic.twitter.com/tBPXrv2CJT

— The Royal Family (@RoyalFamily) May 1, 2021
The celebrant looked adorable in a blue and pink floral dress with her hair down as she posed outdoors at the Cambridge family home in Anmer Hall. The Duchess of Cambridge took the photo.
Fans couldn't help but notice that Charlotte bore a striking resemblance to her father. A photo of a young Prince William around the same age showed a similar playful grin and squinted eyes.
While Princess Charlotte might not be 16 yet, she is growing up quickly. Recently, it was reported that mom Kate took Charlotte and her brother Prince George to a store in London to shop for some items.
The duchess gave the kids their own money, and a witness mentioned that George and Charlotte were made to stick to their individual budget and pay for their items by themselves.
Prince William is no stranger to dishing about his kids to the press. In his recent documentary for Discovery +, "Prince William: A Planet For All," the duke spoke about his eldest kids.
While discussing with a group of kids during a visit to a school in Liverpool, a curious student asked William if Charlotte was cheekier than George. He answered, saying they were both as cheeky as the other.