Tatyana Ali Melts Hearts with Video of Her Husband Rubbing Their Son's Foot on His Beard
Tatyana Ali gushed over her husband, Vaughn, in a recent heartwarming video clip that showed the father-of-two enjoying father-son time with one of their sons. 
Tatyana Ali has come a long way since her days on "The Fresh Prince of Bel-Air," where she portrayed Ashley Banks, a privileged teenager. Now she's all grown up and married to Dr. Vaughn Rasberry, with whom she shares two adorable boys.
Ali occasionally gives her fans a glimpse into her home and family life through her social media. Recently, she took to Instagram to share a sweet video clip of her husband playing with their son.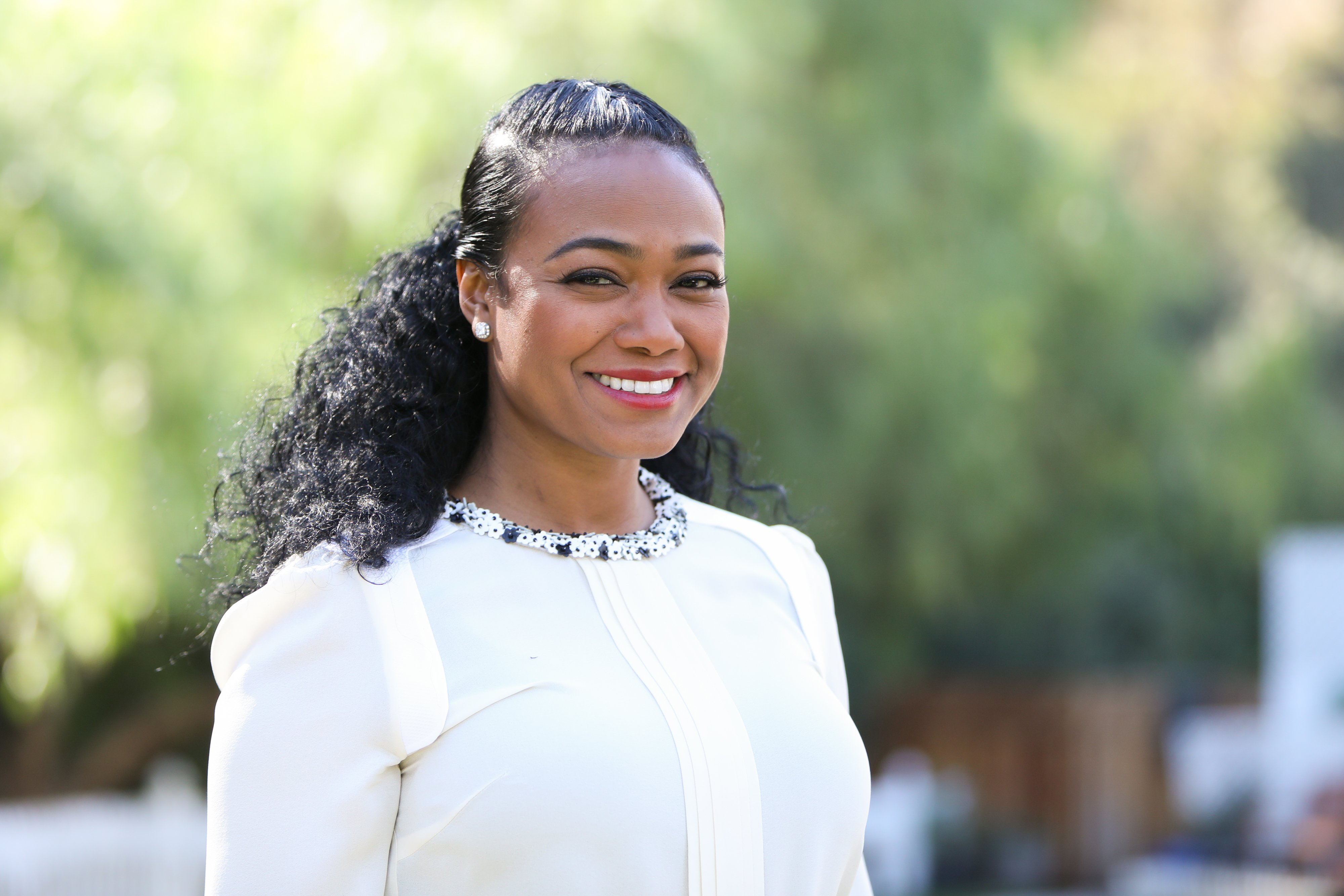 In the video, Rasberry is sitting on a couch with a toddler in diapers lying on his lap. Through the video, the doting dad could be seen tickling the bottom of his son's feet. 
As the toddler squirms around with his feet in the air and only a hint of curly brown hair showing, Rasberry lifts his son's feet and rubs them against his thick graying beard while humming in a child-like way.
The video showed the incredible bond that Rasberry has with his son, and a female voice heard laughing in the background proved that the family prioritizes having fun together. Ali captioned:
"Dad Beards are the best ?#TGIF Baby, you're such an amazing father."
Ali's sentiments were echoed by her fans who enjoyed watching the heartwarming father-son moment and commended Rasberry for being so attentive with his son.
"So beautiful to see a father love his child with quality time," gushed one fan while another added, "Awww, this video makes my heart happy." A third fan exclaimed, "Too cute!"
While Ali and Rasberry enjoy being parents to their two boys, it's not all fun and games. Ali is aware that there are aspects of parenting that require more planning and attention.
In an interview with Parents Latina, she discussed the need to educate her kids and teach them about race and spirituality. She revealed that it was important for her to raise her kids to be free-thinking, educated, and enlightened.
Ali and Rasberry's unwavering devotion to their sons Edward and Alejandro is commendable. The pair have been smitten over the little ones ever since they were in the womb. 
Fans may recall that Ali was pregnant with their eldest son, Edward, when she and Rasberry tied the knot in July 2016. Edward was born in September 2016, while Alejandro followed three years later in August 2019.