John Hannah Shares 2 Children with His Wife of over 20 Years — Inside His Personal Life
John Hannah is a Scottish actor with three decades of expertise in the movie industry. Outside the spotlight, John is a father-of-two and has been married for over two decades. 
Hollywood star John Hannah plunged into the spotlight in 1994 for his role in "Four Weddings and a Funeral." This became a stepping stone as he went on to star in more movies. 
When John is away from work, he relaxes and sits back at his home in Richmond, London, alongside his wife and two kids. Here is a look into John's personal life.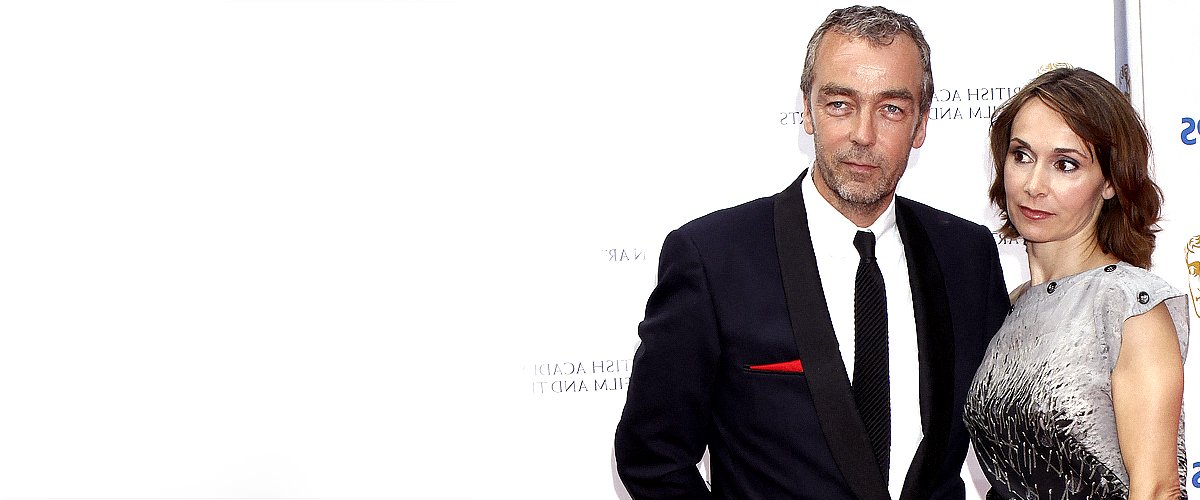 JOHN HANNAH'S CHILDHOOD
John is the only son and last child of John Hannah Sr. and Susan Hannah. According to him, there was an eight-year difference between him and his immediate older sister. 
John once recalled having his formative years when his sisters were already married. He started his young adult years as an electrician before veering into academics.
He related that his parents were relatively uninterested in his education, and they did not care if he was failing at school. However, he made it and was accepted into the Royal Scottish Academy of Music and Drama in Glasgow.  
WHEN JOHN MET JOANNA ROTH
After graduating from school, John started building his acting profile, beginning with theatre. During this time, he met a young woman, Joanna Roth, a Danish-British actress, at the National stadium.
The pair became close, started courting, and after a while, they knew they wanted to be together. John once revealed he proposed to her while they were at Sri Siam restaurant in London.
The TV actor mentioned how he was dramatic with his proposal. John asked Roth to marry him by scribbling a note on a tablecloth. They became man and wife in 1996 and have two children, twins, Gabriel and Astrid. 
JOHN ON FAMILY LIFE 
John is a family man who loves his wife and kids. However, he once explained that the first year after the twins were born was a nightmare.
According to "The Mummy" actor, Gabriel once snuck out of the house, and he, as a father, could not measure the level of horror he felt.
He pointed out that to have kids, one has to change the structure of their life, adding that the challenges that come with parenting are infinite, and one just has to do their best. 
John went on to gush about his marriage to Roth; he shared that they have been married for 18 years, but he had no idea what the secret to their marriage longevity was.
The star added: "I guess we got lucky with our choices. But there's been hardships and ups and downs and all of that. There were times we could have walked away...but ultimately we've come out the other side, and we're better for that."
SPEAKING ON FATHERHOOD
When it comes to fatherhood, John maintains that being a parent is a rewarding task. He believes fatherhood changes one in the most profound way.
He is also known to gush about his children's personalities; he once stated that the twins are different in their own unique ways. While Astrid has her mom's brunette looks, Gabriel mirrored John's look as a child with his blonde tresses. 
The doting dad mentioned that Gabriel is more thoughtful and sensitive, while his sister is the goofy one. However, he was kind enough to share an incident that happened with Gabriel. 
According to "The Mummy" actor, Gabriel once snuck out of the house, and he, as a father, could not measure the level of horror he felt. John noted that the same thing happened with Astrid, but in the end, he was glad they got back home unharmed. 
HIS DECADES-OLD CAREER
John did not get his big break in Hollywood until 1994 when he starred in "Four Weddings and a Funeral." In the same year, he bagged a BAFTA award as the Best Actor in a Supporting Role. 
The actor's Hollywood profile went a notch higher with his milestone, and he went on to star in more movies like 1998's "Sliding Doors" and his recurring role in "The Mummy Trilogy."
John also found fame on the small screen. He starred in TV projects like "McCallum," "Cold Blood," "A Touch of Cloth," and "Agents of SHIELD." In 2018, he starred in "Overboard" alongside actors like Eugene Derbez and Anna Faris. 
John is clearly one brilliant actor that has continued to make his mark in Hollywood, but beyond all of the glamour, he is just a father and husband who keeps doing what's best for his family.