Meghan McCain Gushes over Will Smith's Recent Dad Bod Pic, Admitting She Has a Crush on Him
Meghan McCain recently named Will Smith as her longtime celebrity crush. The television personality's revelation came as the world riles over the action flick actor's dad bod expose.
It takes more than a few pounds to stir "The View" co-host Meghan McCain away from her ultimate celebrity crush. In a new development, the 36-year-old unapologetically disclosed her mystery crush to be actor Will Smith. She divulged:
"I love Will Smith, and not to be crass, but he can get it anytime he wants. He's my longtime crush since I was twelve and I don't care what his body looks like. I think he looks great."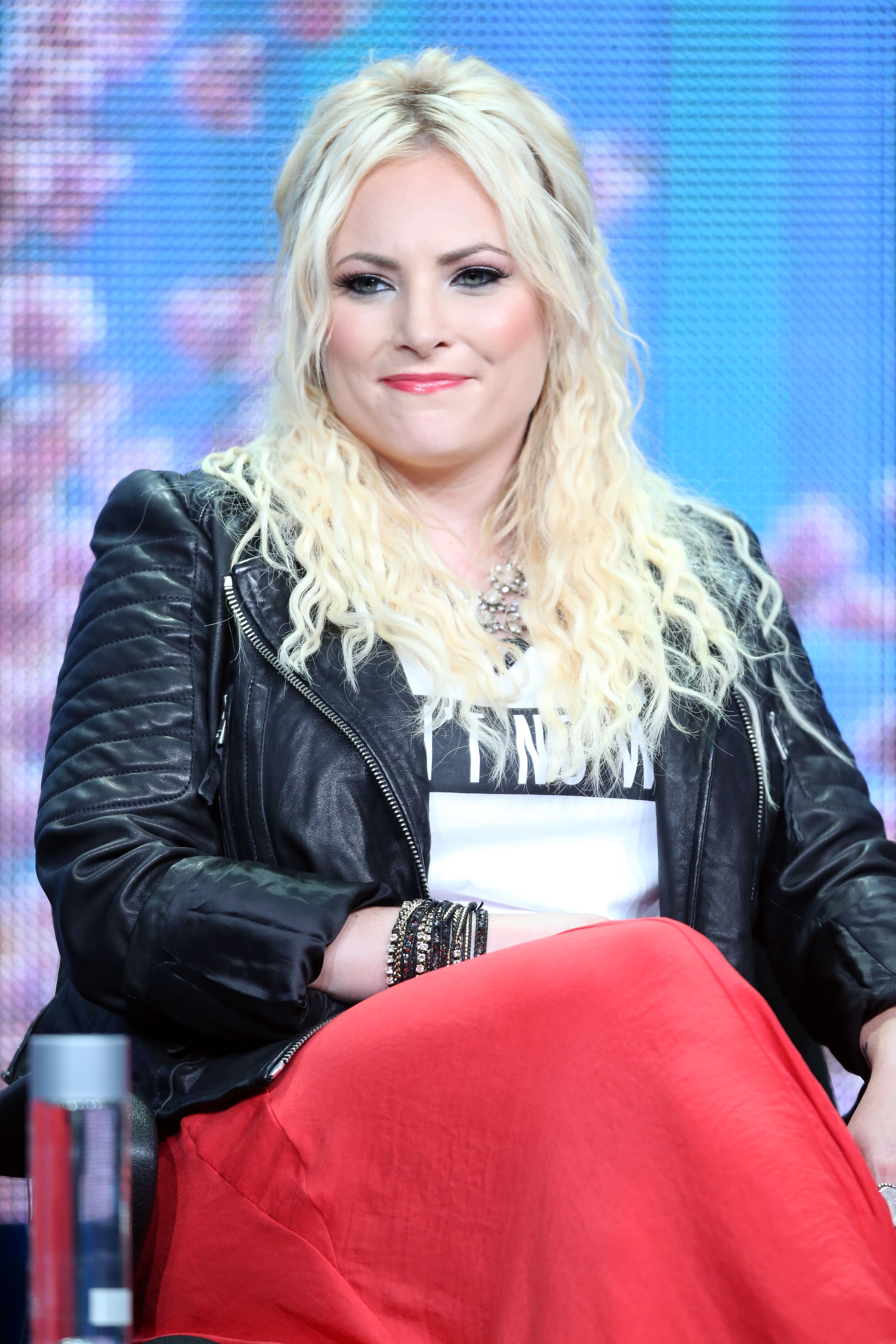 She revealed this while discussing body positivity on Thursday's episode of "The View." The subject dived into Smith's viral dad bod post, showing off his unflattering new physique, a direct contrast to the action flick hero the world knew. But McCain couldn't care less as she explained:
"I'm a big body positivity person. I really hate 'your summer body is here.' Your body is your body. "
The conservative columnist further explained that what mattered to her was having a healthy body capable of serving its purpose. She also wished for the world to stop emphasizing weight as part of the culture.
Smith's revealing post showed him shirtless and wearing only tiny shots, leaving his noticeably flabby abs on display. The actor accompanied the picture with a message declaring he was in the worst shape of his life thanks to the pandemic.
Several fans and celebrities have been inspired to embrace body positivity.
In a follow-up post, the "Fresh Prince of Bel-Air" star declared he was determined to lose the extra pounds. To achieve that, he was partnering with YouTube to get his health and wellness back on track.
The partnership would involve a YouTube docuseries, "Best Shape Of My Life," which would document every step of Will Smith's health and fitness journey to achieve the desired body transformation.
While challenging Smith to improve his physical appearance and agility, the documentary would also feature guest appearances from pro athletes, scientists, and renowned fitness experts.
Since Smith's candid post about his post-pandemic body, several fans and celebrities have been inspired to embrace body positivity. Jamie Lee Curtis joined the train in a recent post, encouraging people striving for a better shape to love themselves first.
To buttress her point, she shared an unedited version of an old pic from her 2002 Moore Magazine photoshoot. She posted this shot alongside Smith's viral picture to buttress that even celebs were not as perfect as they appeared in magazines.
Smith is not the first celebrity to discuss his weight gain over the pandemic. Last year, SOS presenter Paddy McGuiness opened up about the trolling he faced as a result of his weight gain.
Other celebrities who have sailed the dad bod boat this pandemic include Martin Compston, Chris Hughes, Pete Doherty, Matthew Perry, and a handful of other public idols.