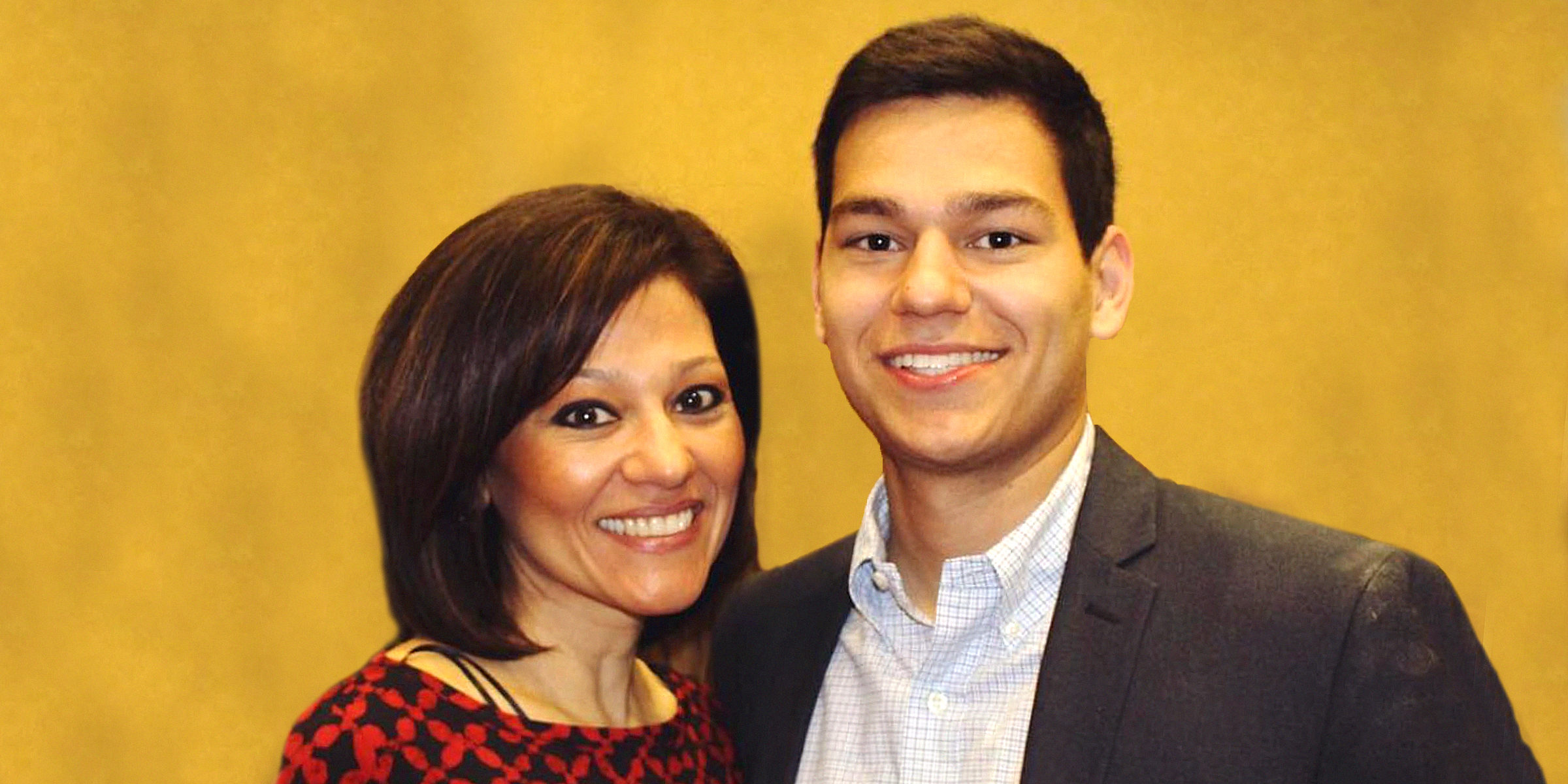 Martha Moreno and Mauricio Scott. | Source: Instagram/mauricioscott03
Mauricio Scott's Parents: He Danced with His Mother at His Wedding While Info on His Father Is Not Public
Mauricio Scott's parents smiled broadly when they attended the celebrity wedding of their son to Ree Drummond's daughter, Alex Drummond. While his mother, Martha Moreno, has an online presence, nothing is publically known about his dad.
Martha Moreno, Mauricio Scott's mother, and Ree Drummond wore shades of grey when their children tied the knot in 2021. From the wedding photos, it is unclear if Martha and the father of her son are still together.
Unlike the family he married into, Mauricio is not a prolific social media user, and neither are his parents. This has contributed to them keeping a low profile.
Mauricio Scott's Mother Works in the Food and Beverage Industry
Martha graduated from Mexico's Tecnológico de Monterrey with a diploma in accounting with honors. She also served as the school's student council president.
Since February 2008, she has worked for Barcel USA, the snack division of Grupo Bimbo. She joined the company as a general accountant, a position she held for a month shy of four years.
The mom of two moved up the corporate ladder in January 2012 when she was appointed the commercial strategic planning Manager, a role she still occupies.
On LinkedIn, she has been endorsed by her colleagues at the Coppell, Texas-based company for her work in account reconciliation, forecasting, and new business development.
However, his mother took charge of a vital moment of the wedding day.
Besides her professional LinkedIn profile, Martha does not have other public social media accounts. The manager is based in Lewisville, Texas.
Martha Moreno Is the Only One of Mauricio Scott's Parents Who Has Gotten an Online Shoutout
On Mother's Day 2016, Mauricio uploaded a photo with his mom at a sushi restaurant in Mexico. He praised the mother of two, calling her "his hero:"
"Thank you for everything you do and for always putting me and my brother first in everything and dedicating your life to us."
He continued, "You are the strongest person I know, and I wouldn't be where I am without you. Love you!!!!! Miss you!!!!" There are no photos with Mauricio Scott's father or dedications on his Instagram account.
Martha Moreno Chose a Particular Song for Her Dance with Mauricio Scott' at His Wedding
Mauricio trusted many details of his and Alex Drummond's wedding day to his mother-in-law, Ree Drummond, such as the catering. "If she says it's good, we're good," he contented.
However, his mother took charge of a vital moment of the wedding day: the song they would dance to. She selected Kenny Rogers' stirring '80s country ballad "Through the Years."
"She's very lyrics-oriented, and she was like, 'I just think this one's it,'" he said. The mother-son duo looked to have a lot of fun on the dance floor, not taking it too seriously, with Mauricio playfully pointing at his mother as he spun her out.
He had a special nod to his Mexican heritage on the day. "Traditionally, Mexican weddings usually go pretty late. They can go until 6 a.m., until the break of dawn," Mauricio explained. "It was a nice twist to have an after-party."
Please fill in your e-mail so we can share with you our top stories!