Ree Drummond Gushes over Her Son-in-Law Mauricio's Mom
Blogger and author Ree Drummond's daughter Alex recently got married to her college sweetheart Mauricio Scott, and her mother is also in love with her in-laws.
Ree Drummond took to her Insta Story, sharing she and her son-in-law Mauricio Scott's mother, Martha Moreno had an instant connection and went on to become friends.
"The Pioneer Woman" star posted a photograph posing next to the mother of the groom. The ladies offered broad smiles as they struck a pose with their arms wrapped around each other's waists.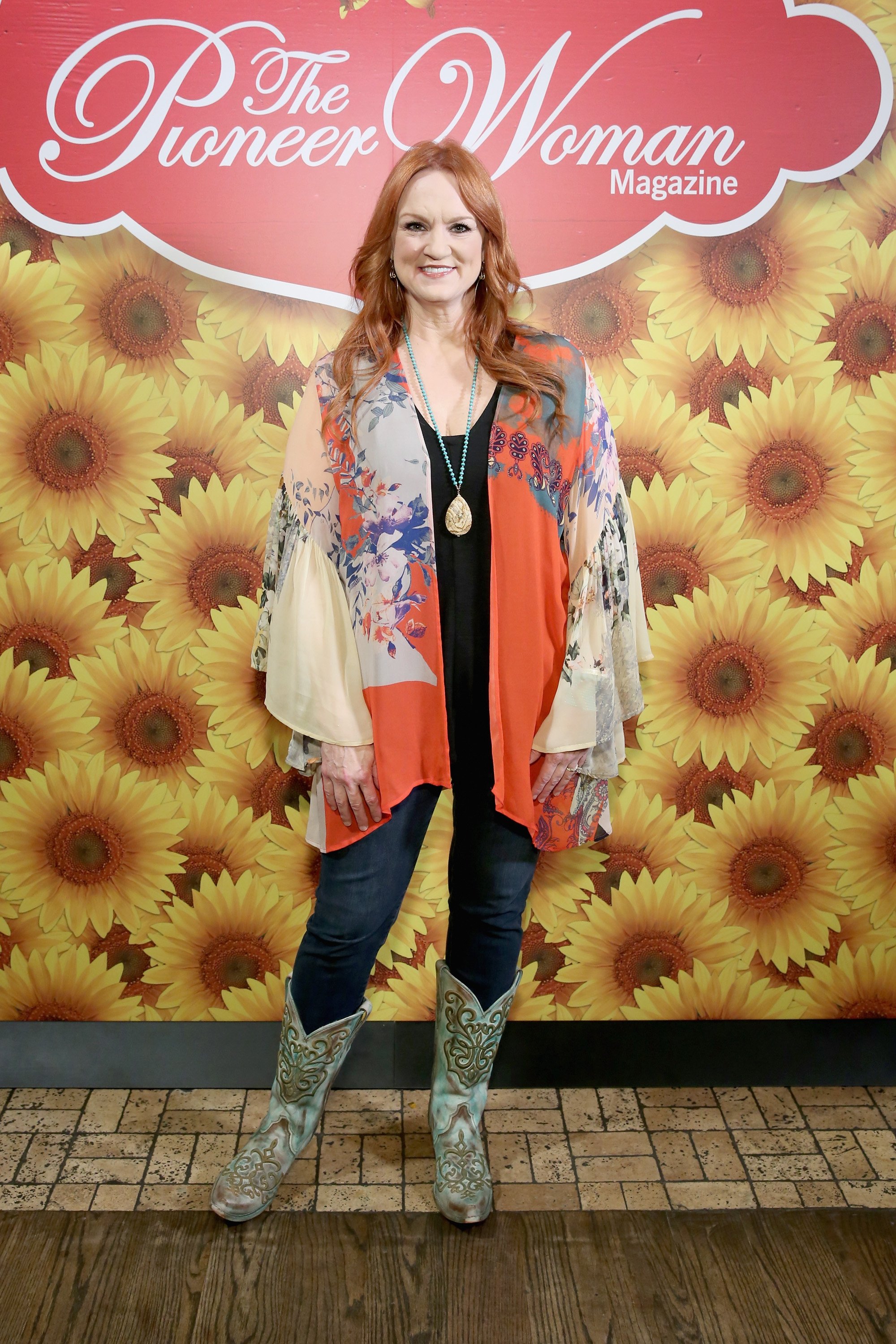 DRUMMOND & HER IN-LAW
Taken on a sunny day, they were pictured with their hair slightly blown by the wind. Red-haired Drummond wore a colorful dress, whereas Moreno wore a black sleeveless outfit.
The Oklahoma native captioned the snap, "Mauricio's mom and me. Love her so much! We became instant friends, and now we're family," while adding a red heart emoji.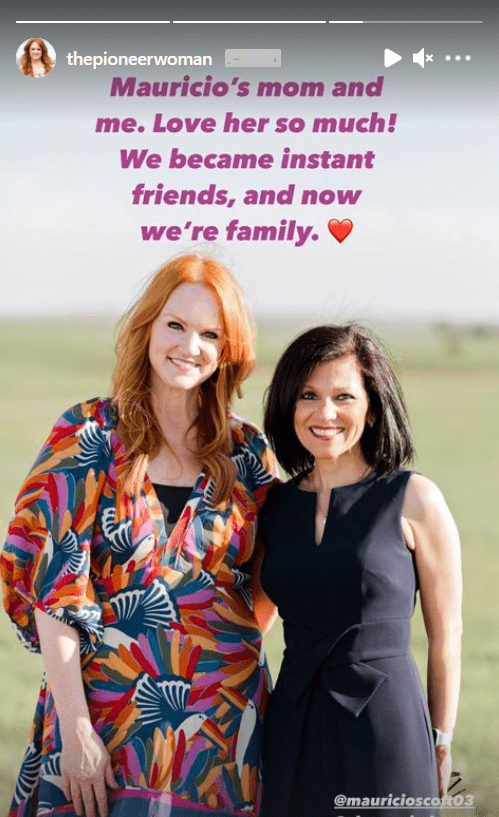 THEIR CHILDREN'S WEDDING
The food reality television's website revealed details from their children's wedding day. Alex, 23, and Scott's wedding planning was summed up as "easygoing." Drummond said it was a meaningful, memorable night with beautiful flowers, good food, and much fun.  
She added that what they all mainly felt was the love and that the ceremony turned out to be even more special than any of them could have hoped for.
The wedding was held on the ranch in a spot chosen by the bride's father, Ladd. Drummond and her oldest child Alex curated all the details.
Allison Butcher and George Catechis were the wedding planners at the optional black-tie affair that took place last week Saturday on May 1.
CELEBRITY WEDDINGS
As the newlyweds enjoy their new life together, we take a look at more celebrity weddings. In 1942, Marilyn Monroe married James Dougherty, a police officer. Born Norma Jean Baker, she was 16 years old at the time. However, the pair divorced in 1946.
The following year, thousands of guests attended then-Princess Elizabeth and Prince Philip's wedding, including the King of Iraq and the Prince and Princess of Netherlands.
CELEBRITY IN-LAWS
While celebrities are well-known, famous in-laws receive far less attention, some of the pairings include fashion designer Nicole Richie and Cameron Diaz.
Both ladies are married to Joel and Benji Madden, making them sisters-law. The pair that has less connection is actor Mark Wahlberg and his sister-in-law Jenny McCarthy. McCarthy is married to Wahlberg's big brother Donnie.