Julianne Hough Displays Her Fit Figure in a Yellow Bikini and Oversized Sunglasses
Julianne Hough snapped a picture of her catching some rays in a stunning yellow two-piece swimsuit while on vacation in Costa Rica.
"Dancing with the Stars" star Julianne Hough had her fans' jaws on the ground after posting a selfie of her lying in the sun wearing a bright yellow bikini. Hough was sunbathing during her Costa Rican getaway. 
32-year-old Hough showcased the results of her hard work in the gym. The strapless bikini top and string bottoms highlighted the dancer's fit body, including her rock-hard abs.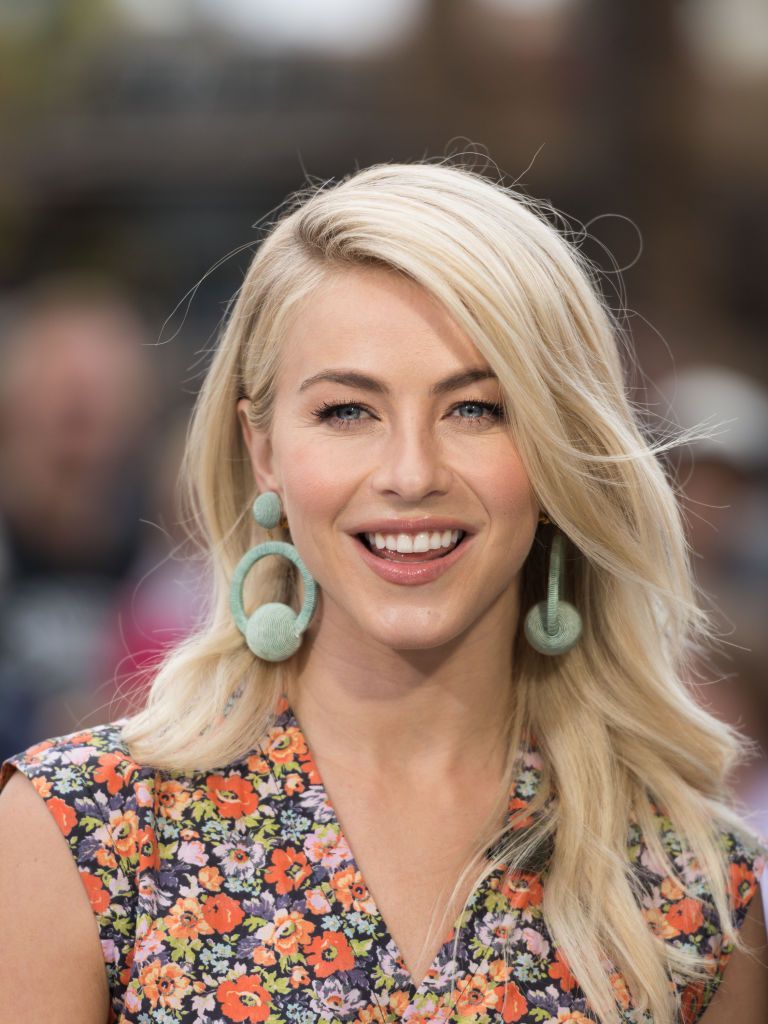 HOLIDAY RELAXATION
Relaxation is evidently right at the top of Hough's to-do list during her time in Costa Rica. Her yellow swimsuit shows that she is embracing the tropical destination's colorful atmosphere. 
Hough paired her bikini with a pair of oversized sunglasses, which elevated her chilled mood, and added a few layers of gold necklaces to complete her sunbathing look.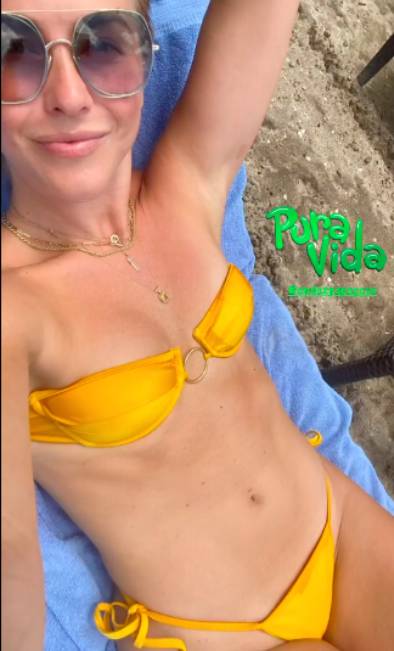 KINGRY CREW
Hough took a few of her company's staff members to Costa Rica to enjoy the holiday alongside her. Hough is the CEO and founder of a health company called Kingry, which focuses on body positivity. 
The wellness company is concerned with creating a platform where everybody seeking to improve themselves is welcome, despite at what point in their health journey they find themselves. Hough shared: 
"We're creating an environment that's inclusive and where everyone is accepted." 
FILING FOR DIVORCE
While Hough's career has been flourishing on all fronts, her personal life has not been doing so well. The former "Dancing with the Stars" judge filed for divorce from her husband of three years, Brooks Laich, last November. 
Rumors of trouble in paradise came up after Hough and Laich didn't quarantine together last year. Hough spent the time in Los Angles while Laich was in Idaho. The couple then decided to call it quits. Their statement reads: 
"We have lovingly and carefully taken the time we have needed to arrive at our decision to separate. We share an abundance of love and respect for one another."
NEW PARTNERS
Both Laich and Hough seemed to be coping well after the divorce, as both of them took to Instagram to share what they were up to for Thanksgiving a month after announcing their split. 
Going their separate ways seemed to be exactly what the two needed because Hough showcased her plate full of delicious food as she joyfully described what she was eating, and Laich shared a cute snap of him with his dog on the beach. 
In the aftermath of the split, Hough did not refrain from getting friendly with her old pals. She was spotted getting ice cream with "Westworld" star Ben Barnes after her divorce was official. 
An inside source shared that nothing romantic was brewing between Hough and Barnes; the two have known each other for eight years and wanted to catch up over a sweet treat in Los Angles.