Mothers-in-Law Overcome Breast Cancer Years Apart & Now Celebrate First Grandchild Together
Two women met and started to know each other after their son and daughter began dating. Little did they know that they would be each other's support when facing a breast cancer diagnosis.
Tanya Conlay and Lydia Headrick, both 58, met each other for the first time for lunch near their homes in Nacogdoches, Texas, after being brought together by their children's blooming relationship.
Conlay's daughter, Madison, and Headrick's son Connor had started dating each other. In August, Connor's mother had just finished her first chemotherapy session since being diagnosed with triple-negative breast cancer.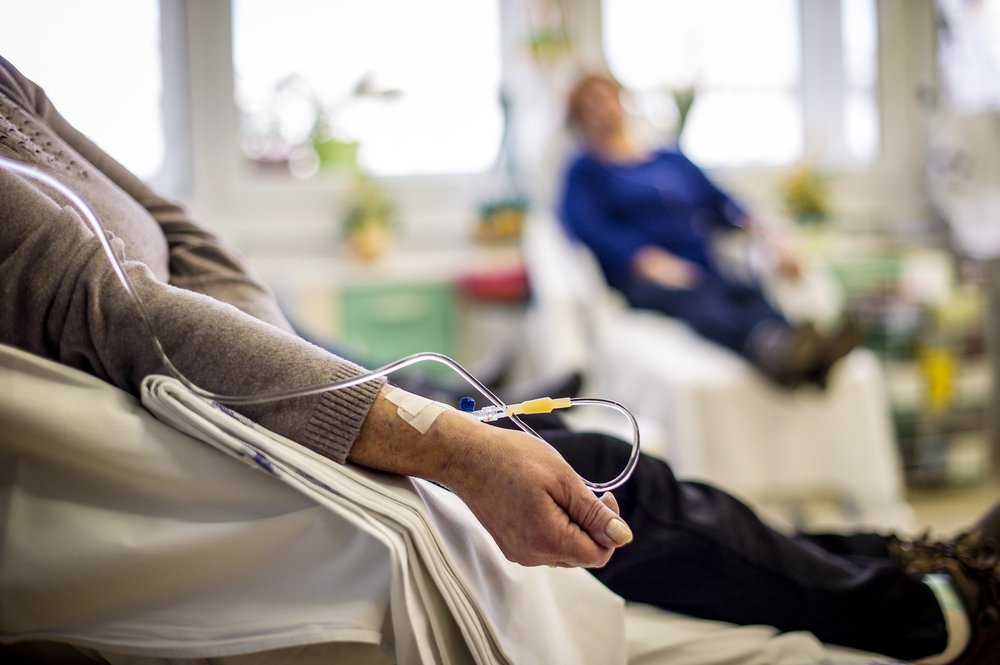 Surprisingly, the two parents bonded quickly, and both confessed they hoped their children would marry so they could become a family. Feeling close to Conlay, Headrick made a powerful request to her new friend.
She asked Madison's mother to love their grandchildren if she didn't make it. Doctors had told her that the chances for her surviving the rare cancer diagnosis were "not great," and she couldn't stop thinking about it.
Conlay refused to speak negatively about the future, and ever since that day, she stayed by Headrick's side. Madison's mother spoke on the phone frequently with Connor's mother and accompanied her for appointments.
The four became so close that their families even celebrated Christmas together, and Conlay knit a prayer shawl for her friend. Headrick confessed to having had a tough time throughout her breast cancer diagnosis.
Not responding to normal chemotherapy, Connor's mother got personalized and experimental treatment through The University of Texas MD Anderson Cancer Center's clinical ARTEMIS trial.
She went through immunotherapy, radiation, and lastly, a double mastectomy before being declared cancer-free in March 2017. Her son was also ready to propose to Madison and the parents bonded with wedding magazines.
Two Mothers-in-Law Overcome Same Breast Cancer Years Apart, Celebrate First Grandchild Together​ https://t.co/HVhNcUQstq

— People (@people) May 7, 2021
On December 28, 2018, Connor and Madison got married in Natchitoches, Louisiana. Last February, the families were left shocked when Conlay was diagnosed with the same disease Headrick had battled.
Madison's mother signed up for the same ARTEMIS trial then received a partial mastectomy to remove the cancer. Of course, Headrick was right by her friend's side as she battled her own diagnosis.
After surviving her diagnosis, Conlay – along with Headrick – got to celebrate the recent Mother's Day together with their newborn granddaughter. Little Mercy Ophelia Headrick was born this February.
Another woman who battled and survived breast cancer during the COVID-19 lockdown was Claire Mackelvie. Five days after the lockdown, she had surgery and is now on a long-term hormone tablet.
Love this story: Covid: The woman who overcame a lockdown cancer diagnosis https://t.co/RR9oXCGNWG

— John Beattie (@BBCJohnBeattie) October 2, 2020
Unfortunately, cancer isn't a selective disease, and celebrities like Robin Roberts had to battle and overcome the illness. The "Good Morning America" co-host found the lump during a routine self-exam.
A study advised people to examine the warning signs of breast cancer so one can recognize any changes in their breasts. Mammograms are the most common and well-known method of detection.