Keyshia Ka'oir Is Slammed for Piercing Her Infant Son's Ear in a Recently Shared Post
Fans are not impressed after Gucci Mane's wife, Keyshia Ka'oir, shared an Instagram post of their baby boy, Ice, sporting pierced ears. The couple welcomed their son just four months ago on December 23.
Radric "Gucci Mane" Davis and his wife, Keyshia Ka'oir, love all things bling. The pair is often seen rocking breathtaking gold, silver, and diamond jewelry ranging from necklaces and chains to bracelets and rings.
However, their latest stunt to adorn their four-month-old baby Ice Davis with jewelry was not well-received by fans who took to the comments section to express their disapproval.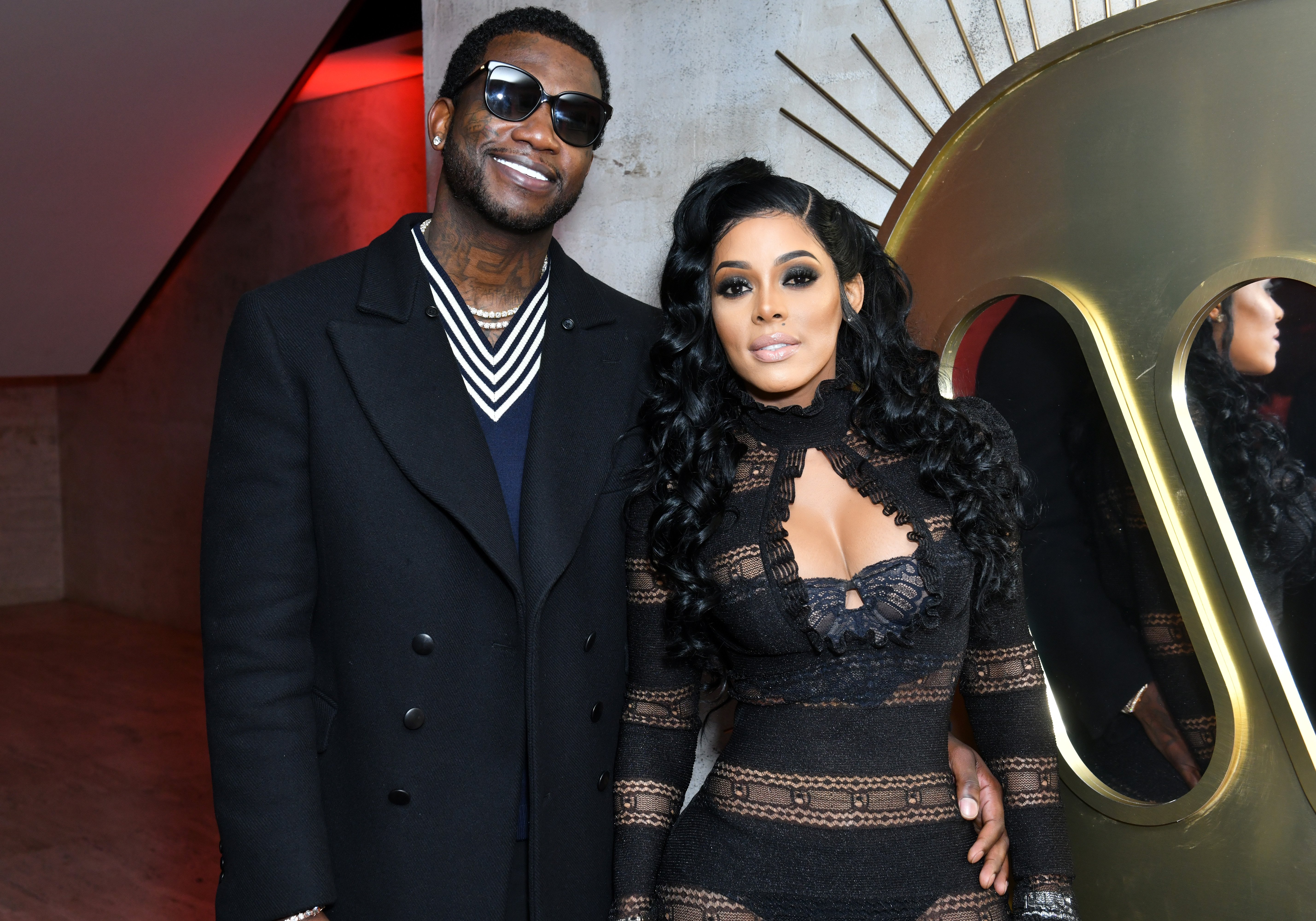 The post shared on Instagram was a close-up of baby Ice, showing his mesmerizing glistening eyes, cute blushed cheeks, and dark curly baby hair while rocking a striped T-shirt. 
Ka'oir also shared a Boomerang video clip of Ice which showed him moving his head slightly while looking at something off-camera. The tot's charm is undeniable, as expressed in the caption, which read:
"Him so stinkinnnnn cute(sic)."
While the picture garnered adoring compliments from many fans, others noticed one tiny detail about Ice's appearance, his pierced ear, adorned with a sizeable sparkling earring.
The piercing sparked confusion for many fans, while others simply slammed the couple for their actions for two reasons. Some felt it was inappropriate to pierce a boy's ear, while others thought he was entirely too young.
One disappointed fan wrote, "Did they really pierce this baby boys ears already?" while another added, "Why [pierce] that baby ear he might Not want that when [he] gets older."
Another person said, "it's a boy whats with the earrings." while a fourth added, "He should have been a girl. Adorable but why yall put an earring in his ear? He could [have] decided that for himself."
Despite the backlash over the piercing, fans agreed that Ice is one adorable baby. Since Gucci Mane and Ka'oir welcomed their baby boy, they have only shared a handful of photos showing his face.
Ka'ir gifted [Gucci Mane] with a three-piece set of diamond, silver, and gold jewelry reportedly worth a whopping $2.5 million. 
The couple first showed their fans their baby's face last month while promoting Gucci Mane's upcoming album, "Ice Daddy." It's not surprising to see that Ice was outfitted with designer clothes and an array of diamond necklaces for the album cover.
Gucci Mane and Ka'oir's love for diamonds is not only reserved for their son. The pair also enjoy gifting each other with expensive diamond jewelry on special occasions. 
At the close of 2020, following the birth of their son, Ka'oir gifted the "I Get The Bag" rapper with a three-piece set of diamond, silver, and gold jewelry reportedly worth a whopping $2.5 million.