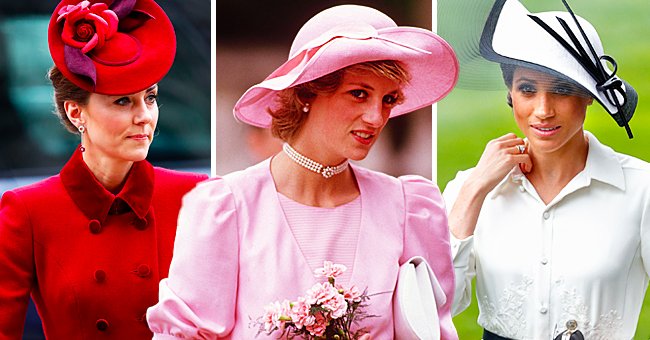 Getty Images
Daily Mail: Princess Diana Is More Attractive Than Meghan & Kate – Here's Why
Princess Diana is more attractive than Kate Middleton and Meghan Markle, according to Harley Street surgeon Dr. Julian De Silva.
Dr. Julian De Silva ran the Golden Ratio analysis on well-known female royals and discovered that Princess Diana is the most attractive Princess according to the Greek definition of beauty.
The Golden ratio was formed in Ancient Greek to determine physical perfection by comparing different features of the face, including various measurements, ratios, and facial symmetry.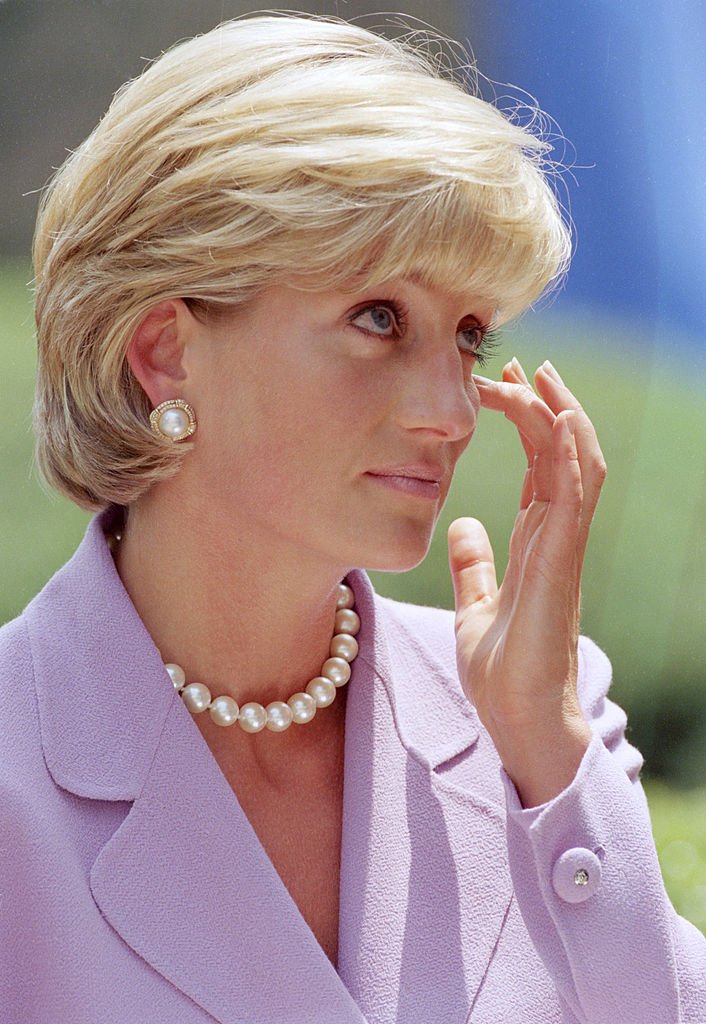 Princess Diana pictured visiting the USA Anti-Landmines Speech At The Red Cross Headquarters. | Photo: Getty Images
The Princess of Wales, who was known for her bold fashion choices that made her a style icon, ranked number one in Dr. De Silva's top five most attractive royal women. Her total score was 89.05 percent.
Followed closely behind Diana was Queen Rania Of Jordan, who Dr. De Silva explained is the most attractive living royal woman. In third place was Grace Kelly, AKA Princess Grace of Monaco.
Queen Rania received an 88.9 percent score. She received a high score for her classic shaped chin and her lips. At the same time, Princess Grace received an 88.8 percent score and got an almost perfect score for her eye position.
Meghan Markle narrowly beat Kate Middleton to the fourth spot on the list. The mathematic formula created by Leonardo Da Vinci placed the two duchesses within a percentage of each other.
Dr. De Silva explained that Markle has beautiful facial symmetry.
Diana's face shape, nose width, brow area, forehead, and eyebrows all received very high scores on the Golden Ratio for physical perfection, while her lips, which are a little thin, and her chin, a non-classic shape for women, were her lowest scores.
It is no wondered Princess Diana scored high as her beauty and charm were admired from the moment she married Prince Charles. The late royal also took excellent care of her skin and had a detailed skincare routine.
Diana was also a trendsetter. She paved the way for the modern bicycle shorts and oversized sweater look. She also loved bold patterns and trying out colorful make-up looks, such as her classic blue eyeliner look.
Markle was listed in the fourth spot of attractive female royals. Her total score was calculated to 87.04 percent. Dr. De Silva explained that Markle has beautiful facial symmetry, and out of all the Princesses, she is the closest to the Greek's definition of a perfect face.
Middleton was not far behind her. Her Golden Ratio score was calculated to 86.82 percent. Although she has a weak chin and jawline, similar to her mother-in-law, she has the perfect spacing between her nose and upper lip and very strong eye spacing.
As royal women, each Princess has their own make-up and style rules they follow. Middleton prefers to wear a nude or pink lip, which is often paired with a subtle eye to accentuate her natural beauty.
Please fill in your e-mail so we can share with you our top stories!