Nastia Liukin Rocks a Clip-in Ponytail While Posing in an Elegant Pink Pantsuit
Nastia Liukin has her 1 million Instagram followers raving about her gorgeous light pink outfit after leaving them guessing about the mysterious boy band she is collaborating with. 
The Olympic medalist Nastia Liukin took to Instagram to share a string of snaps showing her in an elegant pink pantsuit paired with a long flowing clip-on ponytail to give her the ultimate boss-girl look. 
The 31-year-old gymnast posed in her chic outfit, showcasing her stunning side profile along with a few close-up pictures that gave her fans a closer look at her flawless makeup and hair.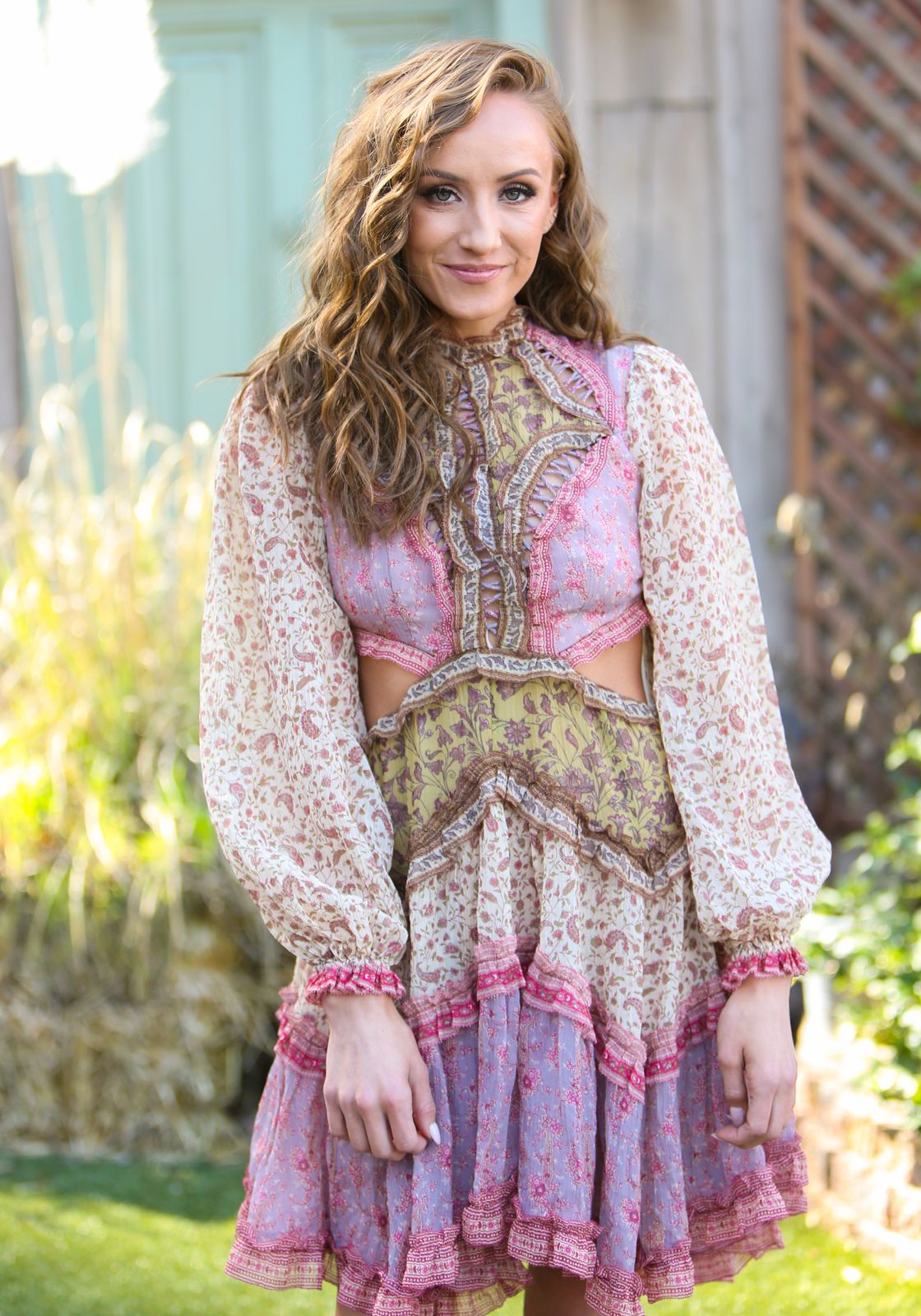 BLOND BOMBSHELL
It looks like Liukin is channeling her inner Elle Woods with her pink suit and heels to match. The athlete kept her followers guessing as she hinted that she is working with a boy band for her latest project. Liukin's wrote in the caption: 
"filmed an exciting little project today with the ultimate boy band. any guesses?"
Her 1 million followers flooded the comment section with guesses stretching from NSYNC to the Jonas Brother and The Beatles. Her post racked up an impressive 14 900 likes. 
HOT GIRL SUMMER
Although the Russian-born star is used to cold weather, she has acclimated to the sunny Texas days. Liukin has settled down in Dallas and loves to soak up the hot Texan days. 
In 2019 Liukin opened up about her relationship with Martin saying that she's okay with not knowing anything about football. 
With Hot Girl Summer on the gymnast's horizon, she wasn't too happy when Texas delivered a chilly 30 degrees. To battle the chill, Liukin took to social media to share a throwback of her in Hawaii in 2018. 
NO LIMITS
Although Liukin made a name for herself as a gold medalist gymnast, she has moved on to broaden her occupation beyond the gymnasium. After retiring from gymnastics in 2012 at the age of 22, Liukin reinvented herself. 
Liukin has worked her magic in the world of Instagram influencers. She secured a Pottery Barn partnership and established her own Volition beauty range. During an interview in 2019, Liukin explained her approach to work, saying: 
"So often, we feel as if we're defined by a job title, or a salary, or what company we work at; and that's just not what life is about."
DATING ATHLETES
Liukin's busy work schedule demands that she carve out time for herself and even for dating. The gymnast was previously seen dating her fellow athlete, Detroit Lions punter, Sam Martin. 
Liukin and Martin shared a love for sports and fitness, although their field of expertise differs widely. In 2019 Liukin opened up about her relationship with Martin, saying that she's okay with not knowing anything about football. 
Football and gymnastics may not have been a common ground for the couple, but they did bond over shared experiences in the world of professional athletes. 
Liukin has been known to be drawn to professional athletes. She was engaged to professional ice hockey player Matt Lombardi for three years before the two decided to call it quits.