Steve Harvey Fills a Room with Roses and Gifts for Wife Marjorie on Mother's Day
The Harveys' home is the new heaven on earth following the just concluded Mother's Day celebration. Check out how Steve Harvey flooded his home with roses and gifts to celebrate his wife Marjorie on the special holiday.
Comedian and media mogul Steve Harvey showed that he is not too old to be out of games. The successful TV host who has been married to his wife Marjorie Harvey for more than a decade whipped up a memorable celebration in honor of the Mother's Day celebration.
He sought the most pleasant idea to blow the mind of his fashion designer and blogger wife. The Harvey patriarch surprised his lady with several rose bouquets and gift items, including fashionable shoes and trendy outfits.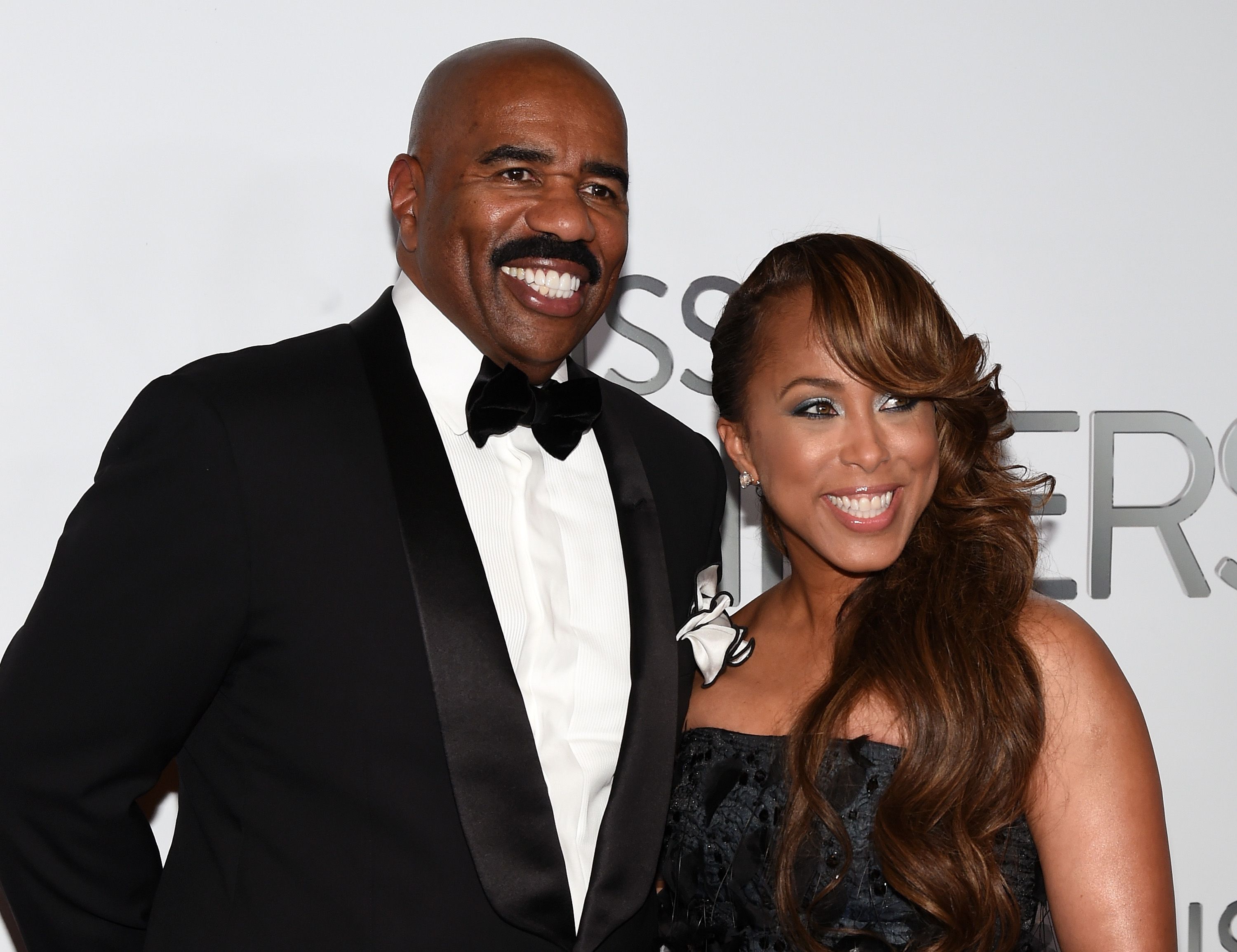 The gifts were beautifully laid out in a gift room. A shared two-minute clip titled "Mother's Day surprise from my husband" on Marjorie's Instagram feed showed her entering the room, followed by her husband, dressed stylishly behind the fashion icon.
She kept on moving around the room wearing a marveled look and revealing her astonishment by further commenting with words like "I'm speechless."
After a detailed tour around her Mother's Day gifts, she slid into the arms of her husband who sat on a chair and planted a sweet and genuine kiss on his lips.
She helped him achieve his full potential in terms of being a coordinated family man—a loving husband and father.
Many would agree that these two are one of the industry's power couples and couple goals. As much as they now enjoy a splendid love affair, it was not all that easy for them at first.
Individually, they have been victims of failed marriages. Marjorie was married twice before meeting her current husband. On the other hand, Steve was married three times.
After fate brought them together, they said their "I dos" in 2007 and have not looked back since. Steve adopted Marjorie's three kids and raised them alongside his children from his former partners.
It was not an easy task merging the family at first, but the couple judiciously worked hand in hand to build their blended family in love and discipline.
It has been more than a decade, and there are no regrets about the choice of becoming one big family. While their kids have bonded, the couple has no problem maintaining the spark in their relationship.
In 2019, during their 12th wedding anniversary, the duo enjoyed a captivating getaway and later shared the sweet moments via memorable pictures and soul-stirring words showing their appreciation for each other.
Steve
has always been vocal about
how instrumental
his wife was to his greatness. They first met in the 90s, reconnected in 2005, and she helped him achieve his full potential in terms of being a coordinated family man—a loving husband and father.