The Sun: Adele's Estranged Father Mark Evans Passes Away at 57 Following Cancer Battle
Adele's estranged father, Mark Evans, has tragically passed away at the age of 57 following his battle with cancer. The singer and her late father weren't able to fix their relationship before his demise.
Singer Adele's dad, Mark Evans, has died following a battle with cancer. The devastating news was confirmed by The Sun, who reported that the patriarch passed away at 57 years old.
The "Hello" crooner had a tumultuous relationship with her late dad and often spoke about how things were rocky between them. While Adele hasn't commented on her father's death, a source claimed she was upset to lose him.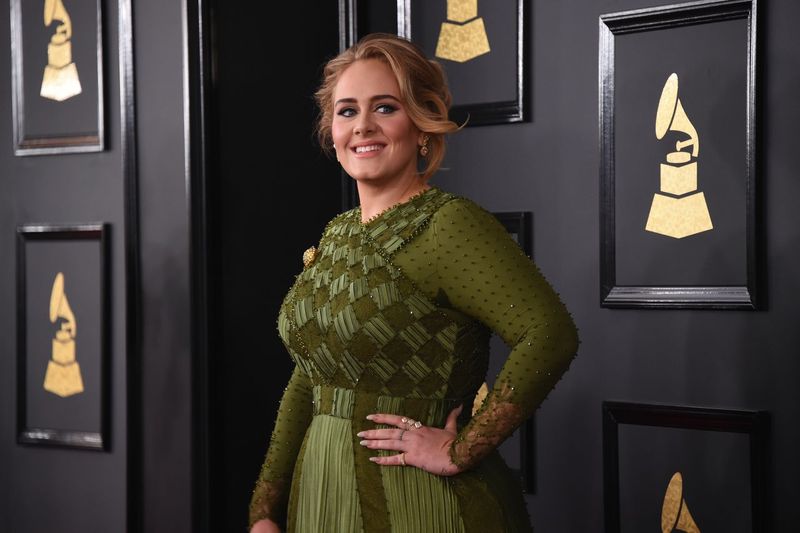 According to an insider who is close to the family, Evans' family is particularly heartbroken about his early demise. He and Adele didn't get the chance to patch things up before the ailment conquered him.
He had reportedly reached out to the award-winning singer, but it was too late for things to be revived. The late Evans abandoned Adele and her mother Penny when she was just three years old.
Although Adele, in the early years of her career, shared that she didn't hate her father, things deteriorated between them in 2011 when Evans gave an interview with a magazine following the release of her second studio album, "21."
In his 2011 interview, Evans admitted to being responsible for destroying his relationship with Adele.
Shortly after he revealed his cancer diagnosis in 2013, Evans expressed disappointment at not seeing his grandson Angelo. Two years later, he mentioned that he and Adele made up during the making of her third album.
Although known for keeping her personal life private, Adele opened up about the rocky relationship between her and Evans at the 2017 Grammy Award after bagging five record-breaking awards.
During her acceptance speech, Adele declared that she didn't love her father while appreciating her longtime manager, Jonathan Dickins. She praised Dickins for being like a dad to her all these years.
In his 2011 interview, Evans admitted to being responsible for destroying his relationship with Adele because of his alcohol addiction. He recalled drinking about two liters of vodka daily and neglecting Adele.
In a later discussion, he attributed Adele's failed relationships with men to daddy issues stemming from him. The "Hometown Glory" crooner blasted her Evans, promising to cut him off from her life.
Despite her troubled relationship with her father, Adele embodied parenthood since she welcomed Angelo in 2012. According to a source, the 15-time Grammy Award winner is a "very involved" mother.
She reportedly made significant lifestyle changes to her health because of her son. Adele shares the seven-year-old with her ex-husband Simon Konecki who filed for divorce from her in September 2019.
After two years of the divorce proceedings, Konecki and Adele
finalized their divorce
 in March, settling on how to split their properties and debts. Details of the settlement weren't disclosed to the public.