Mo'Nique Wows Fans with Her Dance Moves Flaunting Her Weight Loss in Tight Pink Pants
In a new social media video, comedian Mo'Nique delighted fans with mind-blowing dance moves as she showed off her new figure in a tight-fitting outfit.
Comedy legend Mo'nique is happily rocking her new figure following a daunting weight loss journey. The 53-year-old flaunted her curves in a new video while displaying some epic dance moves.
The clip featured the comedian dressed in a black top and tight pink pants as she choreographed in sync with the background song alongside her trainer, Dwight Holt Jr.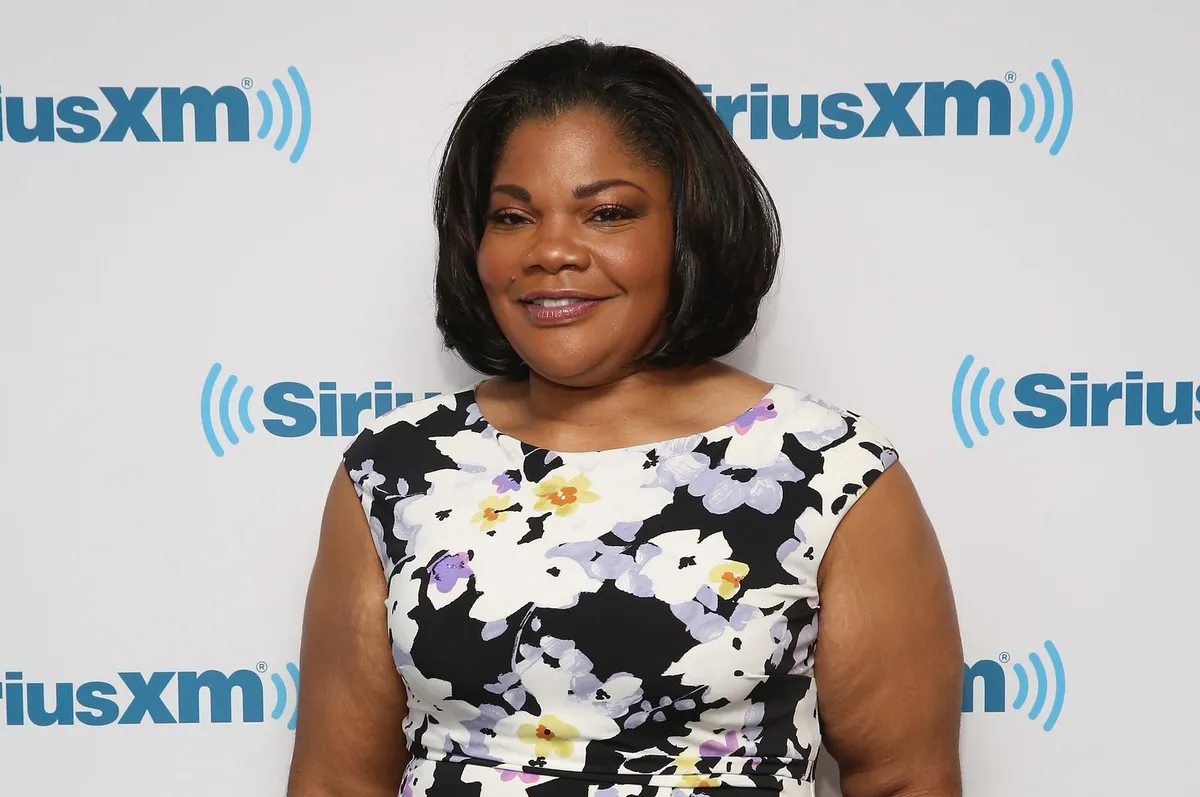 The twosome wowed fans with the energetic dance performance which ended with the duo exiting the make-do stage in opposite directions.
While the moves were mind-blowing, what captured most hearts was the icon's commendable weight loss which was noticeable in the video. The star gave credit to her trainer via her caption which read:
"@dwightholtjr my sweet baby. YOU ARE ALWAYS RIGHT ON TIME. You make me so proud. Thanks for pushing me past my LIMIT. I LOVE US 4REAL."
Fans had a field day dishing out accolades to the mother-of-four for her resilience through her daunting-yet-rewarding weight loss journey. Most gushed about how amazing she looked in her new body. One fan voiced her admiration for "Mo's shape."
Another went on about how impressed she was by how "smaller" the icon has become since commencing her journey. The fan also pointed out how much she admired Mo'Nique's vitality, beauty, and courage.
Her weight loss did not result from fad diets or surgery, but simply from eating healthy and sweating it out.

Mo'Nique embarked on her weight loss journey years ago and has carried fans along through the process. In a previous post from 2019, the actress shared an update on her regimen alongside a sweaty photo of her post-workout.
Her waistline looked slimmer than ever in the picture, which soon became a motivation for fans to embrace the fitness journey as well. Later that year, she shared another post in celebration of an important fitness milestone.

Via caption, she explained how she finally achieved her goal of running around the race track twice. The impressive victory was followed by another update months later.
She admitted how surprising it felt to hear people call her skinny despite weighing about 200 pounds. She never understood why until she rewatched "The Parkers" and saw how big she really was at the time.
The television personality couldn't help but wow over how far she'd come in her journey from her days of weighing over 300 pounds.
As most may recall, the entertainer went public with her weight loss journey in 2018, sharing an emotional video of herself admitting she finally weighed less than 200 pounds for the first time since she was seventeen.
She went on to clarify that her weight loss did not result from fad diets or surgery, but simply from eating healthy and sweating it out through dance-based workout routines with Dwight Holt Jr.
Since the results are apparent, Mo'Nique's fitness regimen and workout sessions with her trainer were definitely paying off. Holt deserves the thumbs up!