Kim Kardashian Flaunts Her Physique in a Black Swimsuit in a New Beach Photo
Reality star Kim Kardashian's trimmed frame was on display in a new snapshot posted on social media. The star also showed off her famous curves to the delight of admirers.
Kim Kardashian enjoyed a relaxing moment on the beach, where she stripped down to chic beachwear while sunbathing and letting fans know she was ready for some summer goodness.
Kardashian had no hair out of place as she posed in a tropical location. All around her were trees and nature's aesthetics that perfectly complemented her beauty.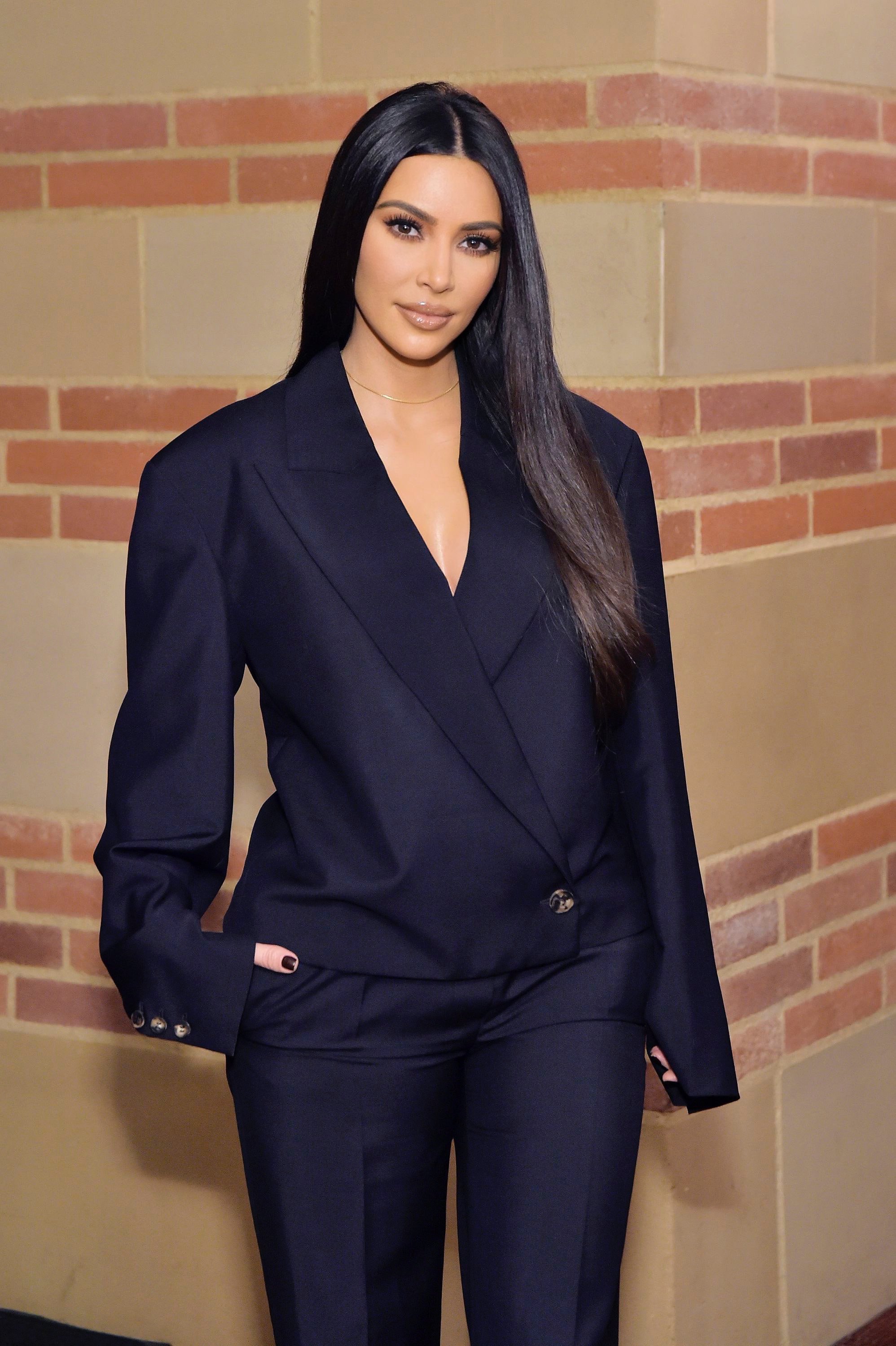 The star rocked a black two-piece swimsuit that included a bralette with strappy ropes around her teeny tiny waist and bathing suit bottoms. Kardashian's toned legs looked graceful.
She stylishly posed, sitting pretty on the fallen trunk of a large tree. The star's glossy appearance looked right out of a music video as the wind blew through her lengthy brunette locks. She captioned in all caps:
"MAYDAY!!!!"
For years, Kardashian's famous physique and trendsetting body type have been a subject of discussion. Once when she spoke on her body sculpting routines, she attested to using the Alcantara methods. 
She alluded to the ongoing divorce drama and shared that she felt like a loser. 
The mom-of-four made it known that her routine included dead weights, weighted workouts, and rigorous body toning. The star noted that the lower body and butt toning exercise was effective with different workout types.She recommended the hip thrusts for building glutes. 
Over time, the "KUWTK" star's body has gone through different modifications, including her noticeably increasing butt and the tinier outline of her waist. Most prominent was the width of her hips and tiny waist during the 2019 Met Gala.
Kardashian turned heads in her body-defining crystal-filled Mugler dress, which was themed the wet look. Her lower body looked incredible with how her figure stood out. 
Cosmetic experts and plastic surgeons who have had years of experience weighed in on Kardashian's body transformations in older times. 
Dr. Fulvio Ursio-Baiarda, who has never been Kardashian's doctor, suggested some surgeries that she might have done. He shared that the makeup mogul's surgeries began presumably in 2010.
According to him, that was when she seemed to have a pertly defined butt. As her butt increased, some of her bathing suit photos revealed cellulitis around her generous backside.
The cosmetic expert shared that this was an indicator that Kardashian might have had fat transferred from another part of her body to the glutes, and in turn, the fibrous bands might have been unable to hold in the fat. 
After a while, fans noticed a reduction in Kardashian's butt size, including her waist. Her limbs also became more toned. These days, the star seems to have far more on her plate regarding her divorce from Kanye West.
In recent clips from "KUWTK," Kardashian let it all out in an exchange with her mom Kris Jenner. The star got honest about her relationship with the father of her kids. She alluded to the ongoing divorce drama and shared that she felt like a loser.