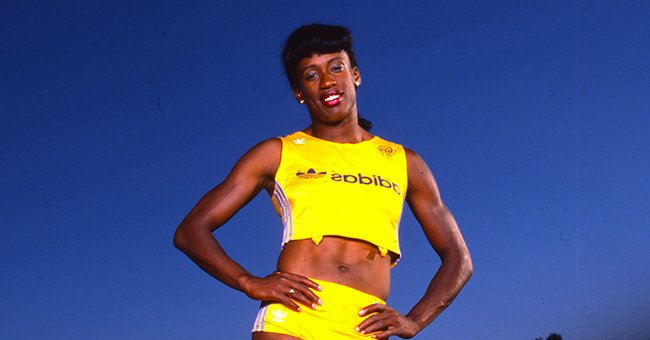 Getty Images
An Athlete like No Other — Reliving Olympian Jackie Joyner-Kersee's Incredible Career
Jackie Joyner-Kersee was a celebrated star in US track-and-field. Even though she is now retired, her incredible legacy lives on.
Jackie Joyner-Kersee is a four-time world champion, making her the most decorated woman in US Olympic track-and-field history. Under her belt are three gold medals, two bronzes, and a silver.
Married to Bob Kersee since 1986, Joyner-Kersee was hailed by Sports Illustrated as the Greatest Female Athlete in the 20th century. She holds the world heptathlon record of 7,291 points for more than 30 years now.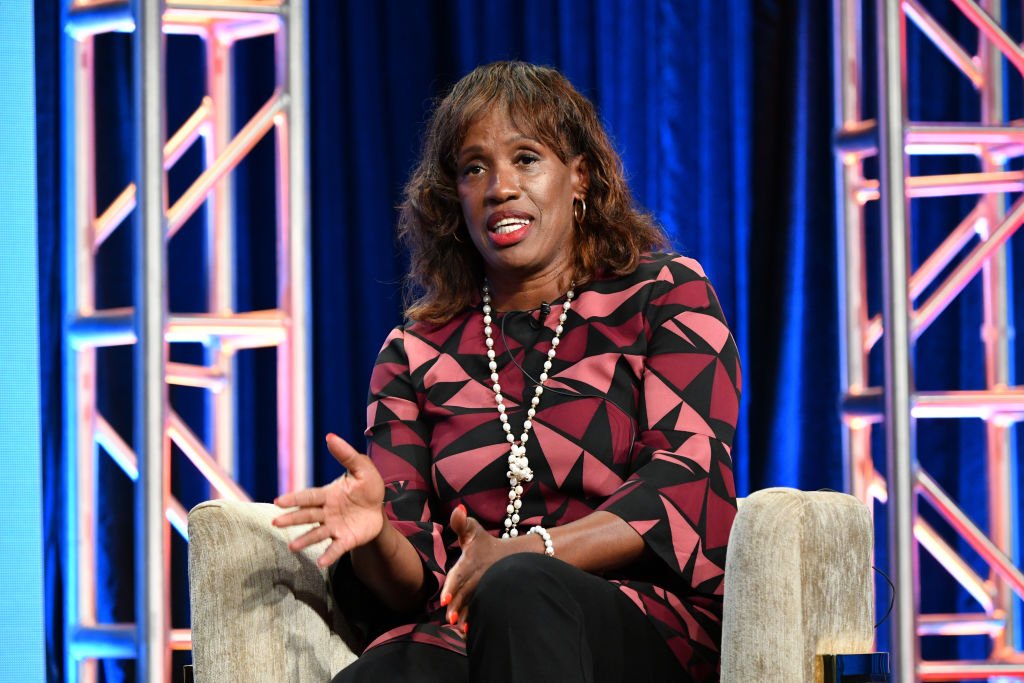 Jackie Joyner-Kersee speaking onstage at the Summer 2019 Television Critics Association Press Tour 2019 on July 29, 2019 in Beverly Hills, California. | Photo: Getty Images
A successful career in sports was written in the stars for Joyner-Kersee. After giving birth to her in East St. Louis, Illinois, in 1969, her late mother, Mary, wrote on the back of her first baby picture, "A star is born."
True enough, she showed signs she was destined for great things at a young age. She played basketball in high school, but track-and-field was what she excelled in. In a 2019 interview, she shared how her mom was supportive of her, saying:
"I was always telling my mom that I was going to do this and going to do that and she always encouraged me..."
Joyner-Kersee started training in track-and-field at age 11 with her track coach, Nino Fennoy, who became a significant influence in her life. Fennoy has known her since she was nine.
She continued to play basketball at UCLA, where she became one of the 15 greatest players in UCLA women's basketball history. She also pushed through her training for tracks.
In addition to her advocacy work, Joyner-Kersee has been involved in philanthropy.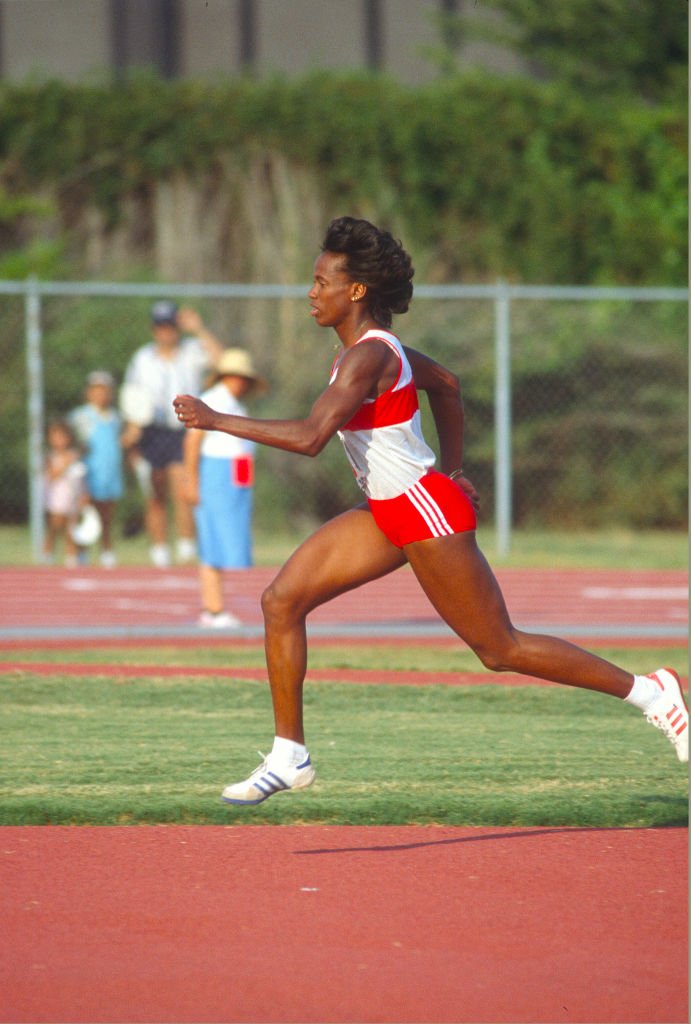 Jackie Joyner-Kersee at a track and field event in January 1, 1987. | Photo: Getty Images
It was in the tracks that Joyner-Kersee became an icon. She was the first woman in history to earn 7,291 points in the world heptathlon record during the Seoul Olympics on September 24, 1988. Her record remains unbeatable to this day.
She earned admiration not just from fans but from other Olympians as well. Caitlyn Jenner, a former world title-holder in the decathlon, praised her and described her as "the greatest athlete who ever lived."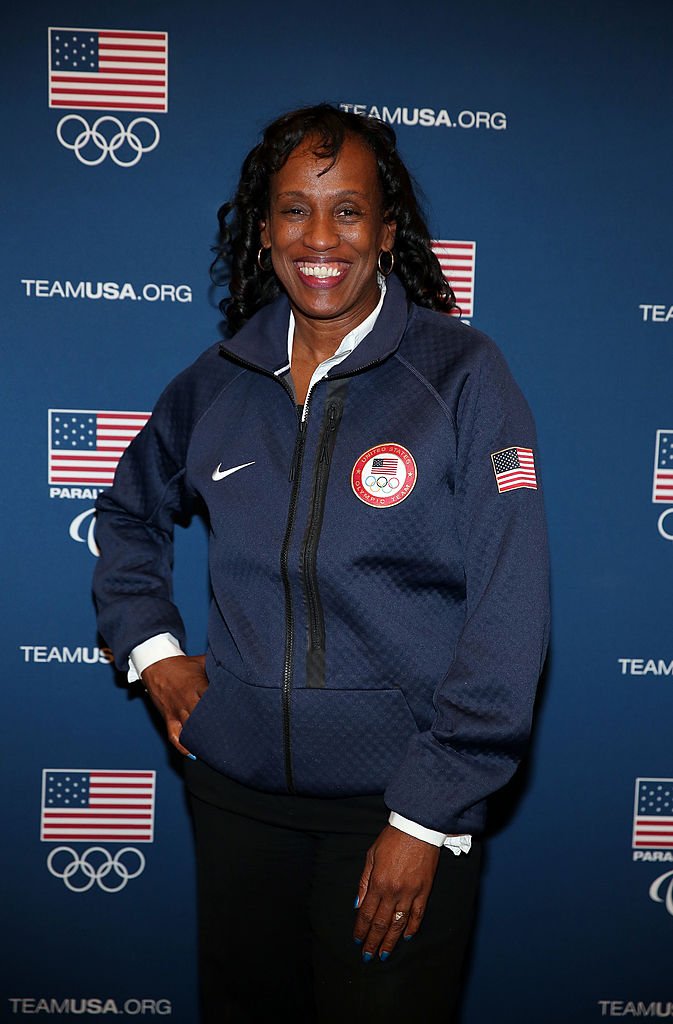 Jackie Joyner-Kersee at the Team USA Club event to celebrate the 2014 Winter Olympics on February 20, 2014 in Chicago, Illinois. | Photo: Getty Images
Joyner-Kersee continued to compete in numerous Olympic events, setting national records while dealing with asthma. Her health condition persisted for several years.
After her stellar career in track-and-field, she retired from the sport in 1998. Since then, she has become a motivational speaker for all sports and an advocate for youth athletes with health conditions.
In addition to her advocacy work, Joyner-Kersee has been involved in philanthropy. She continues to lead the Joyner-Kersee Foundation and raises funds to keep the Jackie Joyner-Kersee Center up and running.
Joyner-Kersee is not the only one in her family who was famous in the world of sports. Her late sister-in-law, her brother Al Joyner's wife Florence Griffith-Joyner, was dubbed the fastest woman of all time.
Please fill in your e-mail so we can share with you our top stories!