Remy Ma's Husband Papoose Celebrates Their 13th Anniversary with a Tribute to His Wife
Papoose and Remy Ma have been together for thirteen years, sharing a loving relationship with enough children to go around. The loving husband took to Instagram to commemorate their anniversary. 
Papoose took to Instagram, sharing a loving message directed towards his wife, Remy Ma. He penned a touching tribute to her, celebrating their 13th anniversary. 
The post was a video of the pair renewing their vows in a ceremony. "Why I Love You" by Major Johnson Finley played in the background while Remy walked down the aisle towards her spouse.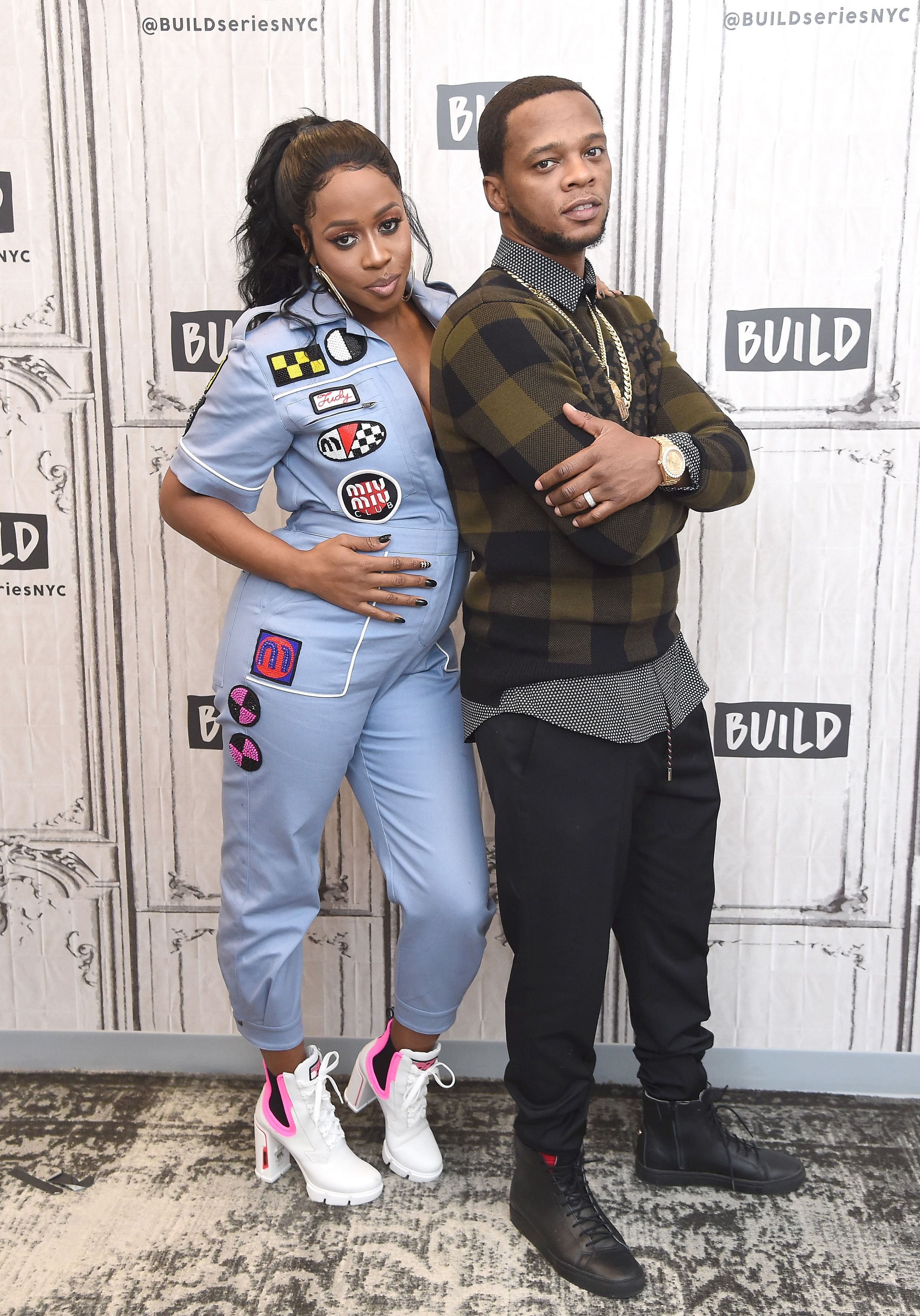 CELEBRATING COMMITMENT 
Papoose was dressed in white, with a shimmering blue tuxedo jacket on, while Remy wore a wedding dress with a fitted bodice and a fitted ballgown skirt. Taking to the caption, the husband wrote: 
"Today we commemorate 13 years of marriage. And I'm loving every single moment of it. What a unique, talented, smart, partner."
He expressed gratitude towards his wife, claiming that she made him a better person. Demonstrating pride, he wrote about how much they have overcome together. 
A LOVE FOR THE AGES
Papoose told Remy that he would always support her and wished her a Happy Anniversary, referring to her as a "Queen." Of course, he wrote that he loves his wife tremendously. 
Remy suffered a miscarriage in 2016.
He included the hashtag #blacklove, which the comment section completely snatched onto. One follower took to the section, remarking, "BLACK LOVE AT IT'S FINEST 👏🏾👏🏾💪🏾💪🏾👊🏾 👍🏾❤️🌹🌷💐."
BIG ANNOUNCEMENT 
At their wedding vowel renewal in Papoose's anniversary Instagram post, the two announced that Remy was pregnant. When they revealed the news, the couple was met with cheers by the guests. 
At the time, Remy was four months into her pregnancy. In an Instagram post related to her journey, she said she was doing her best to prepare for the birth and keeping healthy. 
PREGNANCY RUMORS
Near the end of 2020, there were whispers that Remy was pregnant again after Papoose had previously made some implicating statements. However, the rapper explained that this was false: 
 "I'm just being a supportive, excited husband who opened his big mouth."
By this, he meant that he spoke too soon. He and his wife have an embryo prepared, but he explained that she is not ready, and although he's excited, it is her choice as to when she wants to carry another baby. 
A TRAGIC LOSS
Remy suffered a miscarriage in 2016. She expressed her heartbreak on an Instagram video that has now been taken down, saying she never imagined that something like this would happen.
After two years and following their pregnancy announcement at the vow renewals, Remy gave birth to Reminisce Mackenzie. She is the latest addition to their four other children, three from Papoose and one belonging to Remy. 
When it comes to Reminisce's take on Remy falling pregnant again, the little girl seems hesitant. Her mom joked that she doesn't allow her and Papoose to sleep alone as if she's trying to prevent them from conceiving. 
The two have given her the nickname "The Golden Child."The young one could apparently read a little bit at only two years old.