People Come to See the Wise Man, Complaining about the Same Problems Every Time
People journey to the old wise man to complain about the same problem over and over again. So the wise man gave them his advice. 
People journeyed far and wide to talk to the wise man about their problems because he would offer them a pearl of wisdom to help them solve their problems so they could move on.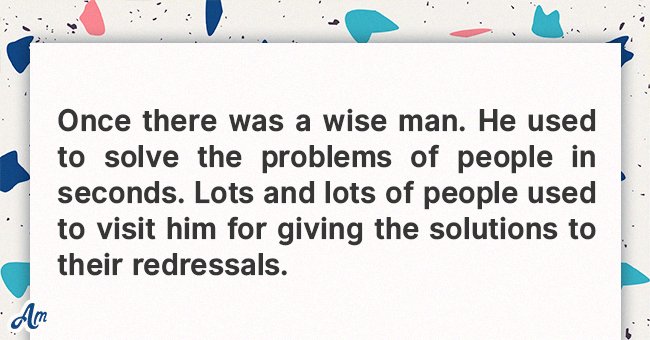 The problems were usually the same, issues about money, problems about an annoying neighbor, vanity problems, arguing with their family members, or having demanding a boss.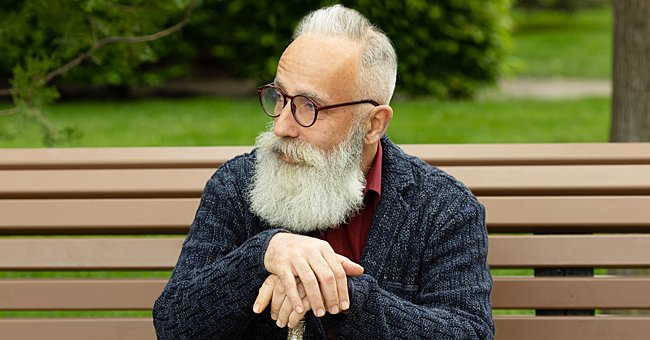 One day the wise man sat all of his followers down and told them a joke. The joke was wonderfully hilarious, and they all started laughing, and their laughter was so loud, it could be heard in the next town.
The people continued to laugh for a few minutes. Eventually, they started quietening down, and the loud laughter turned into a few giggles, and then it was silent again. 
The old wise man then repeated the joke. A few people started laughing again. However, many people did not laugh as they had already heard the joke, so the punchline was no longer funny.
After the crowd quietened down again, the wise man told the joke for the third time. The crowd stared at him in confusion. No one laughed as they had now heard the joke three separate times. 
The wise old man then said, "you see, you cannot laugh at the same joke over and over. Each time it is repeated, it becomes less funny. So why do you all continue to cry over the same problem each day?"
The wise man showed his followers that crying and complaining over the same problem each day would not help them. Like the joke, it does not make sense to continue to cry over the same issue. 
If you need some more solid advice about how to be happier and reduce your complaining, the Cleveland health clinic outlined a few secrets on how to be happy. 
Try taking a step back from the situation and look at the bigger picture. Will this issue impact you in five minutes? Or five months? Or five years? Depending on the answer, it might be time to let go of your worry.
Next, try looking within yourself to find out why something is bothering you. Try journaling to get to the root of the issue and what is pushing your buttons. 
Make a game about your complaining. If you find yourself complaining about silly things, wear a bracelet or rubber band, and each time something bothers you, switch the bracelet to the other wrist. The goal is to keep the bracelet on the same wrist for as long as possible.