'WKRP in Cincinnati' Star Loni Anderson's Life after Nationwide Fame
Loni Anderson rose to fame on the sitcom "WKRP in Cincinnati," however her life looked a lot different after gaining nationwide fame. 
Loni Anderson gained nationwide fame for her role as Jennifer Marlowe on the 1978 - 1982 sitcom "WKRP in Cincinnati," which detailed the happenings of an Ohio radio station. 
Anderson became a sex symbol overnight, playing the role of the blonde receptionist. Her character was smart too, as she was a journalism major and was amazing at deflecting calls for the radio station's manager, Arthur Carlson.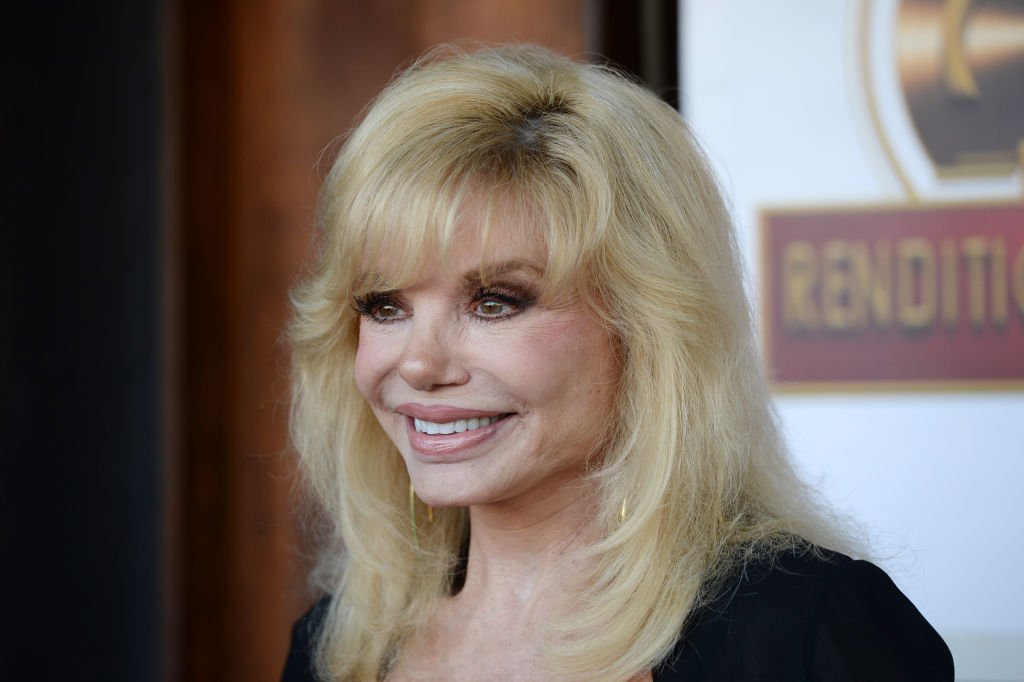 Now at 75 years old, her life looks a little different. She is still the stunning blonde fans remember from the beloved sitcom but recently she discussed her status as a sex symbol with Fox News. 
Anderson reflected on her life and what it has meant to her to be still regarded as a sex symbol and have the phrase connected to her name. Anderson explained she embraced the title:
"I never thought I would be Loni Anderson, sex symbol. But I embrace it. I think I was lucky enough to have been able to play so many different things."
Loni Anderson with @johnhamdavidson on "The John Davidson Show" pic.twitter.com/EkOP1Tbp0i

— REH (@NebRobert) May 16, 2021
During the interview, she admitted that she loves acting and mentioned she enjoys working on comedy projects. She kept herself going in the industry by finding work that challenged her. 
After her four successful years on "WKRP in Cincinnati," Anderson appeared in a few TV shows and movies. In 1986, she appeared in the TV show "Partner's in Crime," however it only had one season.
Most recently, in 2006, she starred in "So Notorious" as Tori Spelling's materialistic mother.
In 1998 a remake was done for TV.
"Too good to be true" starring Loni Anderson and Patrick Duffy. Too bad to be mentioned... pic.twitter.com/xrDg89FyTA

— 𝐙𝐞𝐥𝐢𝐠𝐧𝐞𝐬𝐬 (@Zeligness) May 10, 2021
She starred in the movie "Stroker Ace," where she met her future husband, Burt Reynolds, who was her co-star. Reynolds was her third husband. They married in 1988 but got divorced in 1994. 
Their relationship was very publicized, and their messy divorce and custody battle over their son, Quinton, was played out in the media. Before Reynolds, Anderson was married to Ross Bickell and Bruce Hasselberg. 
Loni Anderson pic.twitter.com/eRYdhFY5Ls

— peterkidder (@peterkidder) May 17, 2021
She married her ex-husband, Hasselberg when she was only 18 years old. The couple welcomed one daughter, Deidra, together. They were married for two years, from 1964 to 1966. 
Anderson has been married to her current husband, founder of the folk band, "The Brothers Four," Bob Flick, since 2008. Before marrying Flick, Anderson appeared in a few TV shows during the 90s into the 2000s. 
Loni Anderson reflects on becoming a sex symbol after 'WKRP in Cincinnati' fame: 'I embrace it' https://t.co/j2q68w9YDZ pic.twitter.com/RJNRYSAOjA

— Fabluc (@Fabiolucv) May 16, 2021
She acted as a hospital administrator in the final season of "Nurses" in 1993. She also made guest appearances in a wide range of TV series, including "Sabrina, the Teenage Witch," and "VIP."
Most recently, in 2006, she starred in "So Notorious" as Tori Spelling's materialistic mother. Besides a few interviews and guest appearances, Anderson has been enjoying life with her husband in California.