Cassie, Malika and Khadijah Haqq Spend Time Together with Their Kids in a Recent Photo
Cassie Ventura, Malika Haqq, and Khadijah Haqq McCray are all loving mothers; their affection for their children shining through in a recent Instagram post. 
Singer Cassie Ventura recently took to Instagram, posting a baby-filled picture. She, and sisters Malika Haqq and Khadijah Haqq McCray were spending some quality time together with their kids. 
All three sat together on a couch, holding their children, with Khadijah in the middle. All three ladies were smiling as they glowed, wearing casual clothing.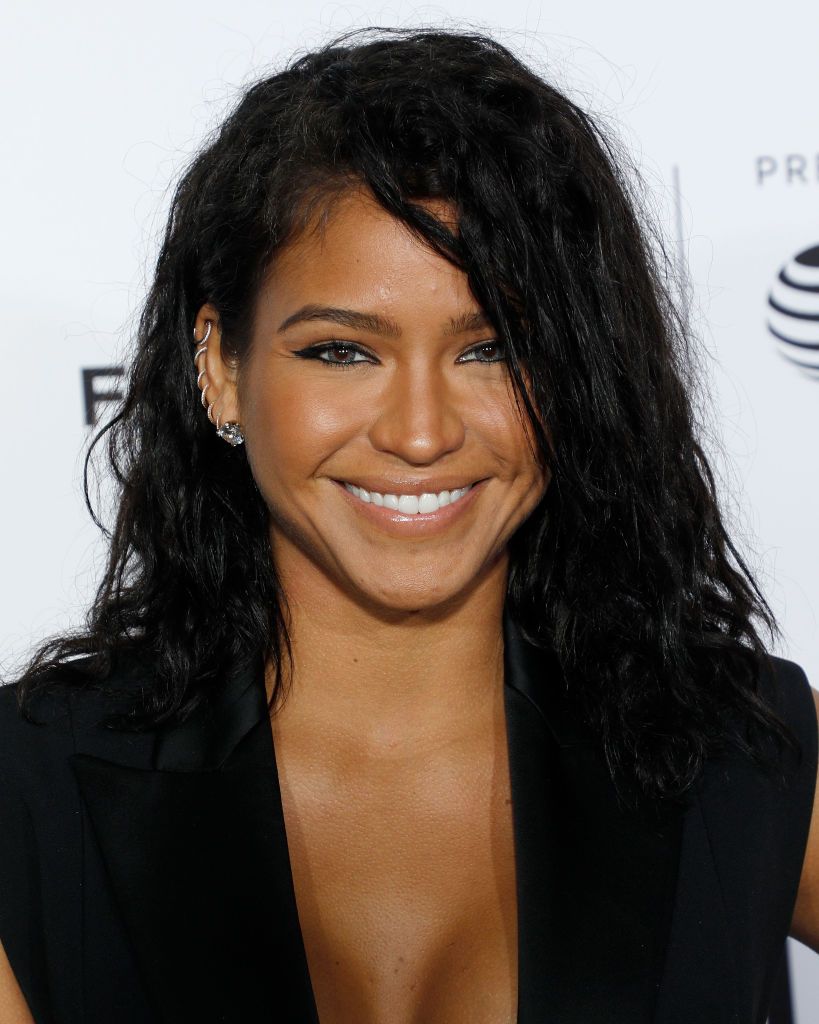 AUTHENTIC MOTHERING
Haqq, widely known as the best friend of Khloe Kardashian, sat on the right side of the photo with her little boy Ace, who looked straight at the camera with open eyes while sucking a pacifier. One follower noted:  
"I love to see you post this side of motherhood. Most celebrities are so afraid to post pictures without the glam. Y'all look so beautiful. ❤️"
Cassie thanked the commentator for their kind remark. One follower replied to the comment, agreeing that it was refreshing to see celebrities share such a natural photo. 
BABIES ALL AROUND
Haqq McCray sat with two of her children. She held her youngest in her arms while her daughter Celine McCray cradled another adorable baby. 
In January of this year, Haqq McCray gave birth to child number three.
Cassie, on the left side of the photo, held her little girl Frankie, who looked precious while sticking her finger in her mouth. Cassie was relaxed, her dark tresses cascading down onto her shoulder. 

NO REST FOR PARENTS
When it comes to babies, Cassie is camera-happy. Earlier this year, she showed off Frankie, who was flashing her beautiful smile as she played among the pillows. 
The little one had ruffled hair and dark tired eyes, implying that she may have just woken up from a nap. Cassie took to the caption, stating that her little one didn't actually want to take a nap. 
GIVING BIRTH AGAIN
Frankie was born in 2019, but she now has an older sister, welcomed into the world on March 22, 2021. Both Frankie and the younger baby are Cassie and her husband Alex Fine's biological children. 
In an Instagram post revealing the newborn's birth, they stated the new baby's name is Sunny Cinco Fine. Fans and celebrity companions, such as Naomi Campbell, congratulated the parents. 
Haqq's Ace was conceived with rapper O.T. Genasis. After she gave birth, her sister confessed that she always wanted to speak about motherhood with Haqq, admitting: 
"I didn't realize until she got pregnant how long I've waited to share this with her."
In January of this year, Haqq McCray gave birth to child number three. She has two older children: Celine, who is 6-years-old and Christian, ten years old.