Stephanie Allynne Is Tig Notaro's Wife of 5 Years — Facts about Her and the Couple's Marriage
Ace comedian Tig Notaro has been married to actress Stephanie Allynne for five years. What's their life together like? Read on to get facts about their beautiful relationship.
In the earliest days of her relationship with Tig Notaro, Stephanie Allynne was mostly confused and uncertain about her sexuality which seemed to be unraveling at the time.
Now, the actress and her beau have been married for nearly six years, and even more, they enjoy a blissful life with their young children. From her mini identity crisis to her parenthood experience to her remarkable works in Hollywood, here are quick facts to note about Allynne.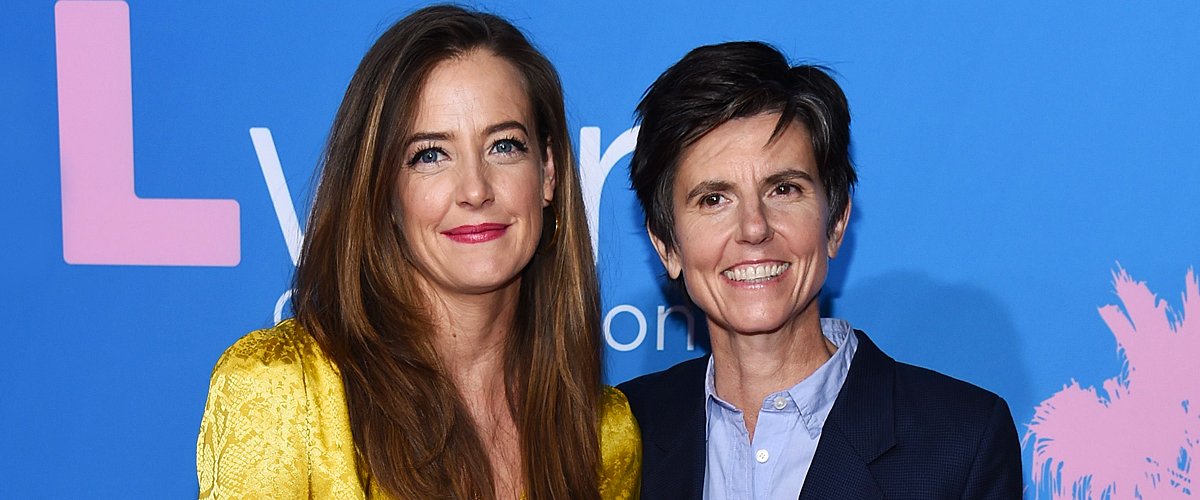 THOUGHT SHE WAS STRAIGHT
Unlike most people, Allynne did not always know she was gay. At least not until Notaro came into the picture. The duo met on the set of the 2013 movie "In a World" but related only as co-stars.
While at Sundance the following year, Allynne and Notaro reunited. It was there that the couple's love story kickstarted.
Allynne found herself gravitating towards Notaro and wanting to spend more time with her but was left confused because she had always identified as straight.
The actress was sent into an identity crisis spiral that burdened her with the need to have a label. Was she straight? Was she bisexual? Was she gay? These were the questions on her mind.
In commemoration of Mother's Day in May 2018, Notaro shared a few tips on how she infuses her comedy career into motherhood.
But it was not until six months later that Alynne finally realized she needed to stop putting herself in a box. She began owning and enjoying her feelings for Notaro, and eventually, they officially started dating.
Though she dated several men before meeting Notaro, the actress once admitted that she was never in any long-term relationship and had never really been in love.
But with Notaro, everything was different. Being in love was easy and even better; there were no doubts, perhaps because they've always been comfortable with each other.
For the actress, pursuing a relationship with Notaro felt like she was committing to spend the rest of her life with the comedian, so it came as no surprise that they eventually did.
In January of 2015, Notaro and Allynne shared the exciting news that they had gotten engaged during the New Year holiday.
Ten months later, they tied the knot in a beautiful ceremony reportedly graced by some of Hollywood's finest stars including Sarah Silverman and Jessica Williams.
Ever since, fans of the couple have continued to watch their love blossom; Notaro and Allynne never hesitate to gush over each other publicly.
Reflecting on her beautiful relation with Allynne, Notaro once noted that she never understood the concept of marriage until meeting her beau. The comedian credited Allynne for being an extraordinary person, adding that her whole world lit up since she met the actress.
Now approaching the sixth year of their marriage, Allynne and Notaro continue to dote on each other, and even better, these two have proven that sometimes, love is enough.
PROUD MOM OF TWO
Barely a year after getting married, Notaro and Allynne became first-time parents when they welcomed their twin sons, Matt and Finn Notaro, in June 2016.
Ever since, the couple has enjoyed every bit of raising their boys and want nothing more than giving fans a glimpse into their lives as parents.
Shortly after welcoming Matt and Finn, Notaro debuted her boys in a sweet social media post that captured her snuggling up against the two.
In commemoration of Mother's Day in May 2018, Notaro shared a few tips on how she infuses her comedy career into motherhood. The comedian explained that she does a character called Disgusting Bunny that leaves her sons giggling and reeling in laughter.
A SUCCESSFUL CAREER
Born in 1986, Allynne has built a successful career for herself in the movie industry. She is an actress and writer best known for the 2015 movie "One Mississipi" and the 2017 film "Twin Peaks."
Most recently, the actress wrapped up her role as Nat on "The L Word" and continues to act as Kris on the series "Indebted."
With Allynne and Notaro's successful careers, the two have proved themselves to be great role models for their two sons. Most importantly, they have given fans a glimpse of what true love looks like!