Hugh Hefner's Many Lady Loves: All of the 'Playboy' Founder's Wives & Girlfriends through Years
Hugh Hefner had three wives and a prodigious amount of girlfriends. Here are the women he married and had affairs with throughout his adult life. 
The late Hugh Hefner created "Playboy" magazine and enjoyed a playboy lifestyle. In total, he was married three times. However, he cohabited with a variety of women throughout his lifetime.
Even though he had been with hundreds of women, he only had a few who had the honor of being his girlfriend. Sometimes, Hefner, who died in 2017 at the age of 91, dated several women at once.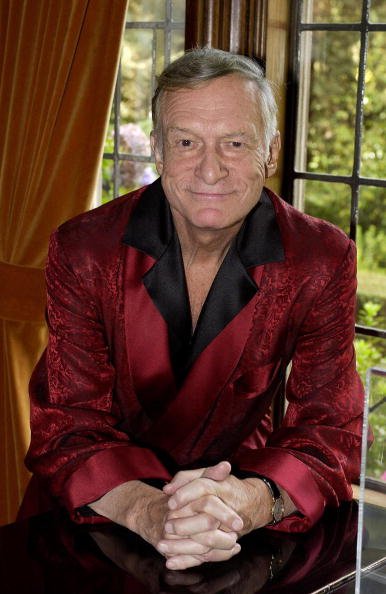 MILDRED WILLIAMS
Hefner exchanged his wedding vows with Williams in 1949. The former couple shared two children, daughter Christie and son David. After a decade, Hefner and Williams called it quits.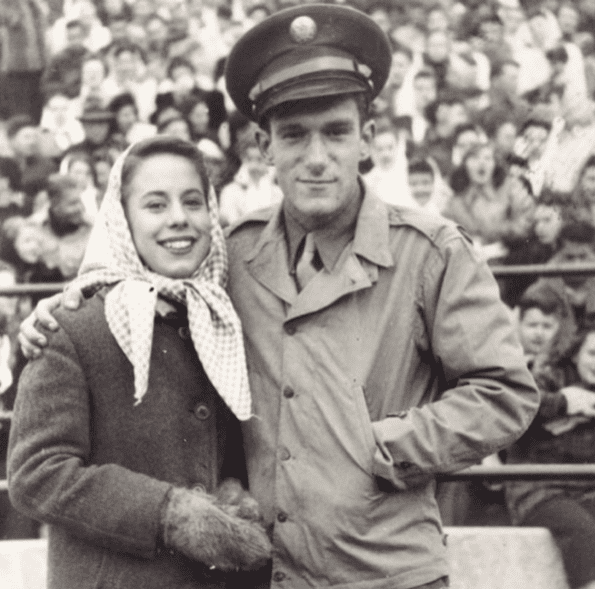 BARBI BENTON
After splitting with Williams, Hefner began dating women from "Playboy." One of them was Barbara Lynn Klein, who took Barbi Benton's name at Hefner's request. Their relationship lasted from 1969 to 1976.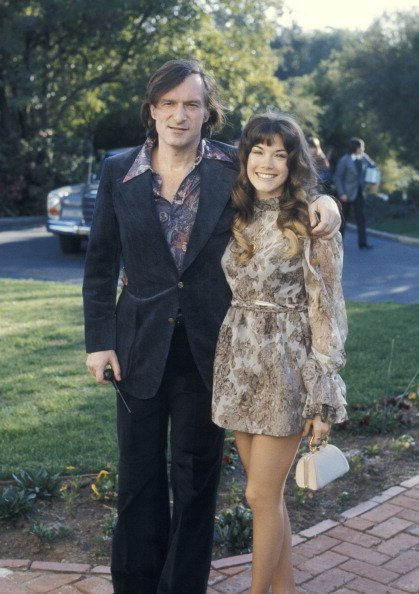 SHANNON TWEED
A Playmate of the Year in 1982, Tweed lived at the Playboy Mansion for over a year in the early 80s. At this time, she had a brief romance with Hefner, but they ended when she started dating Gene Simmons.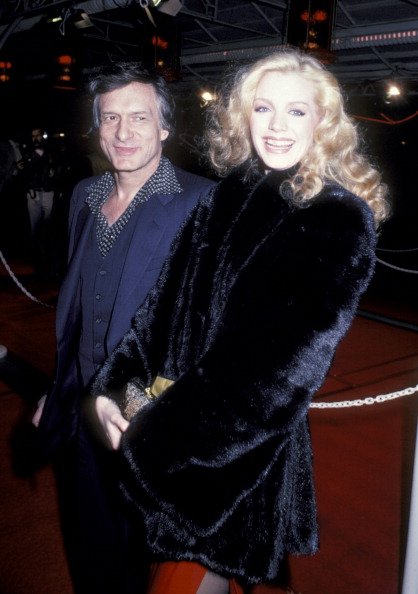 CARRIE LEIGH
Hefner dated Leigh in the 1980s, and after moving out of the Playboy Mansion, she filed three lawsuits against him. According to her, he published unauthorized pictures of her during their time together.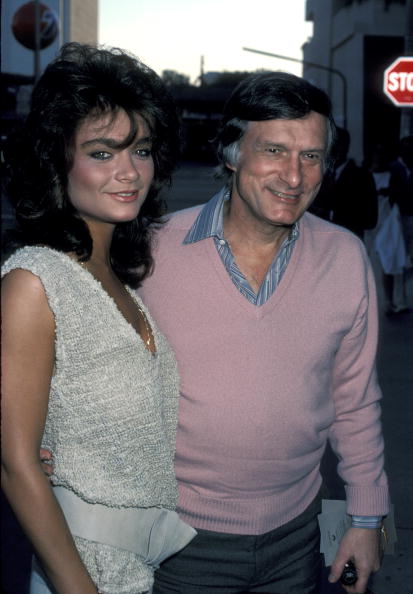 KIMBERLEY CONRAD
The second wife of Hefner was Conrad. Hefner and Conrad were married in 1989, and they had two sons together, Marston and Cooper. Though they separated in 1998, Hefner didn't file for divorce until 2009.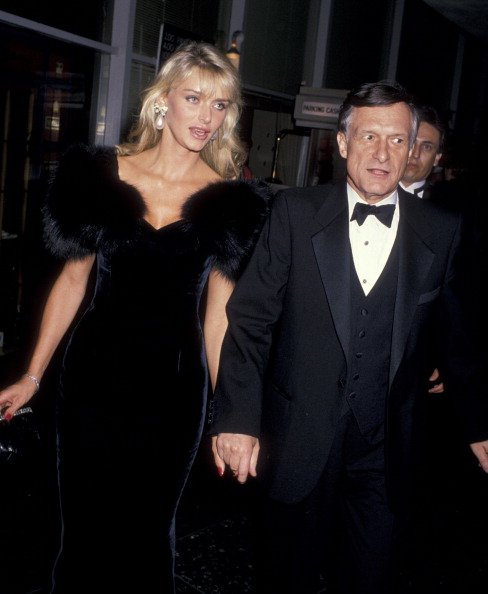 MANDY AND SANDY BENTLEY
After breaking up with Conrad, Hefner started dating various women. These women included twins, Mandy and Sandy. Hefner lived with them along with his other girlfriend at the same time.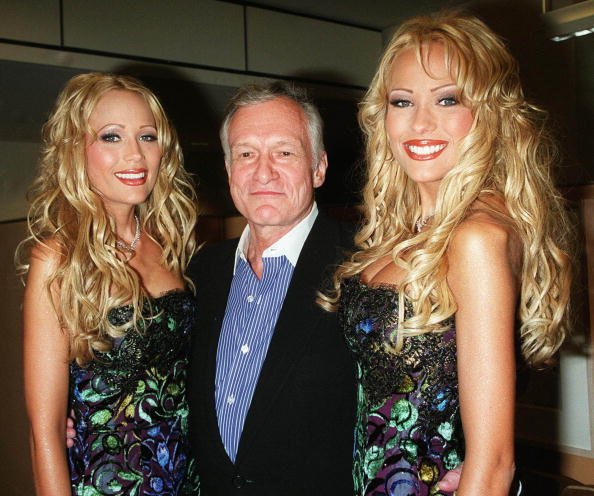 BRANDE RODERICK
Roderick became Playmate of the Year in 2001 and also started a relationship with Hefner. Around this time, they had been together for less than a year. In the end, Roderick and Hefner broke up.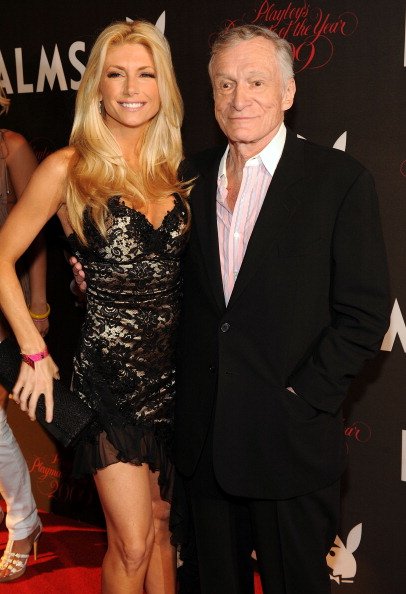 IZABELLA ST. JAMES
After he and Roderick broke up, Hefner added more girls. He revealed a point where he had up to seven girlfriends, including St. James, who lived in the Playboy Mansion from 2002 until 2004.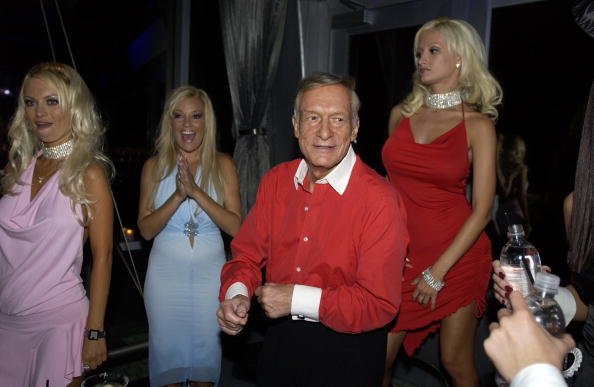 HOLLY MADISON
The most well-known of Hefner's girlfriends might have been Madison, whom he dated from 2002 until she left the mansion in 2008. She had wanted to marry Hefner and have children with him, but he refused.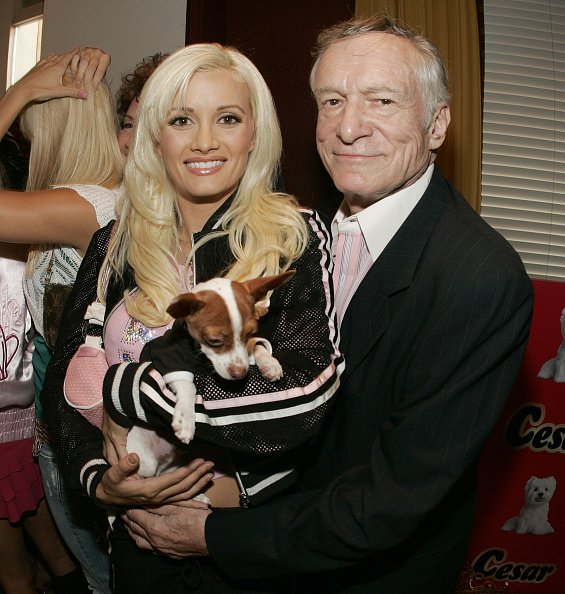 BRIDGET MARQUARDT
During Marquard's stay in the Playboy Mansion in 2002, her relationship with Hefner was featured in "Girls' Next Door." Marquard remained there until 2009 and ultimately ended up with director Nicholas Carpenter.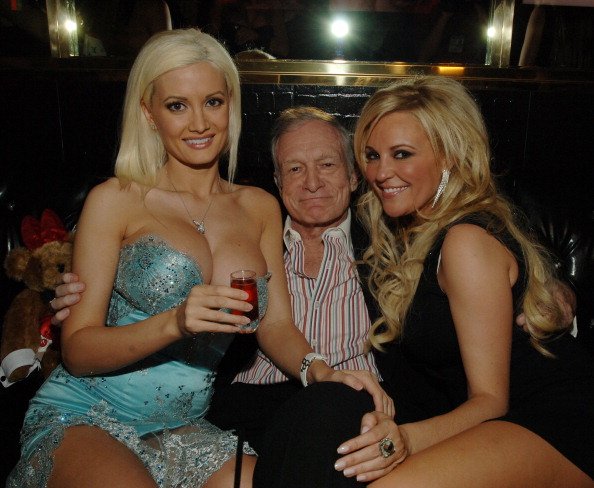 KENDRA WILKINSON
Wilkinson's first encounter with Hefner took place at a birthday party in 2004. Shortly after that, he asked her to move in with him and be his girlfriend. In 2009, Wilkinson opted to move out of the mansion.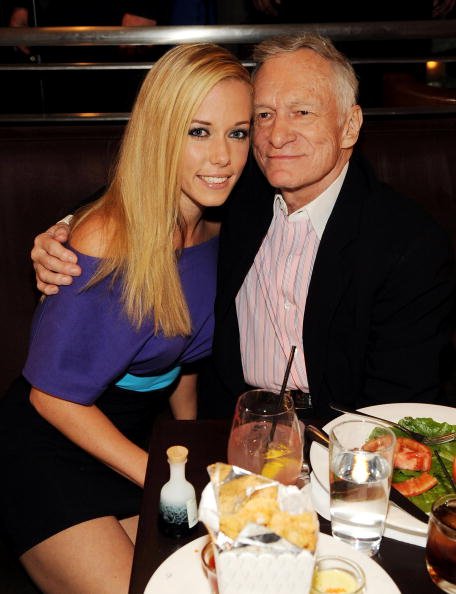 KRISTINA AND KARISSA SHANNON
Kristina and Karissa moved into the mansion in 2008 but left it by 2010. In retrospect, Kristina and Karissa explained that their relationship with Hefner was more fun than romantic.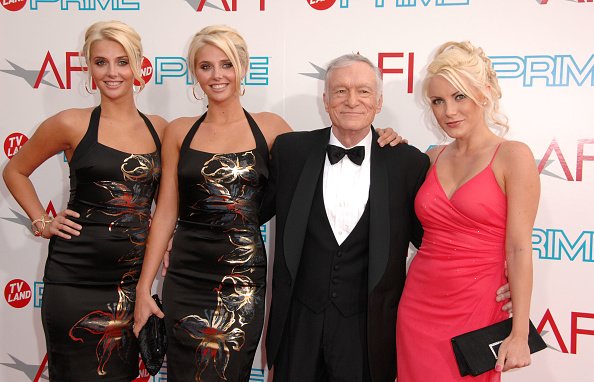 CRYSTAL HARRIS
Hefner and Harris started dating in 2009 despite Harris being 60 years younger than him. Their engagement took place in 2010. However, six months later, she ended their relationship.
They had just scheduled their nuptials days before they broke up. A reconciliation occurred between Hefner and Harris, and the couple got married in 2012. She was his wife until he died in 2017.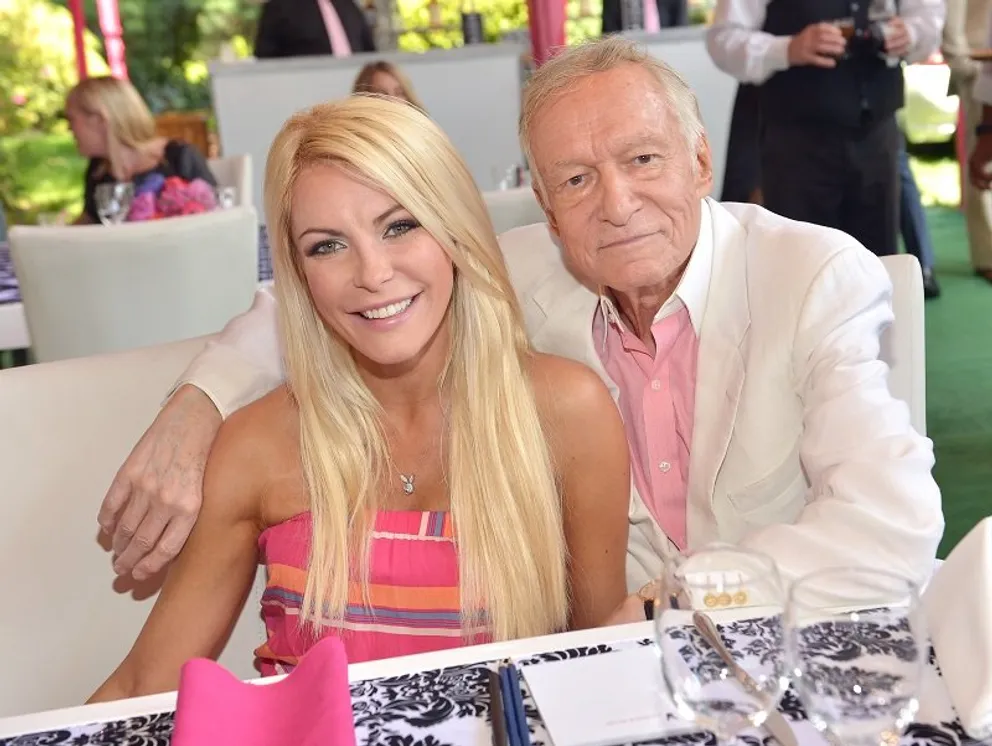 Harris insisted that her unconventional relationship with Hefner is made out of love, despite the opinions of others. During an interview, she emphasized how much he loved her and how much she loved him.
Hefner, who estimated that he had slept with more than 1,000 women, once spoke about Harris in an interview. According to the multi-millionaire, he was a happy person with only one woman in his life.