Rihanna Looks Timeless In a $598 Velvet Jacket, White Ensemble & Lace-up Sandals in Malibu
Rihanna recently rocked a chic look when she appeared in Malibu donning a velvet jacket over a white dress, revealing her seductive curves and assets. 
Despite not releasing an album since 2016, Rihanna remains a much-celebrated singer, and though she may have taken a break from music, her fashion is on the rise. 
The singer's style range was in the spotlight on Monday after Fashion Bomb Daily shared a picture of her on Instagram and she stunned in a chic outfit.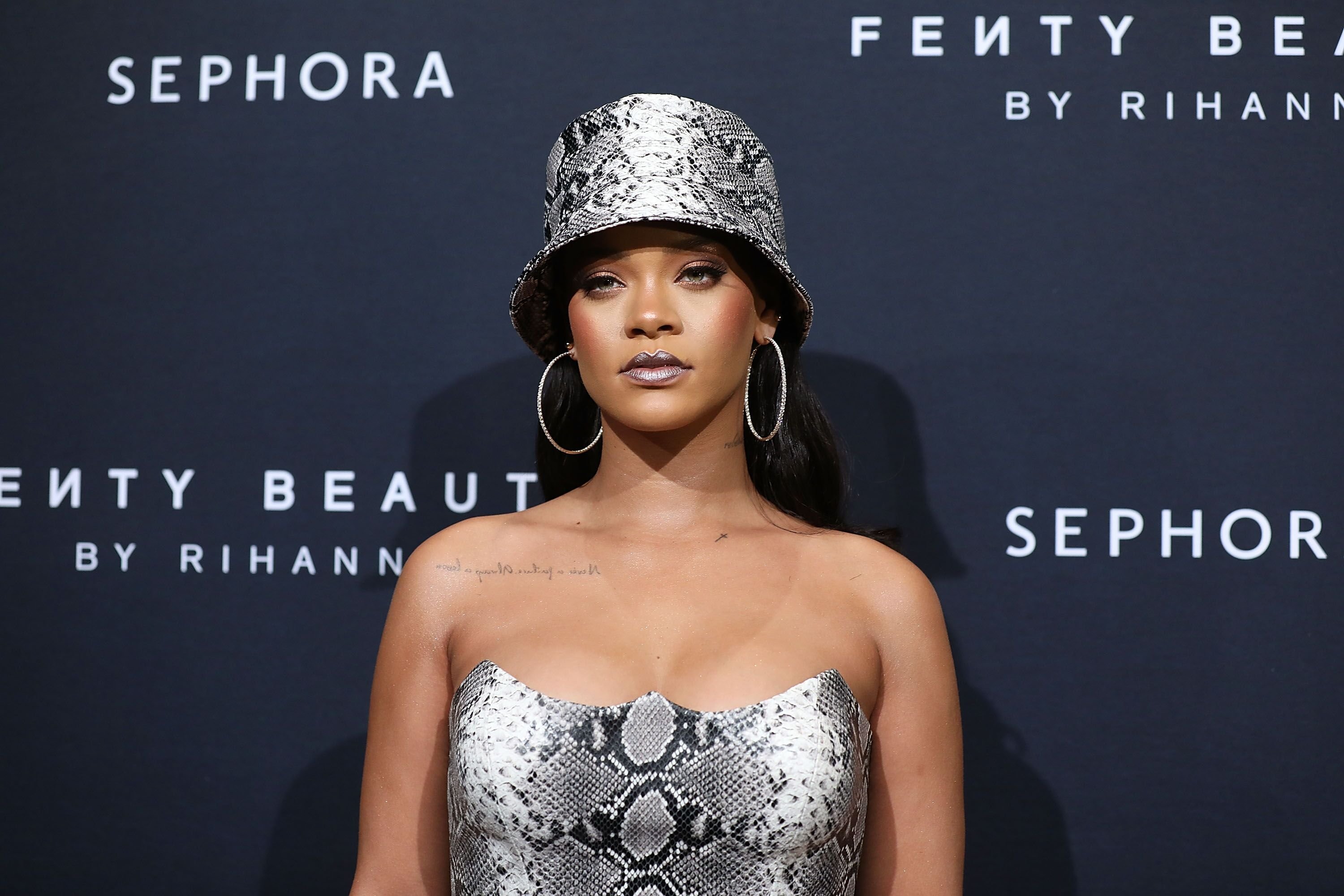 In the snapshot, Rihanna was clad in a white open-cut dress and a crop top that revealed her flat abs and cleavage. She wore a velvet jacket over the dress and completed her look with laced-up sandals. 
The star also carried an epi leather mini papillon purse and rocked short hair. On her neck, she wore a large necklace that danged on her body as she walked. 
In the post's caption, Fashion Bomb Daily revealed that photographer Miles Diggs snapped Rihanna's picture. It went on to give further details about her outfit along with pictures of each item she wore. 
[Rihanna] said Brown had no soul in his eyes when he hit her.
According to the fashion and entertainment outlet, she was wearing a $598 Telfar Global jacket, a Maxmilian dress, and carrying a Louis Vuitton purse. Her sandals were from Manolo Blahnik. 
Rihanna, born Robyn Rihanna Fenty, is a very beautiful woman with glowing skin to die for. Many fans have wondered how she manages to look so good, and she gave them a chance to do so with the release of her Fenty skin line. 
She released the skin line in July 2020, adding it to her Fenty fashion line collections. Some of the company's products include a face wash, toner, and sunscreen moisturizer for all genders. 
The 33-year-old Barbadian singer was in the news some months ago after her relationship with rapper and longtime friend A$AP Rocky became public knowledge when they were sighted engaged in a public display of affection.  
A$AP Rocky and Rihanna have been friends since 2013 when he joined her Diamond Tour. Later that year, she starred in his music video, "Fashion Killa." 
A$AP Rocky is not the first musician Rihanna would be dating. She and Chris Brown were once an item but separated after he physically assaulted her, leaving her battered and bruised. 
While recalling the incident in 2009, she said Brown had no soul in his eyes when he hit her and was not the same person who used to profess love to her. 
The former lovebirds briefly reunited after that incident, but Rihanna said she never forgave him and resented him so much until finally ending their relationship.