Paul Mooney's Friends and Fellow Celebrities Mourn His Death and Share Their Condolences to His Family
The entertainment industry was taken aback by the tragic death of Paul Mooney, who suffered a heart attack. See how a legion of celebrities and fans mourned his death and sympathized with the Mooney family.
On May 19, death's claws snatched the life of legendary actor, comedian, and writer Paul Mooney after falling victim to a heart attack at age 79.
The family of the deceased confirmed that he died in his Oakland residence. Before declaring him dead, the family enlisted the help of paramedics.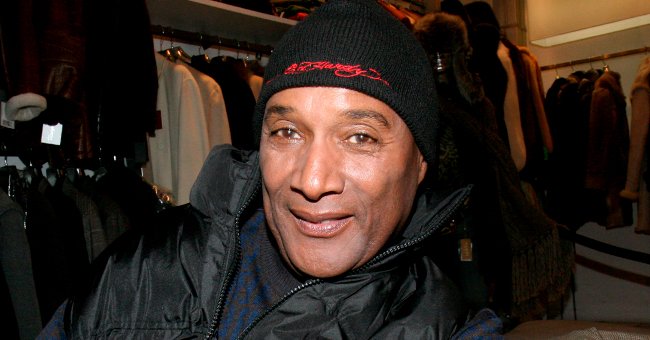 Unfortunately, paramedics were unsuccessful at reviving the comedian who, apart from the attack, had suffered dementia for a while.
Following the tragic news of his death, many celebrities and colleagues took to social media to express their grief while reflecting on their past relationships with the comedian.
With their words, they offered sympathy and empathy to the Mooney family and added pictures to portray their closeness to the deceased.
Iconic songstress Claudette Robinson, nicknamed "The First Lady of Motown," shared a black and white throwback snap featuring her and the comedian. She admitted that it was sad news but maintained that Mooney was an iconic figure who established a historical path.
Hollywood actor Marlon Wayans posted moments he shared with the deceased via images and extended his heart of condolence to the grieving family. 
During his prime, the 79-year old changed the narrative in the entertainment scene. At a time when there were mostly white writers leading the game, he partnered with Richard Pryor to write the best comedy reliefs and was the head of writers for NBC's "The Richard Pryor Show."
In Wayans' tribute, the young actor and comedian revealed that Mooney was his mentor whose performances inspired and birthed his career. In one of the posts, he wrote:
"Raised by legends. #rippaulmooney."
Other Black Hollywood stars like Niecy Nash, Stephanie Mills, and Tichina Arnold expressed their heavy hearts via touching posts that reached out to the family.
Mooney's success spanned for years throughout different spheres—acting, writing, and comedy. He was popular for his time on the "Chappelle's Show." 
It is not surprising that after his death, considering the wealth of accomplishments during his lifetime, that he will not be easily forgotten.
Despite being out of sight, many celebrities and fans will not be quick to declare him out of mind. Apart from Instagram posts, some entertainers took to the streets of Twitter to air their thoughts.
Known faces like Viola Davis, an actress, W. Kamau Bell, who worked with the deceased, Ava DuVernay, a director, all showered praises on Mooney while maintaining their unhappiness over the news. RIP Mooney.