Pink and Her Husband Carey Hart Get Honest about How Having Kids Changed Their Lives
Pink and her husband, Carey Hart, got honest about how having kids changed their lives during a recent public appearance. 
Pink and her husband Carey Hart spoke to Entertainment Tonight during the premiere of her new documentary, "All I Know So Far," which gives a behind-the-scenes look into her 2019 "Beautiful Trauma" world tour.
Hart and Pink gave insight into how their lives have changed since welcoming their two children, Willow Sage Hart and Jameson Moon Hart. Hart explained that it took a while for them to get to where they are now.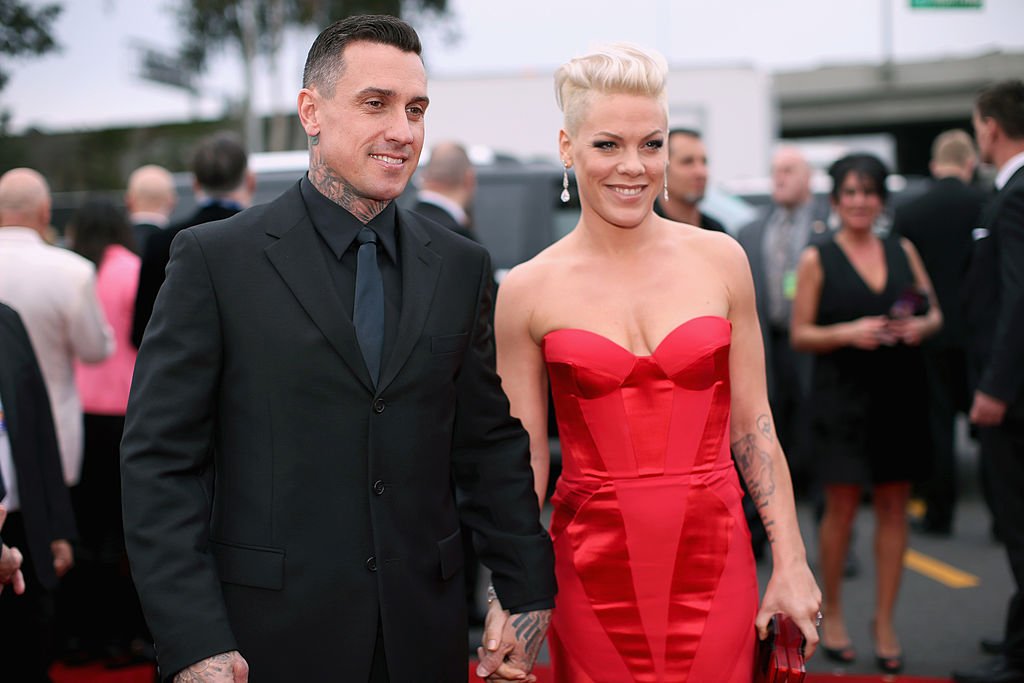 He added that they are in the best place of their 19-year long relationship. The pair started dating in 2001. They tied the knot in 2006. In 2008 they separated for almost two years but reconciled and then had their children. 
The former motocross star shared that having children caused them to grow up and enabled them to prioritize and get into the right path in their life as he explained:
"You can't be young and loose and petty and fighting as much with children, so children definitely made us grow up and prioritize and kinda get in our lane."
Pink shared how her loving husband held down the fort and put his career on hold so she could pursue her music and go on tour. The "So What" singer said that their family is a unit, and they roll together. 
This much is evident in her documentary, "All I Know So Far," as it is a family affair. Her new music video for her song of the same title even features her husband and the children.
Pink admitted that she rewrote her will as she thought she and her son would not make it through the illness.
The documentary gives a behind-the-scenes look into Pink's life on tour and how she balanced life as singer, mother, boss, and performer. She hopes the documentary will change the minds of people who do not like her. 
The accomplished singer explained to ET that she believes her family and fans will not be completely surprised by what they see in the documentary, but she hopes it will change the minds of her critics:
"I think it will mostly surprise people that don't like me. I think they might like me after this."
The premiere of the documentary would have definitely been a highlight for the family. The Hart family has dealt with their fair share of ups and downs over the last year. 
Amid the COVID-19 pandemic, Pink revealed that both she and her son had tested positive for the virus. Her four-year-old son was still ill and feverous three weeks after they tested positive. 
Pink admitted that she rewrote her will as she thought she and her son would not make it through the illness. Luckily they recovered well. Neither her husband nor their daughter suffered from COVID-19. 
On a happy note, Pink and her adorable nine-year-old daughter released a music video for a song they duetted together called "Cover Me In Sunshine." The music video features home-movie-style clips of the mother and daughter on their family ranch.