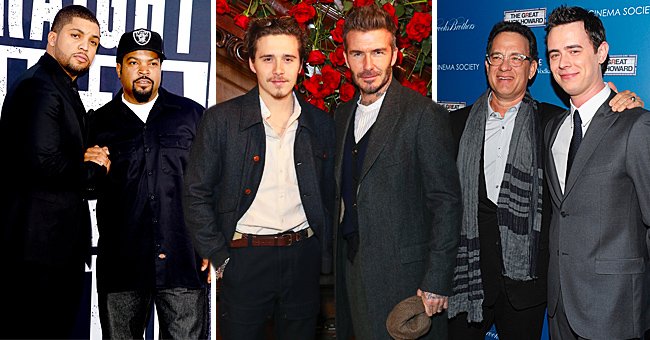 Getty Images
A-List Celebrity Fathers and Their Lookalike Sons – Meet Duos Who Could Pass for Twins
A chip right off the old block! Check out this list of A-List celebrity dads and their lookalike sons. The resemblance is uncanny.
For years fans have pointed out the resemblance celebrity parents have to their children. This article will focus on the A-Lister dads who have sons that could pass for their twins.
There is something special about the relationship between a father and a son, and they generally share a few of the same traits. However, these celebs share a lot with their adorable and sweet kids.
DAVID BECKHAM AND HIS THREE SONS
The English soccer star, David Beckham, has four gorgeous children, his sons, Brooklyn, Romeo, Cruz, and his daughter, Harper. He shares his children with his stunning Spice Girls wife, Victoria Beckham.
Beckham's three sons all look similar to him as they all inherited their dad's handsome features. The Instagram photo above shows just how similar Beckham looks to his two oldest sons, Brooklyn and Cruz.
John Legend has two adorable children, a son, Miles, and a daughter, Luna. He welcomed his two kids with his model and TV personality wife, Chrissy Teigen. The singer and his son look like copies of each other.
Legend and Miles look so alike and have done so since he was born. Fans and Legend's wife have all pointed out the similarities. In contrast, his daughter Luna looks just like her beautiful mother.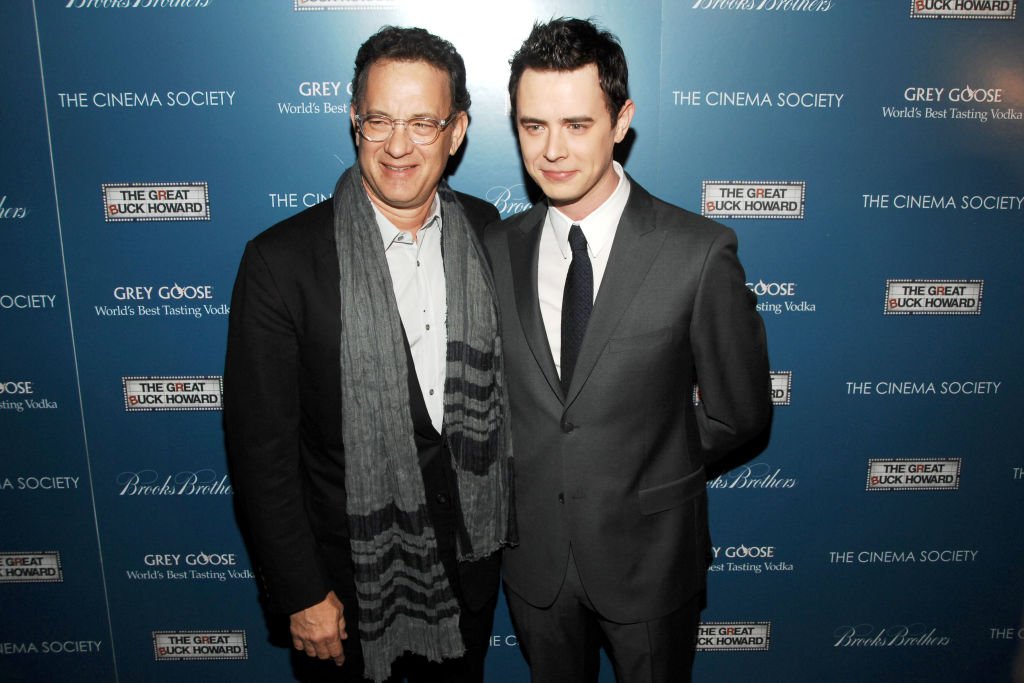 Tom Hanks and Colin Hanks pictured at a screening of "The Great Buck Howard" at Tribeca Grand Hotel, 2009, New York City. | Photo: Getty Images
TOM HANKS AND COLIN HANKS
The "Captain Philips" star has four children, but his son, Colin Hanks, looks like his literal twin. Colin is an actor and is best known for his roles in "Jumanji" and "Orange County."
The 42-year-old has discussed his uncanny resemblance to his father before. The two share the same soft smile, blue eyes, and dark hair. Besides looks, the father and son also share a career in the entertainment industry.
PRINCE WILLIAM AND HIS TWO SONS
Since Prince William and Kate Middleton welcomed their three children, Prince George, Princess Charlotte, and Prince Louis, royal fans have loved discussing which relatives the young royals resemble.
Many royal watchers think Prince George, seven, and Prince Louis, three, look just like their dad from when he was their age. They all share the same light brown hair and charming smiles.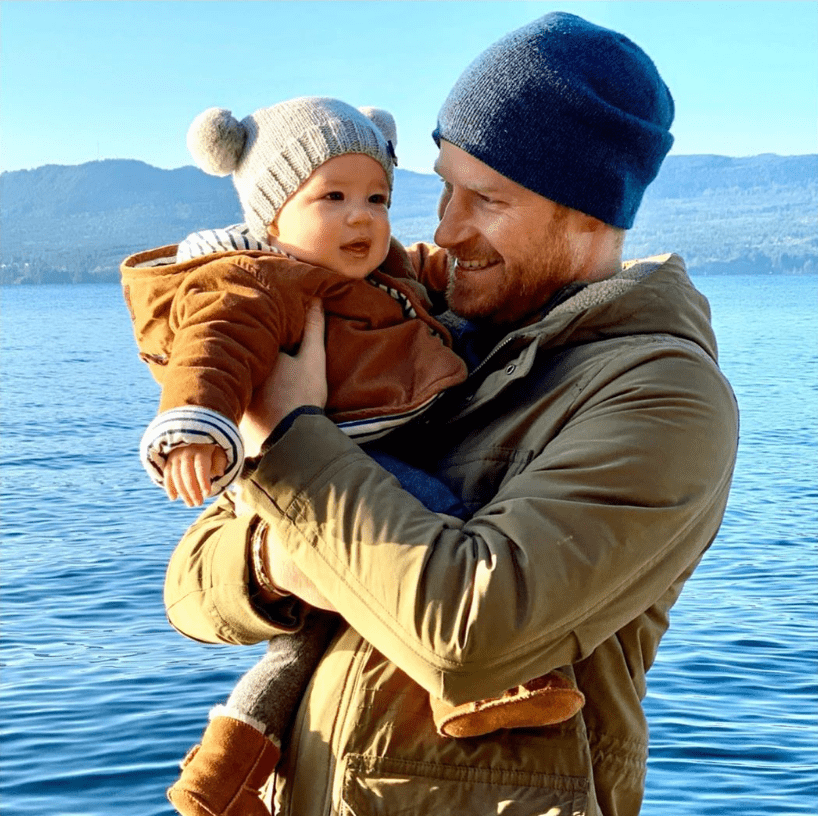 Prince Harry and Archie pictured in a video celebrating New Years. | Photo: Instagram/Sussexroyal
Prince Harry and his wife, Meghan Markle, welcomed their first child, Archie Harrison Mountbatten-Windsor, on May 6, 2019. They are set to welcome their second a daughter this summer.
Archie and his royal father look like twins! When comparing their baby photos, the two are so similar. They both have reddish hair, gorgeous big eyes, and of course Harry's famous cheeky smile!
Another well-known British father whose son is a carbon copy of themselves is the movie star Jude Law and his 24-year-old son, Raff Law. Jude welcomed his son in 1996 with his ex-wife, Sadie Frost.
Raff was recently featured on the cover of British GQ in January. During the interview, he revealed that he and his famous father are very close and even called his dad is his best friend.
The "22 Jump Street" actor and his 30-year-old son, O'Shea Jackosn Jr., are so similar that Jackson Jr. even played his father in "Straight Outta Compton." Of course, it was his acting skills, not his looks, that got him the job.
The father and son share the same face shape and wide-set eyes. When Jackson Jr. rocks his father's signature mustache and goatee, it is almost impossible to tell them apart.
The pictures above really prove the power of genetics as these sons look so similar to their fathers. Perhaps some of them will even follow in their fathers' footsteps if they have not already.
The relationship between parents and their children is so special and unique to each family. However, being able to see yourself in your kids must make it all the more special!
Please fill in your e-mail so we can share with you our top stories!