Story of the Day: A Man Was on Way to the Market with His Donkey
A man was on the way to the market with his donkey. However, on his journey, he learned a valuable lesson about not judging others. 
A man was on his way to the local market with his donkey. His faithful donkey was carrying all of the wheat he had just harvested, which he planned to sell at the market.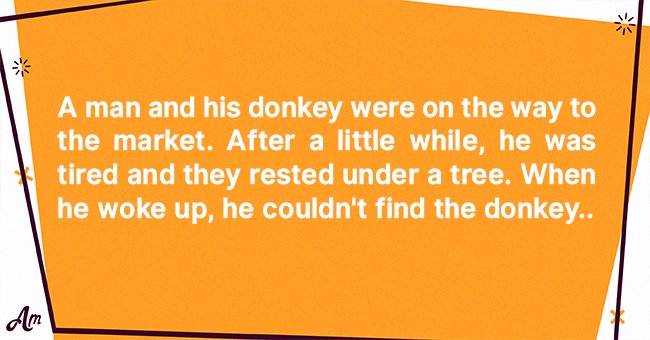 The journey was very long, so when he was about halfway there, he decided to take a short nap so both himself and his donkey could recover for the last stretch of the journey. They rested under a tree.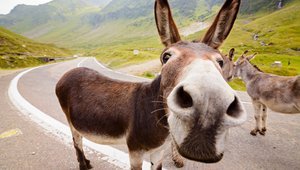 After about half an hour, the man awoke to find that his donkey was missing. He searched the area but could not find him. He started walking towards the market in hopes that he would find his donkey on the way. 
While walking, the man met a boy. The man thought the boy looked suspicious and thought perhaps he might know something about his lost animal. So he asked the boy, "Have you seen a donkey on this road today?"
The boy then asked, "Is the donkey blind in his left eye, have a lame right foot, and carrying a few sacks of wheat?" Then man responded, "Yes exactly, where did you see him?"
The boy then said, "Oh no, I have not seen it." The man was outraged. How could his boy describe his donkey perfectly but then say he had not seen him? It did not make any sense to the man. 
He decided to take the boy to the village chief. He would get to the bottom of the manner so the man could figure out what had happened to his beloved donkey. The man relayed what happened to the chief.
The chief then said, "Dear boy, how would you be able to perfectly describe this man's donkey, all of its ailments, if you had not seen the animal yourself?"
The boy then explained, "Well, I saw that the donkey's tracks and noticed that his left and right were different, which indicated he was limping, so I assumed he had a lame foot. "
"I saw that the grass on the right side of the road was eaten but not the grass on the left side, so I guessed he was blind in only his left eye. There was wheat all over the road, so I gathered the donkey was carrying sacks of wheat."
The chief understood that the boy was not a thief but rather very clever and had used his own intuition to figure out what was wrong with the donkey. The man forgave the boy, and they both went their separate ways. 
This story shows that it is not appropriate to judge others and assume they have done something. In fact, they might be smarter and wiser than someone had originally assumed. 
Sourced from English for students.