Whoopi Goldberg's Granddaughter & Great-Granddaughter Enjoy Pool Day in New Spring Photos
Whoopi Goldberg's granddaughter Amarah shares a snap showing her enjoying some swell time at the pool with her young daughter Charlie Rose.
Over the years, Whoopi Goldberg has established her mark as a formidable entertainer. She first came into the spotlight after featuring on "The Color Purple."
Since then, she has used her talent, drive, and passion in climbing the ladder of success. She is an experienced talk show co-host and writer and has earned outstanding awards for her contributions.
Away from her impressive career is her exciting family life. The actress has a daughter, Alex Martin, three grandkids— Amarah, Jerzey, and Mason, and a great-grandchild, Charlie Rose.They live different lifestyles and proudly flaunt them online.
Recently, Amarah, one of Goldberg's grandkids, showed her fans how much fun it is to be in the company of her only daughter, Charlie Rose. A few of the images read:
"Pool Day."
Amara shared other snaps revealing a happy pool day where she wore two-piece animal print swimwear with orange strings that allowed her toned and light-skinned body to be on display.
In one of the posts, the mother-of-one showed off her arm tattoos and long black locs while posing for a selfie and squinting due to the sun's reflection.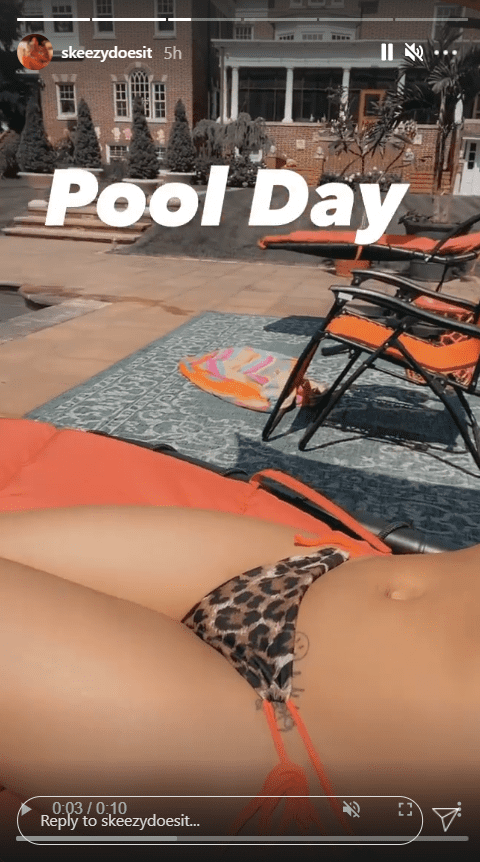 Meanwhile, Charlie Rose was having the time of her life. While her mother laid on the pool bed, the youngster jumped around in a one-piece blue swimsuit.
It is no news that the Goldberg family tree consists of people with great personalities and talents from the oldest to the youngest; after all, the matriarch is the epitome of many skills.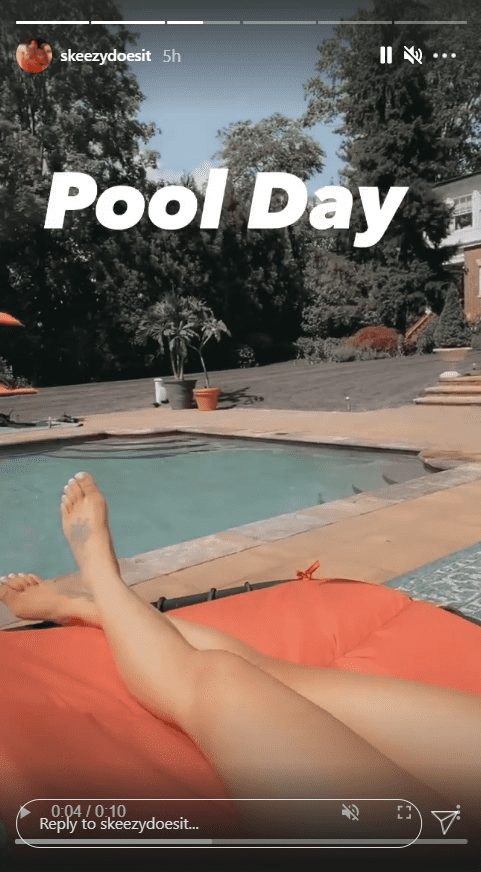 Her daughter Alex learned a lot from her and at a very young age, she featured in two films side by side with the older actress. As she grew older, she took more interest in the entertainment business and became a producer.
Alex's youngest child, Jerzey, is an upcoming rapper while her son Martin is a model who gets her vibe from grandma Goldberg. Eldest daughter Amarah is a visual artist.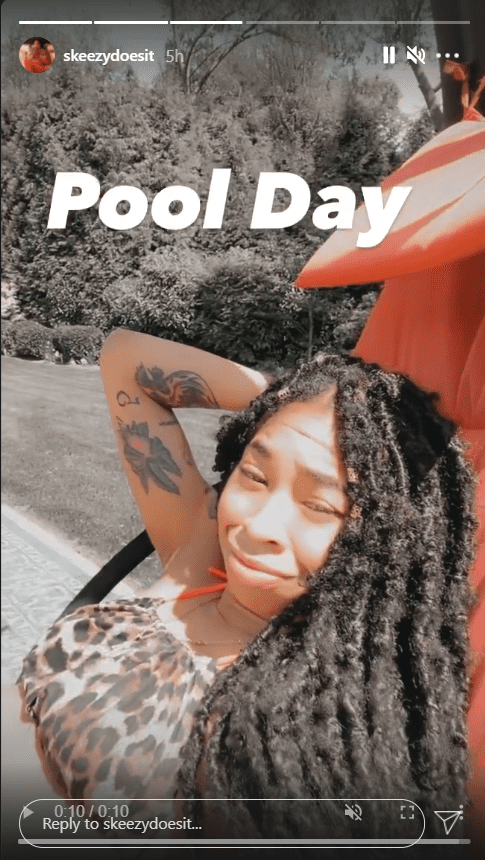 As a young woman, Goldberg had problems with her relationships before having her daughter. On the other hand, Alex has been with a man for years, and he is the father of her children.
At 38, Goldberg received news that she would be welcoming her first granddaughter. It has been more than two decades since the excitement of becoming a grandparent, and that grandkid made her a great-grandparent a few years ago.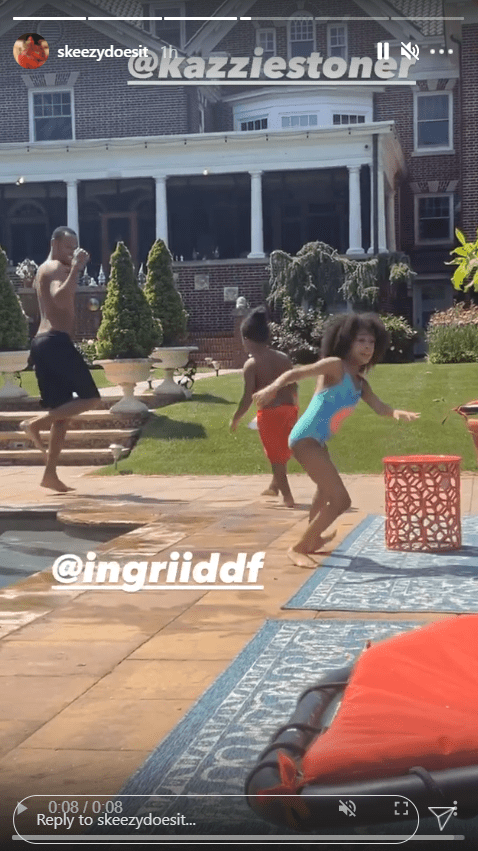 Although Goldberg was not an available mom, she admitted to having learned from her daughter, an excellent parent. With three grandkids and one great-grandkid, the talk show host is all about her family, and she encourages them to be adventurous.