George Floyd's Brother Terrence Marks the One-Year Anniversary of His Death – Here's What He Had to Say
George Floyd's brother urges people to stay alert during a rally in honor of the first anniversary of Floyd's murder in a video posted on Instagram.
ABC News shared a video on Instagram of George Floyd's brother, Terrence, addressing a crowd in Brooklyn at an event that marked the first anniversary of Floyd's murder. 
Police Officer Derek Chauvin killed Floyd on May 25, 2020. This week Tuesday marks the first year since his murder, and various events are being held in different cities, including his hometown of Minneapolis.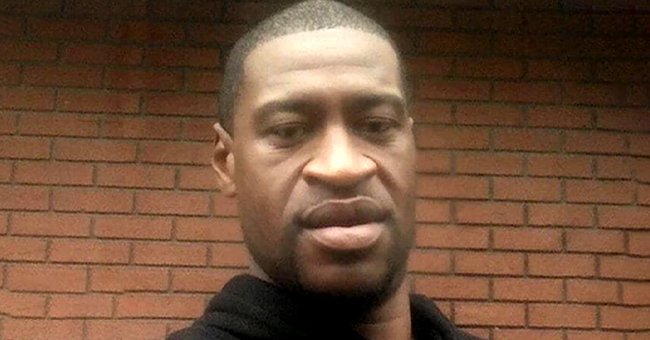 Terrence spoke at an event that was held in Brooklyn. He urged those who gathered to keep supporting the movement sparked by Floyd and other black people who were wrongly killed by police.
ABC News shared a small clip from the event. In his moving address, Terrence told listeners to not move on from this event and think that the issue is over, as he said:
"Stay woke. Don't just open your eyes, stretch, yawn and think that it's over."
"I'm going to continue to walk where my brother can't walk, talk where he can't talk, and I'm going to love where he can't love," Terrence Floyd said at Sunday's event.https://t.co/yV9fNLMIVo

— KYW Newsradio - NOW ON 103.9 FM! (@KYWNewsradio) May 24, 2021
Floyd's family also appeared at a march over the weekend in Minneapolis as activists plan to commemorate the anniversary of his death. Rev. Al Sharpton and Attorney Benjamin Crump both spoke at the gathering.
Crump stated that the George Floyd Justice in Policing Act must get passed to prevent these illegal, unconstitutional, and unjustifiable killings of black people by the police. 
At the time, Floyd's girlfriend, Courteney Ross, expressed hope that the jury would find Chauvin guilty.
Al Sharpton stated that Floyd would go down in history as a game-changer as his death inspired a movement to expose police misconduct in the country. Floyd's sister Bridgett also spoke at Sunday's gathering. 
She told the crowd that the past year had been a tough time for her family. She stated that she and her family had felt frustrated that their lives had just changed, as Bridgett explained:
"It has been a painful year. It has been very frustrating for me and my family for our lives to change in the blink of an eye — I still don't know why."
PHOTOS: America reacts to Derek Chauvin trial verdict. https://t.co/mQJqrG6tOP pic.twitter.com/UcsYvvR84d

— ABC News (@ABC) April 20, 2021
Many events are taking past this week to honor Floyd. The movement saw justice in April when Chauvin was found guilty on three charges, guilty of second-degree murder, third-degree murder, and second-degree manslaughter.
At the time, Floyd's girlfriend, Courteney Ross, expressed hope that the jury would find Chauvin guilty and that it would spark a change for the future. She remarked that there are still reparations from the past that need to be re-examined. 
Its exactly one year today Derek Chauvin knelt on George Floyd neck. Continue to rest in peace. pic.twitter.com/mDGTF5z6a2

— Olatunbosun (@Olatubosunyusuf) May 25, 2021
A
video
of Chauvin arresting Floyd, and killing the defenseless man by placing his knee on Floyd's neck, which prevented him from breathing, inspired a nation and global protest against police violence. 
The country medical examiner ruled Floyd's death as a homicide due to a combination of Chauvin's use of force, Floyd's underlying health conditions, and the presence of narcotics in Floyd's system.