Ludacris' Wife Eudoxie Puts Her Baby Bump on Display in an Orange Swimsuit in Beach Photos
Ludacris' wife Eudoxie recently melted many hearts on social media after she shared a series of shots that put her baby bump on full display in a skimpy outfit. 
Pregnancy agrees with Eudoxie! The expecting mother recently shared images that flaunted her baby bump as she posed up a storm while lounging on the beach. 
Eudoxie captioned the post with a single word — "babymooning." She was dressed for a day at the beach; she wore an orange two-piece swimsuit and complimented it with a straw hat she kept on in all the frames shared.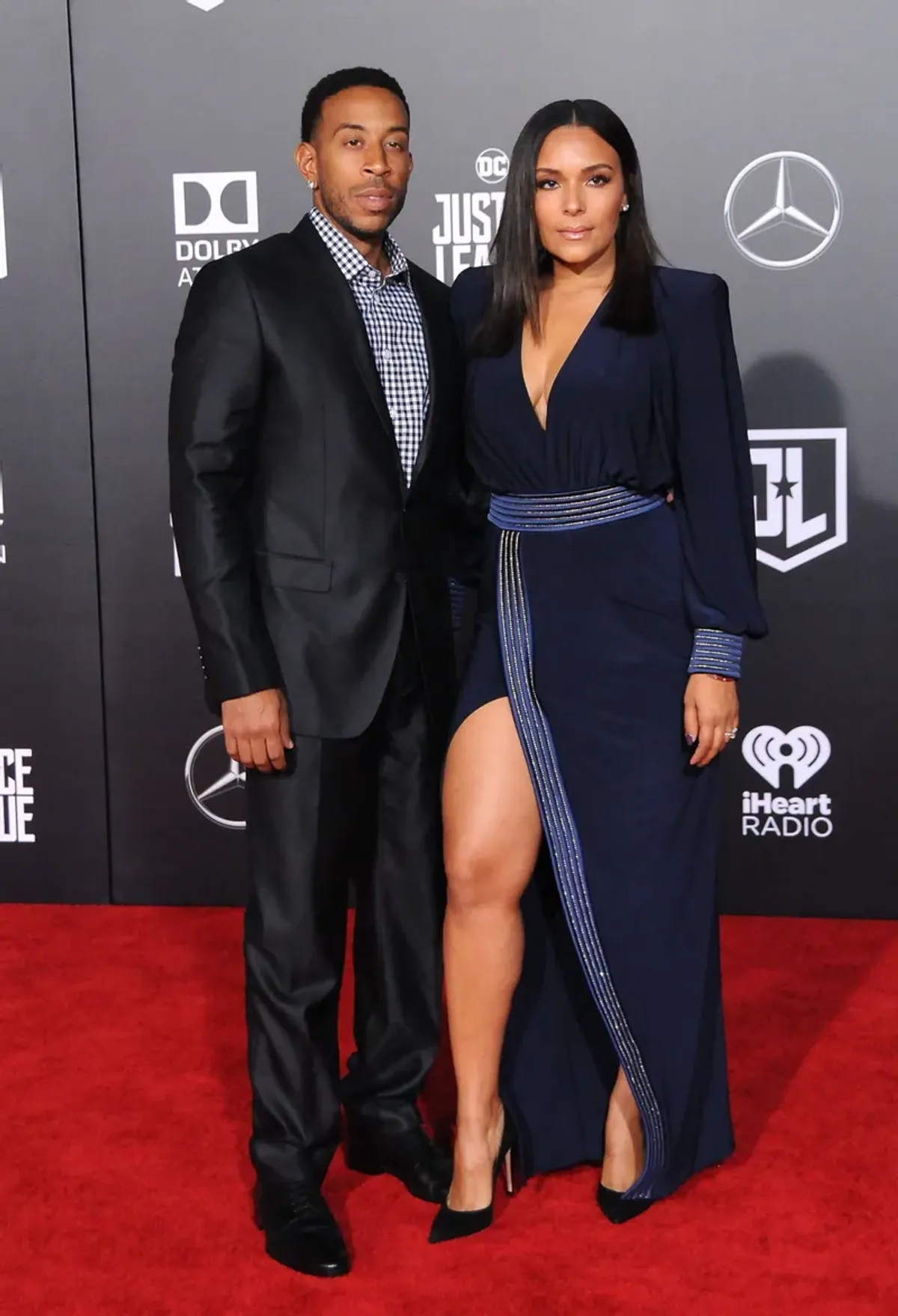 Eudoxie sat on a white lounge chair set on the beach sand. Beside her was some greenery,  but otherwise, it was all bleached sand, ocean waves, and fair blue skies. 
She had no make-up on, not that she needed any— her face was in pristine condition, just like her curvy body. The bump has become quite noticeable, leaving no doubt that a healthy baby will be arriving soon. 
In the comment section, Eudoxie's fans had nothing but sweet words and speculation for her. One fan confessed that seeing her gradually growing belly makes her happy, while another predicted that it would be a baby boy. 
Ludacris was also kind enough to let his fans know what he thought was the secret to their enduring marriage.
News of Eudoxie's pregnancy was announced on May 15 by the couple on their respective Instagram pages. The baby will be their second together, with their first being Cadence, 5. 
The famous rapper is also father to daughters Cai, 7, and Karma,18, from previous relationships. He shared the joyful news in a heartwarming birthday tribute dedicated to his wife. 
The two lovebirds have been married for about six years. They tied the knot in a secret wedding after announcing their engagement on December 26, 2014. Since then, their love for each other has not shown any signs of diminishing. 
They initially met in 2008 on "Ludaday," — a weekend tradition geared towards bringing families and celebrities together. They started a relationship shortly after, and it has been a "happily ever after" for them.
The two celebrated their sixth anniversary in December, and there was a huge demonstration of love from both parties as they exchanged tributes. 
They celebrated the milestone on a yacht at an undisclosed location. Ludacris was also kind enough to let his fans know what he thought was the secret to their enduring marriage— a lot of "vitamin D."