Patti LaBelle Celebrates Her 77th Birthday with Family – See Their Photos
Music superstar Patti LaBelle celebrated her 77th birthday surrounded by her loved ones. Check out the legendary singer's delightful snaps. 
Acclaimed singer Patti LaBelle recently celebrated her 77th birthday together with her family and friends. She shared her favorite pictures from the celebration on Instagram.
The first photo showed LaBelle smiling while having joyful conversations with her grandchildren, who wrapped themselves in towels while waiting for their dessert from the ice cream truck.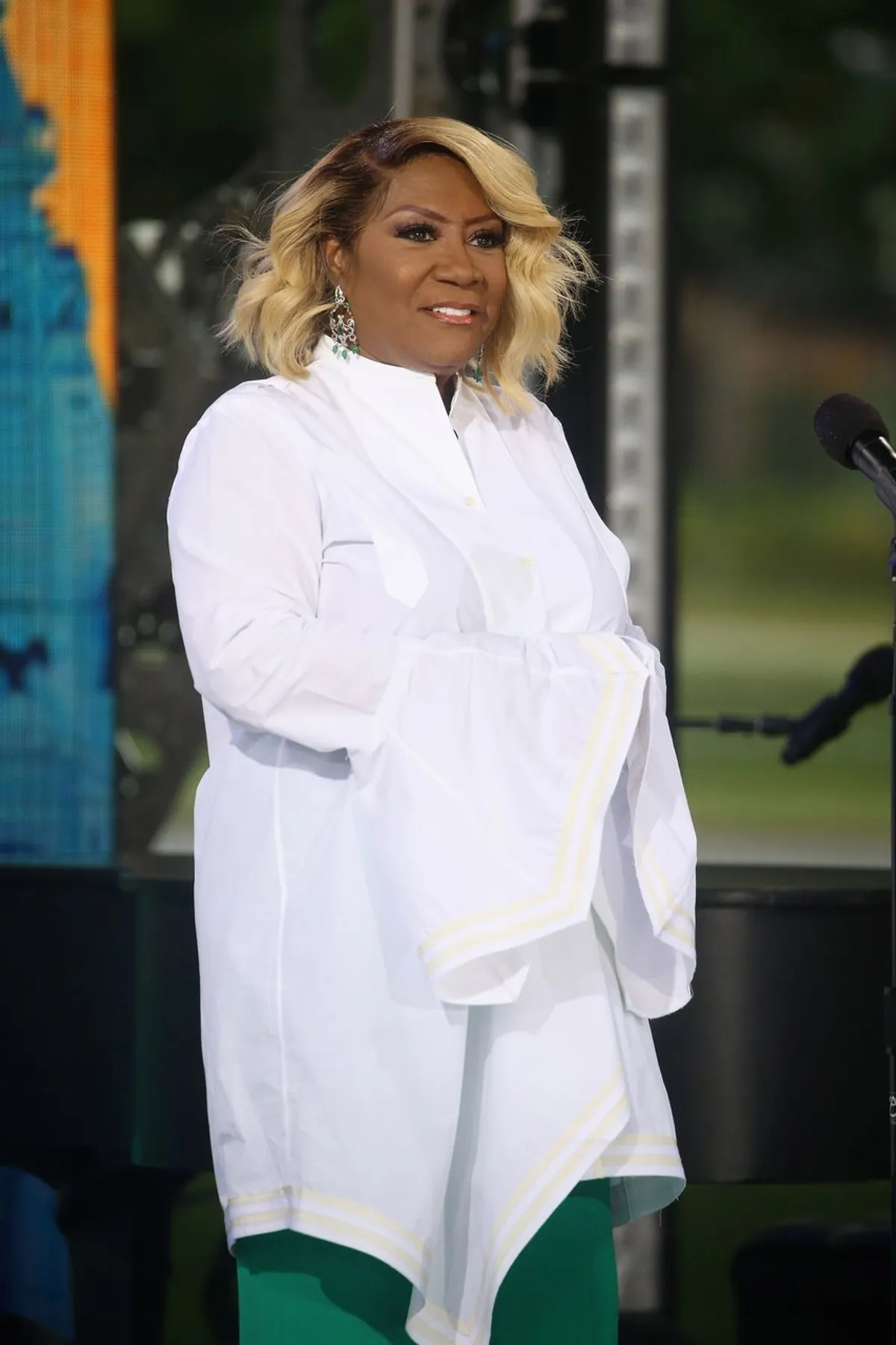 The second snap showed LaBelle's three adorable grandchildren gathered around her as she was preparing to blow the candles on her birthday cake.
In the third picture, the veteran singer, who sported a colorful blouse, smiled at the camera with ice cream in her hand beside her friend who was dressed in a striped blue shirt. LaBelle wrote:
"Here's some more pics of me celebrating my birthday with family and friends on Sunday Funday! 🥰."
Many admiring fans extended their heartfelt birthday greetings to the "Gotta Go Solo" hitmaker. Other followers left flattering and lovely remarks in the comment section. 
LaBelle's birthday celebration comes several weeks after she reunited with fellow singer Gladys Knight during a Mother's Day special episode on the "Pass the Mic," which aired in BET Network.
In 1959, LaBelle began her career with the band Ordettes, which became the Bluebelles in 1961.
DJ Cassidy expressed his happiness at bringing together LaBelle and Knight for the show. Both R&B-Soul divas are among the most respected figures in the music industry.
He also felt honored to have the two Grammy-winning musicians in one photo, saying they both embody the ideals of motherhood and womanhood. The duo also radiated beautiful emotions.
The BET-led series was the first show LaBelle and Knight appeared in together this year. The celebrated duo previously showed their musical prowess on "Verzus" show in September 2020.
While Knight is dubbed the "Empress of Soul," LaBelle is known as the queen of rock and soul music. She had humble beginnings before becoming a successful artist.
In 1959, LaBelle began her career with the band Ordettes, which became the Bluebelles in 1961. After that, she became a solo artist in 1983, releasing the hit album "I'm in Love Again."
Besides her singing career, LaBelle has appeared in several films, including "Beverly Hills Cop" and "A Soldier's Story," She also starred in the TV series "American Horror Story" and "A Different World."