Lance Gross' Daughter Berkeley Poses in a Yellow Ensemble and Long Braids in a New Photo
Lance Gross is a dedicated family man, rejecting an acting role to ensure he would be there for the birth of his daughter - so why wouldn't he show her off online? 
Taking to Instagram, actor Lance Gross posted an adorable picture of his daughter Berkeley. She posed like a model with her long hair in braids and wearing a yellow ensemble. 
Berkeley stuck her one hip out to the side with both hands on her hips confidently. It is obvious from this pose that this little girl knows how to work a camera.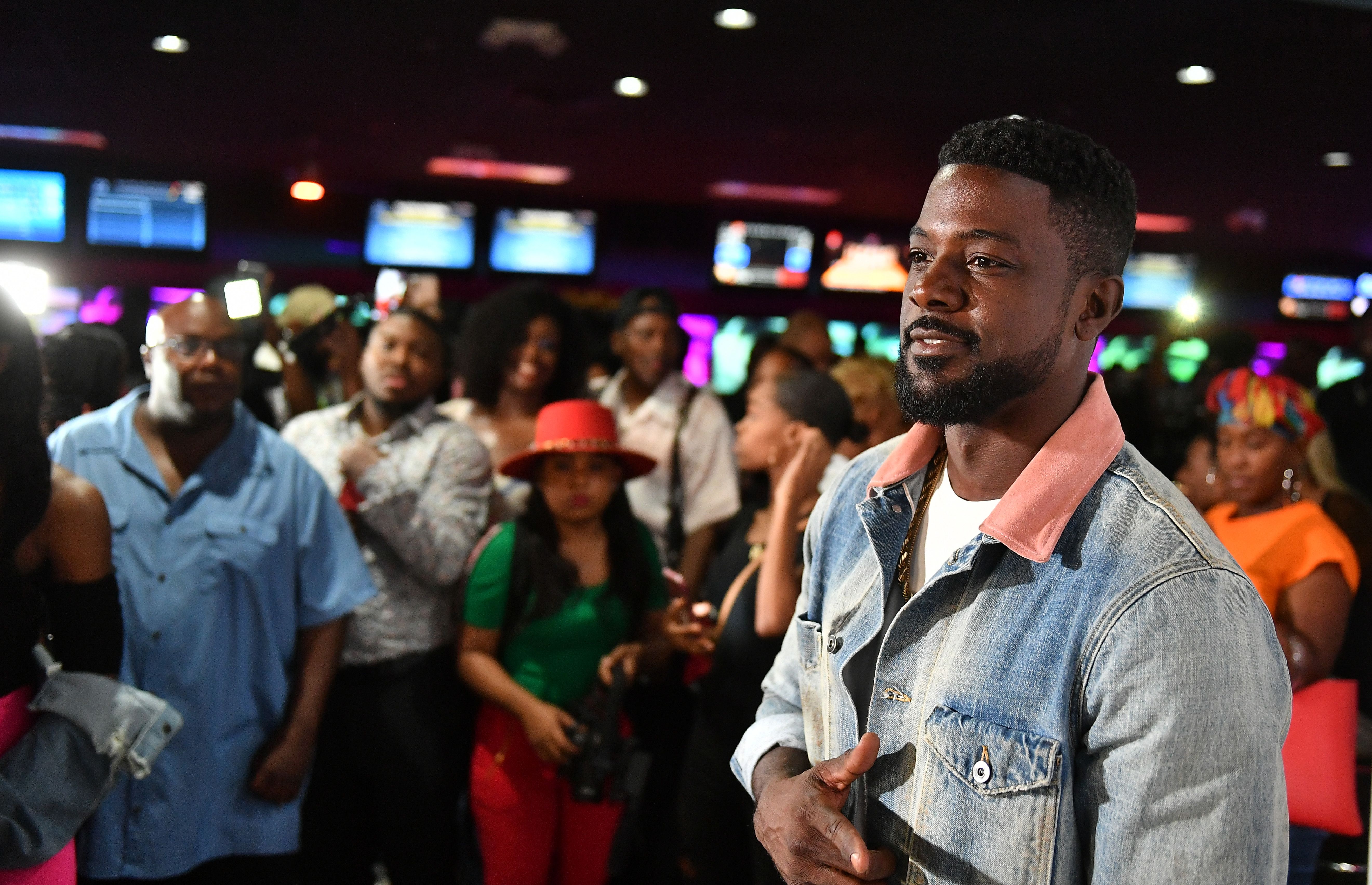 GOLDEN GIRL
Berkeley's outfit shone yellow, which matched her glowing brown skin and borderline golden braids. It also enhanced her shimmering eyes as the sunlight glimmered upon her, the caption reading: 
"Kool [expletive] kid."
She channeled a tomboy vibe as she posed, her clothes consisting of an overall, shorts, and white sneakers. She gave the lens a little cheeky side glance as if she was up to something. 
BEAUTIFUL TRESSES
Her braids were tied in a high knot, adding to the playful ambiance of the shot. They were incredibly long, one strand falling below her hip.
Gross and his wife Rebecca have two kids, Berkeley, as well as their younger son Lennon.
Fans and followers just adored the post, flooding into the comment section to remark on how cool and cute Gross's daughter is. The post received around 19,000 likes. 
SHAVE THAT BEARD
Gross has spoken about his own hair, more specifically his beard hair, and how he had to wrangle with Tyler Perry to allow him to grow out his beard when acting on "House of Payne." He expressed: 
"They wanted my character, Calvin Payne, to look younger. So I always had to shave and I hated it. I hated every moment of it."
After his constant nagging, the production eventually conceded to his wishes with the realization that the character had grown in age. 
FAMILY MAN 
Gross and his wife Rebecca have two kids, Berkeley, as well as their younger son Lennon. The actor is so invested in his family that he rejected a role to go home just in case his wife went into labor. 
Although happy now, the family has experienced loss. When Chrissy Teigen revealed she had a miscarriage, he also revealed his family had gone through something similar.
Even with some loss, this tribe still manages to enjoy their quality time together, especially during the festive season. Gross shared a sweet Christmas picture of his family at the end of last year.
All four of them smiled widely, with an intensely decorated Christmas tree sparkling behind them. In the caption, Gross poked fun at his son for gobbling up Christmas candy.