Check Out This Adorable Snap of Kevin Hart and His Little Daughter Kaori on a Video Call
Kevin Hart's daughter, Kaori, stole hearts in a recent photo of her during a video call with the comedian. The "Ride Along" star also revealed the three cute nicknames he has for the adorable baby girl.
American comedian and actor Kevin Hart is still on cloud nine ever since he and his wife, Eniko Parrish, welcomed their second child together, Kaori Mai Hart, on September 29, 2020.
Hart adores his baby girl and loves spending time with her even when he is away. He recently took to Instagram to share an adorable photo of himself during a video call with Kaori, and it's the most precious sight.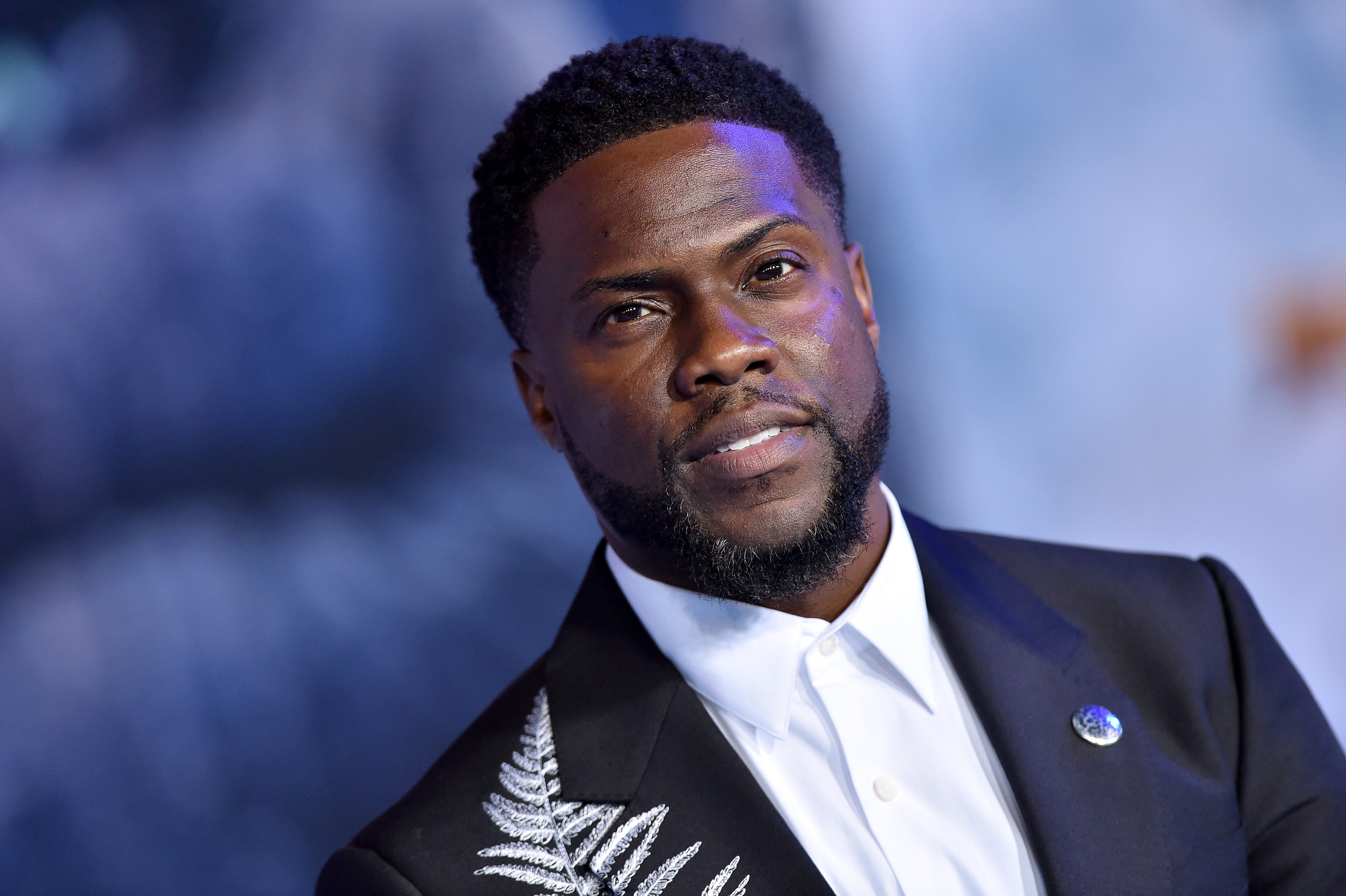 The screenshot featured Hart in the top left corner of the screen with his mouth open as if he was mid-sentence. Kaori, who took up most of the screen, was captured excitedly looking into the camera with her mouth wide open. The caption read:
"FaceTime chronicles.... me & my chunka muffin aka lil momma .... aka lil funky butt."
Kaori was the picture of perfection in a pink outfit with watermelon prints and a matching wide-brimmed hat, which showed a glimpse of the toddler's short dark hair and pierced ears. "She's too dang cute," gushed one fan.
This isn't the first time that Hart has brightened up his fans' timelines with sweet photos of his endearing baby. Last month, he shared a photo of himself holding Kaori in his arms while working from home.
Over the past few months, Hart and Parrish have invited fans on their parenting journey with Kaori, sharing pics regularly on their Instagram pages. However, the first-ever image Hart shared of the tot remains the most memorable.
The "Think Like A Man" star introduced his daughter to the world two weeks after her birth with a photo of the tiny newborn dressed head-to-toe in pink while resting in her grandmother, Parrish's mom's lap.
While Kaori is undeniably adorable, she's not the only Hart baby to steal hearts. In fact, the "Night School" actor's first child with Parrish, Kenzo Kash, was an equally beautiful baby boy. 
Hart and the 36-year-old beauty welcomed Kenzo in November 2017, and they were just as smitten over him, sharing countless photos and videos of him while documenting his growth.
Watching the way Hart dotes on Kaori and Kenzo, it's clear that he is a devoted family man with plenty of love to give. The "Central Intelligence" star's affections are equally shared amongst all his kids, including his eldest kids, Heaven and Hendrix.
Hart shares his eldest kids with his ex-wife, Torrei Hart, with whom he was married between 2003 and 2011. Despite divorcing their mom, Hart has a great relationship with Heaven and Hendrix and they, too, are a constant feature on his Instagram page.