Keleigh Sperry Is Miles Teller's Beloved Wife — Facts about Her and the Couple's Love Story
Keleigh Sperry is happily married to Hollywood star Miles Teller. From their first meeting to their bizarre engagement, catch a glimpse of the couple's love story!
"Divergent" star Miles Teller has been married to actress and model Keleigh Sperry for nearly two years. Still, the couple's love is as good as new, and together, Sperry and Teller have become one of Hollywood's favorite couples. 
THEY STARTED DATING IN 2013
Sperry and Teller first crossed paths in 2013 at an after-party for Grammy award-winning rock band Black Keys, consisting of Dan Auerbach and Patrick Carney.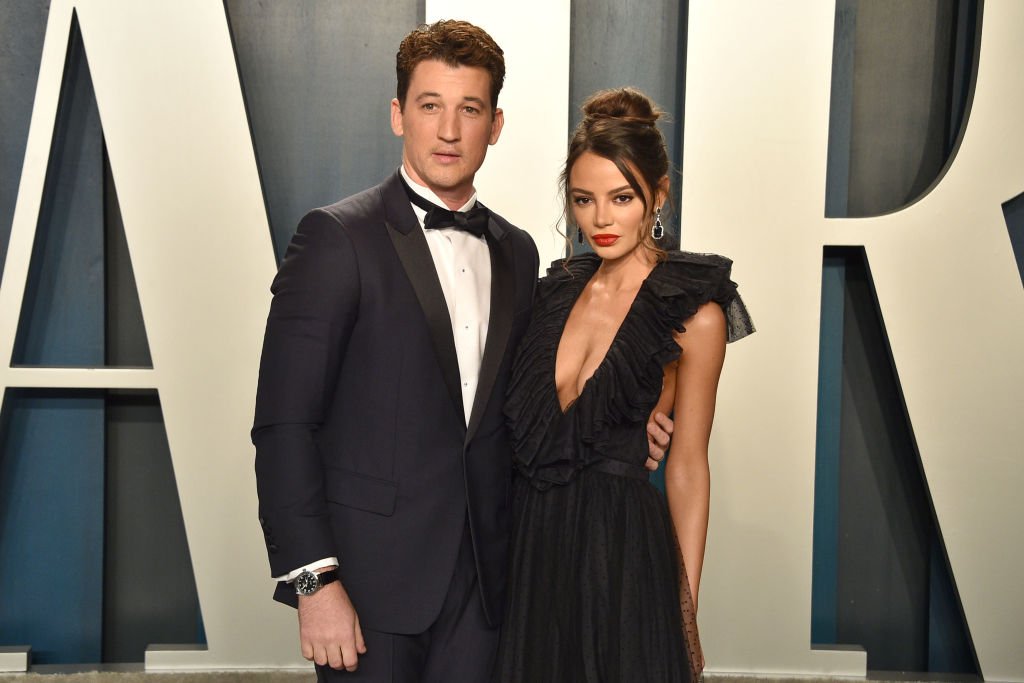 Recalling the night, Teller admitted that their first conversation did not go so well, but somehow, he convinced her to dance with him. From that moment, he knew she was the one.
Sperry, however, had quite a different recollection of their first meeting. In 2019, the model described Teller as charming and charismatic when he introduced himself. She admitted to having adored him from the first moment.
It was not long after their first meeting that Teller and Sperry started dating. A few months into their romance, the pair was sure they were meant to be together.
A year after they started dating, Teller took Sperry to meet his grandparents. By now, it became evident that the couple was getting serious.
TELLER PROPOSED IN AN UNUSUAL WAY 
During a romantic Safari getaway in South Africa in 2017, Sperry noticed a rose strategically placed on a tree with a note attached to it.
Curious, she opened the paper and saw her and Teller's initials written on it alongside two dates. One was the day they started dating, and the second, the date of the current day.
Teller soon dropped to one knee and delivered an epic speech about how lucky he felt to have the model in his life. Naturally, Sperry said yes.
While this proposal story is definitely enough to bring tears to the eyes of many, it was not altogether perfect as it had a few hitches of its own.
According to Teller, Sperry was not quick to realize it was a rose on the tree. The model first thought it was a marker where someone got killed—until she read the note.
However, despite all these, Sperry was more than happy with how the proposal went. The image of Teller on one knee with a tear in his eye is something the model will always remember.
To make their engagement more special, Teller and his new fiancée received a special gift from her parents; they donated a water well to a village in Uganda in their honor.
At the time, Sperry and her husband were on a joint vacation with Rodgers and his fiancée Shailene Woodley to Hawaii.
Sperry and her father traveled to the African country with the Wells of Life charity to help drill and break ground for water wells in villages with no access to clean water.
ENJOYING BEING MARRIED 
Two years after their engagement, Sperry and Teller tied the knot in an intimate Hawaiian ceremony followed by a beautiful and bubbly after-party. Since then, the couple has constantly given fans a glimpse into their married life.
In September 2020, Sperry and Teller celebrated their first anniversary with a romantic getaway to an Island. The couple also took to social media, penning sweet tributes to each other.
A few months later, Teller gave fans an insight into how the COVID-19 quarantine period made his and Sperry's relationship stronger.
According to the actor, life became a lot less stressful for him after getting married, and spending all their time together made him more confident that they would always be there for each other.
But once travel restrictions were eased and people were allowed to go out, Teller and Sperry hopped on a plane for another trip—this time, with their friends.
Earlier this month, Sperry took to social media to share a video of herself and Green Bay Packers quarterback Aaron Rodgers enjoying a karaoke session with Taylor Swift's hit song "The 1."
At the time, Sperry and her husband were on a joint vacation with Rodgers and his fiancée Shailene Woodley to Hawaii. The famous group of friends made sure to share snippets of their beautiful getaway on social media.
Sperry and Teller might only be one year and a few months into their marriage, but there is no denying that these two are headed for their happily-ever-after fairytale.