DMX's Estate Is Reportedly Worth under $1 Million and His Older Kids Are Battling over It
DMX's estate is not as much as many would assume and his older kids are battling over fragments of what should have been a fortune. However, he leaves behind him a monument of melodies.
Cultural icon DMX passed away on April 9, 2021, at 50 years, leaving an estate behind at reportedly less than $1 million. Following his death, his older children are feuding over who will become administrators of his assets. 
Jada Oden and Sasha Simmons, two daughters of the late rapper, took to a surrogate court on May 10, 2020, to file their papers. Meanwhile, three of his sons, Sean Tacoma and Xavier did the same on May 21, 2020.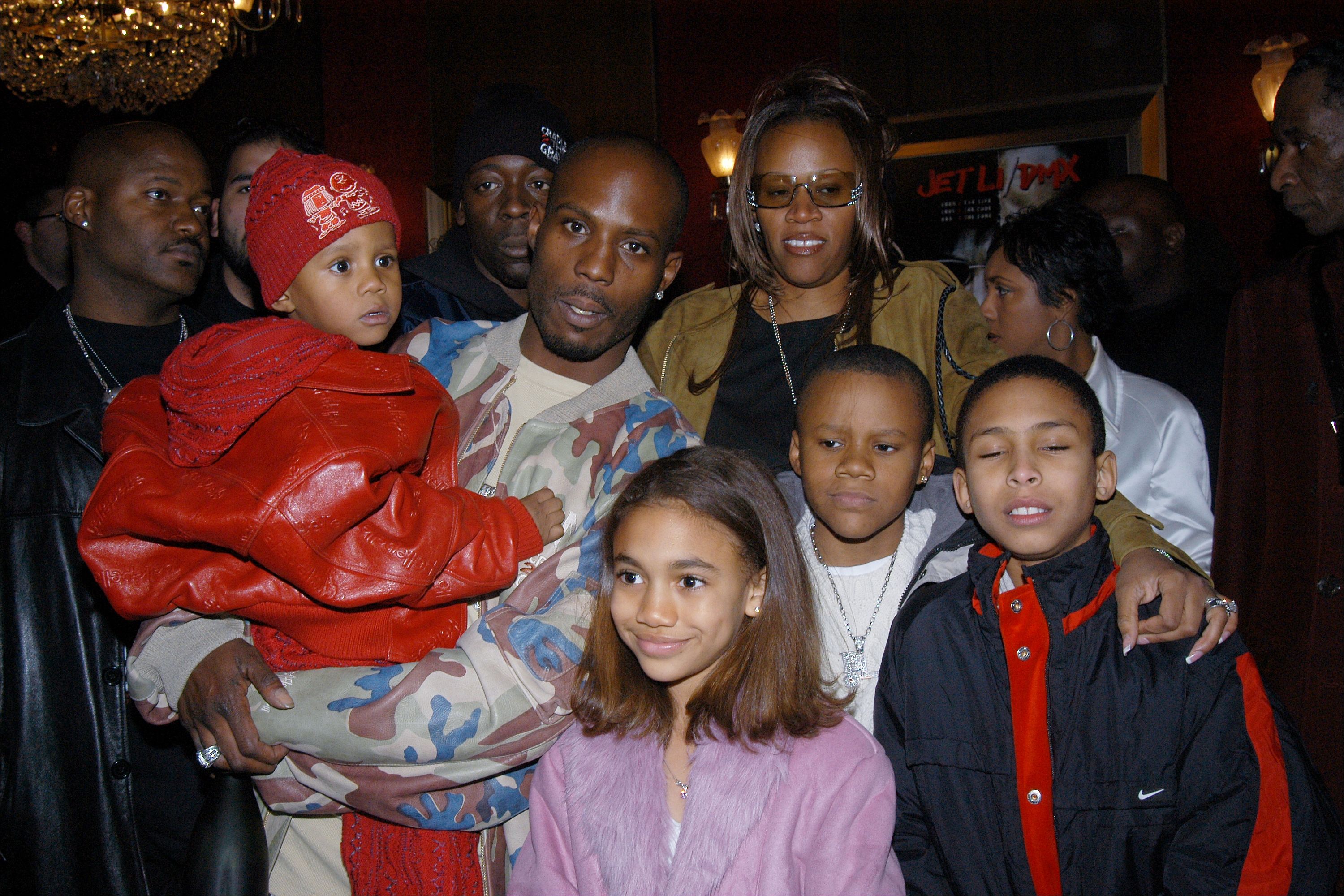 A MONUMENT TO MUSIC 
DMX's sons rated that the estate stands at under $1 million while his daughters estimated it at under $50,000. It could increase due to the amount of marketable music left behind, a source expressing: 
"This music will last into eternity."
The poet certainly did leave behind a lyrical legacy. He was ranked among the likes of Method Man and Jay Z, managing to sell towards 100 million albums.
BEHIND THE SUCCESS
Between the late '90s and towards the early 2000s, the rapper managed to create five number one albums in a row. He then turned over to acting, debuting in "Belly," a cult classic. 
His family released a statement at the time stating they were all beside him during his passing. 
Unfortunately, he also fell into the world of drug addiction and crime. He found himself in rehab, prison, and was once declared guilty for evasion of taxes. 
MORE THAN HIS MELODIES
Beyond his music, he has also left a hole in many hearts, including his children. During his memorial, many of them gave a speech, one of his sons claiming his dad was more than just a rapper to him. 
Xavier spoke about what his father taught him while he was still alive. According to the grieving son, DMX taught him always to practice kindness and gratitude.
Tashera Simmons also expressed her sorrow following her ex-husband's death. She expressed that he was her best friend and gave thanks for his life. 
ANOTHER LEGACY 
On top of his iconic music and those who grieve him, the music artist also left behind fifteen children. He shares Xavier, Tacoma, Sean, and Praise with Tashera. 
When he was still alive, DMX commented on the fact that he had this many children. He referenced the Exodus Bible verse, 'Be fruitful and multiply and your children will inherit the world."
DMX died earlier this year due to a drug overdose which reportedly caused him to have a heart attack. He was hospitalized where his brain stopped functioning due to a lack of oxygen. 
Unable to come back from this, his organs failed, the rapper being placed on life support. His family released a statement at the time stating they were all beside him during his passing.