Tiny's Granddaughter Shows Her Big Dark Eyes & Smiles as Mom Zonnique 'Got Her Some Earrings'
Zonnique Pullins showed off her tiny tot, Hunter Zoelle James, in new media updates, and the baby girl was nothing short of adorable flaunting her cute little features. 
Tiny Harris' grandbaby Hunter Zoelle James was the perfect picture on her mom, Zonnique Pullins' Instagram page as the TV star gave updates on the little one's growth progress.
Pullins presented a warm video of her mini-me dressed in a pink outfit as they enjoyed mom-daughter moments. The baby was seemingly placed on Pullins' lap, with her cute face turned to the camera.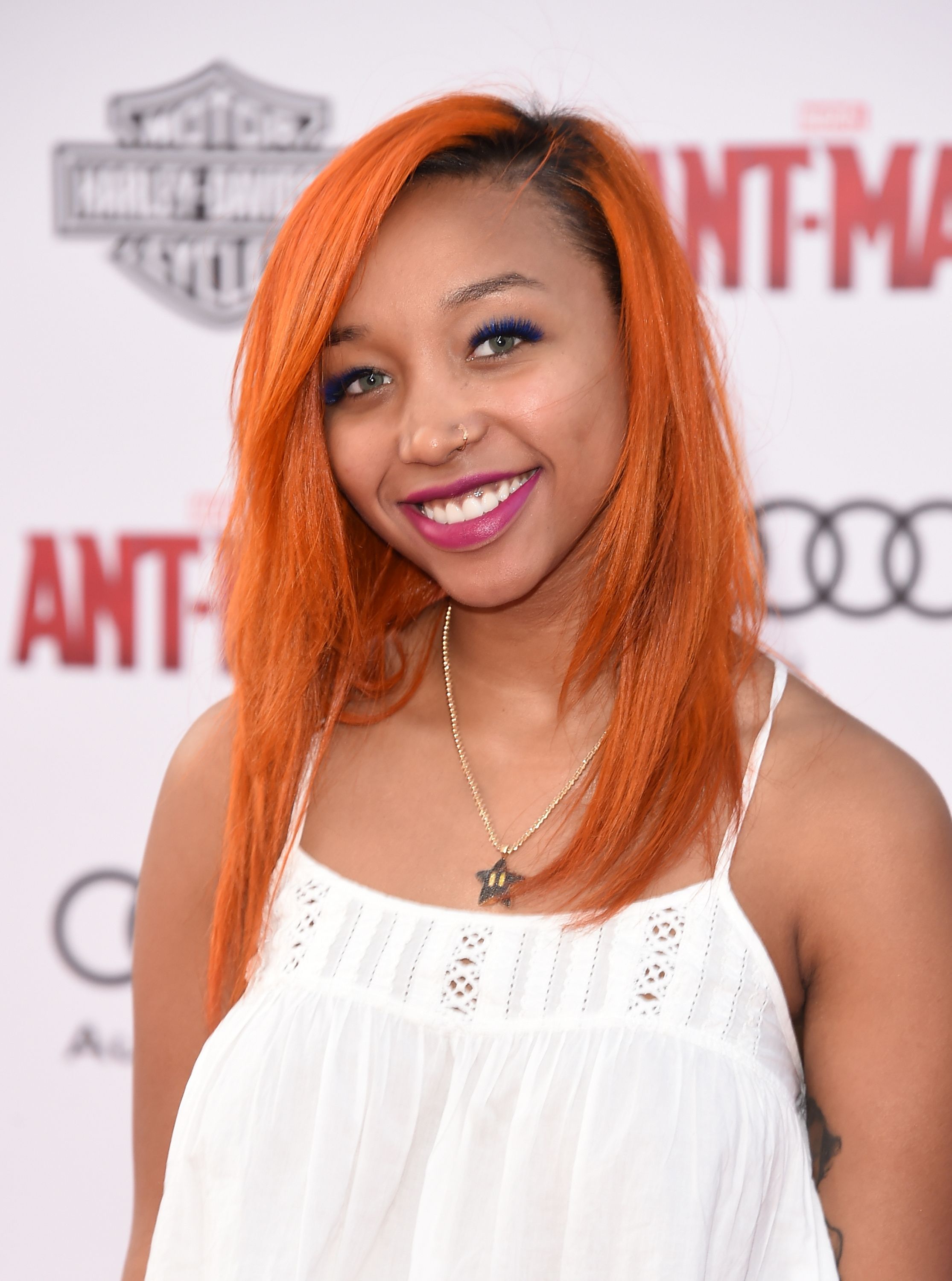 Hunter's big dark eyes, rosy cheeks, and rounded mouth were the highlight of the clip. At one point, she showed a big smile while her face lit up like a Christmas tree. 
The reality star had a little note attached to her Instagram story, letting fans know she recently purchased tiny earrings for baby Hunter.
Since her birth, little Hunter Zoelle has had her tiny hands wrapped around her loved ones' hearts. The tot arrived last December, and her mom's colleagues on Fox Soul's "The Mix" announced it on Instagram.
Harris got creative, letting fans know she wanted to be called ZaZa or Honey.
Her famous grandmother also took to her Instagram page, confirming that Pullins had given birth. Pullins welcomed her daughter with her boyfriend and rapper Bandhunta Izzy.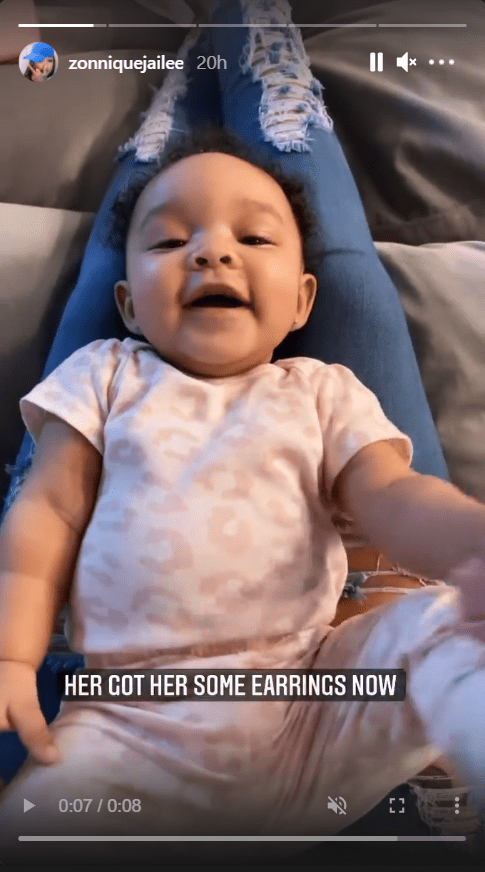 The "TI & Tiny: Friends & Family Hustle" star announced her pregnancy via an interview with People, where she also revealed how the new journey to motherhood was. 
She noted that her pregnancy was easy, but the COVID-19 pandemic posed some challenges regarding visiting the hospital. She said she was wary about her pregnancy at first, but she finally let go of her inhibitions.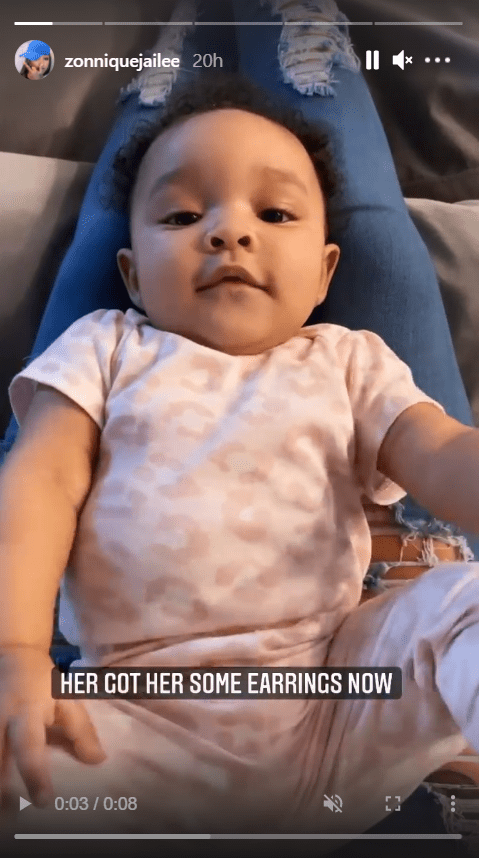 While it is no doubt that the TV star is quite smitten with her bundle of joy, another person who cannot get enough of the tot is her granddaddy, T.I. The iconic rapper, in an Instagram post, proved this.
He posted a captivating image of him and little Hunter sleeping. While T.I. was fast asleep, the baby laid on his chest with her face turned away from the camera. He attested that he was "completely in love."
After Pullins gave birth, T.I. and his wife appeared on "The Mix," where they gave updates about their beloved grandchild and daughter. Harris made it known that Pullins got enough rest while the baby slept.
When asked what they wanted the baby to call them, Harris got creative, letting fans know she wanted to be called ZaZa or Honey. T.I., on the other hand, mentioned that Hunter could call him whatever she deemed fit.